Takato Yamamoto (b.1960) is a Japanese painter and manga artist. He is most known for developing a unique style that he termed "Heisei aestheticism", which blends influences from Japanese ukiyo-e painting with Western gothic art to create dark, but beautiful images. His surrealistic and highly detailed works often explore themes of violence, death and sexuality to create unsettling and highly symbolic imagery.
Yamamoto's art often deals with crude themes, but explores them in a startling delicate manner. It's this delicacy that entices a viewer to appreciate often horrifying images in an unusually adoring way.
One of my favorite things about Yamamoto's work, is that this sense of delicacy extends to his books as well. Because he doesn't do much commercial work, if any, Yamamoto showcases his art in series of wonderfully produced books. These small format books little, paper gems. They are printed on heavy, matte paper, have linen covers, and always don a die-cutslipcase. They truly feel as precious as the art inside them.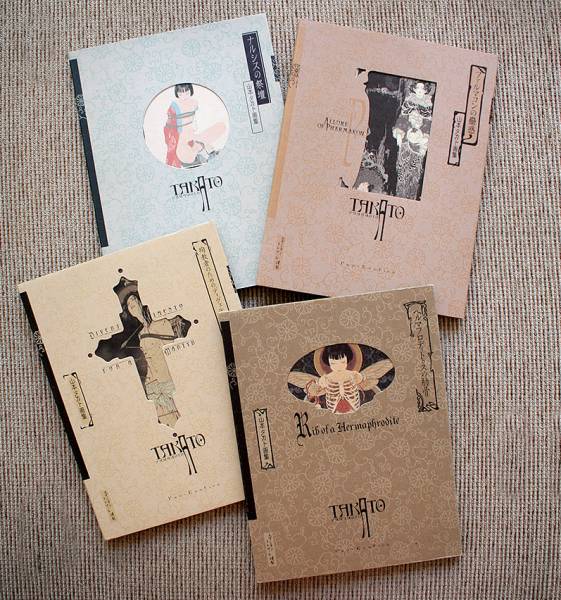 Yamamoto has been producing these books in near-identical format for years now, creating an amazing collection. Each book seems to showcase Yamamoto's newest work, and usually explores a major theme, which seems to be a result of his most recent artistic explorations, and equal parts, deliberate thematic choice.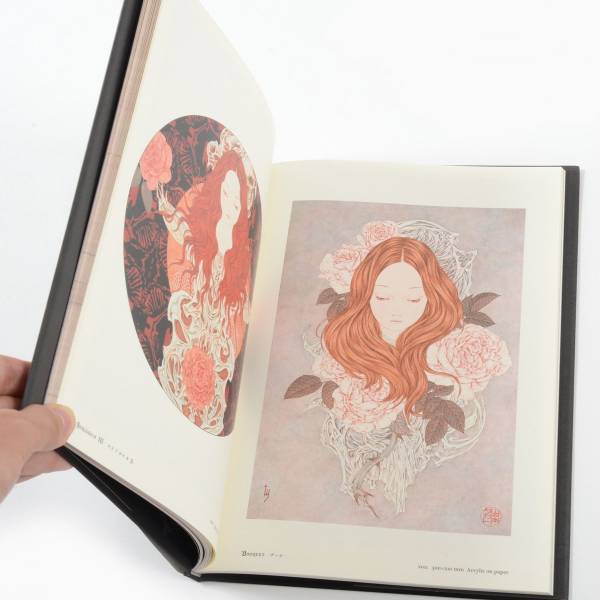 There is not much info about Takato Yamamoto available online in English. As such, I've had a difficult time assembling a gallery of Yamamoto's work that I feel really encapsulates a sense of his work, as most of the images available online are not very high-resolution. But enjoy this selection of images I could find, and know that they are just the tip of the iceberg for this incredibly prolific artist.