Two years ago I wrote a couple articles about which picture books my then 2 year old son enjoyed the most. Baby's Favorite Contemporary Illustrators and Baby's Favorite Illustrators of Yesteryear.
At the time, my daughter was too small to have much of an opinion about books. Nowadays, as we often say around the house here, she has opinions. Between the two of them there are no shortage of bedtime book requests. They each get to pick at least one (yes, sometimes they talk me into several books) and we read through them all at the end of the day.
I thought I'd follow up and see just what seems to be captivating both of their imaginations at the moment. Here are just some of the books on repeat in the Godbey household.
This list is far from exhaustive and a mix of contemporary and "yesteryear" books.
________________________________________
Sam and the Firefly
by P.D. Eastman
Philip Dey Eastman, author and illustrator of numerous children's classics like Go, Dog, Go and Are You My Mother? needs little introduction. After an award-winning career in animation (co-writer for the Academy Award winning Best Animated Short in 1951, Gerald McBoing-Boing) he moved into publishing. Sam and the Firefly was his first book and it's one of my children's very favorites. It's full of the delightfully spooky way Eastman handled night scenes (Go, Dog, Go has another one of those beautiful, mostly monochromatic night scenes). The values do all the work and the little pops of bright color give the book a wholly unique feel.
Pokko and the Drum
Named Book of the Year 2019 from goodness knows how many places (Publisher's Weekly, NPR, Amazon and more) Pokko and the Drum is amazing. It's their most recent favorite book. There's exactly nothing I can add to this so I'll get out the way and let these spreads show it off.
But No Elephants 
by Jerry Smath
Author and illustrator of over 100 books, Jerry Smath's career spanned 50 years. A beautiful, simple story with some wonderful watercolors, But No Elephants was one of young Cory's favorite books. Featuring great characters with economy of shape and design, the line art always captivated me. I especially loved the turtle and the woodpecker.
Sure, this is a book I first read them because I always liked it but it's one they now request weekly.
Look!
by Robie H. Harris and Anoosha Syed
I just love Anoosha Syed's work. The shapes, the design, all of it. It's a complete delight.
My daughter (who's 2) had eye surgery recently and this book will always be the first one that she picked to read after she was feeling better. It means a lot to me. 

The Hug Machine
I've been a fan of Scott C's comics and work for… forever? I'm not sure! Double Fine Action Comics are so great (and there's like 900 of them). I always loved his work in the Flight comics anthologies and more. I've got most of his books on my own shelf so I was pleased to grab The Hug Machine for my own little ones. They just love it. It makes them go completely nuts.
Hey Scott, if you're reading this, thank you!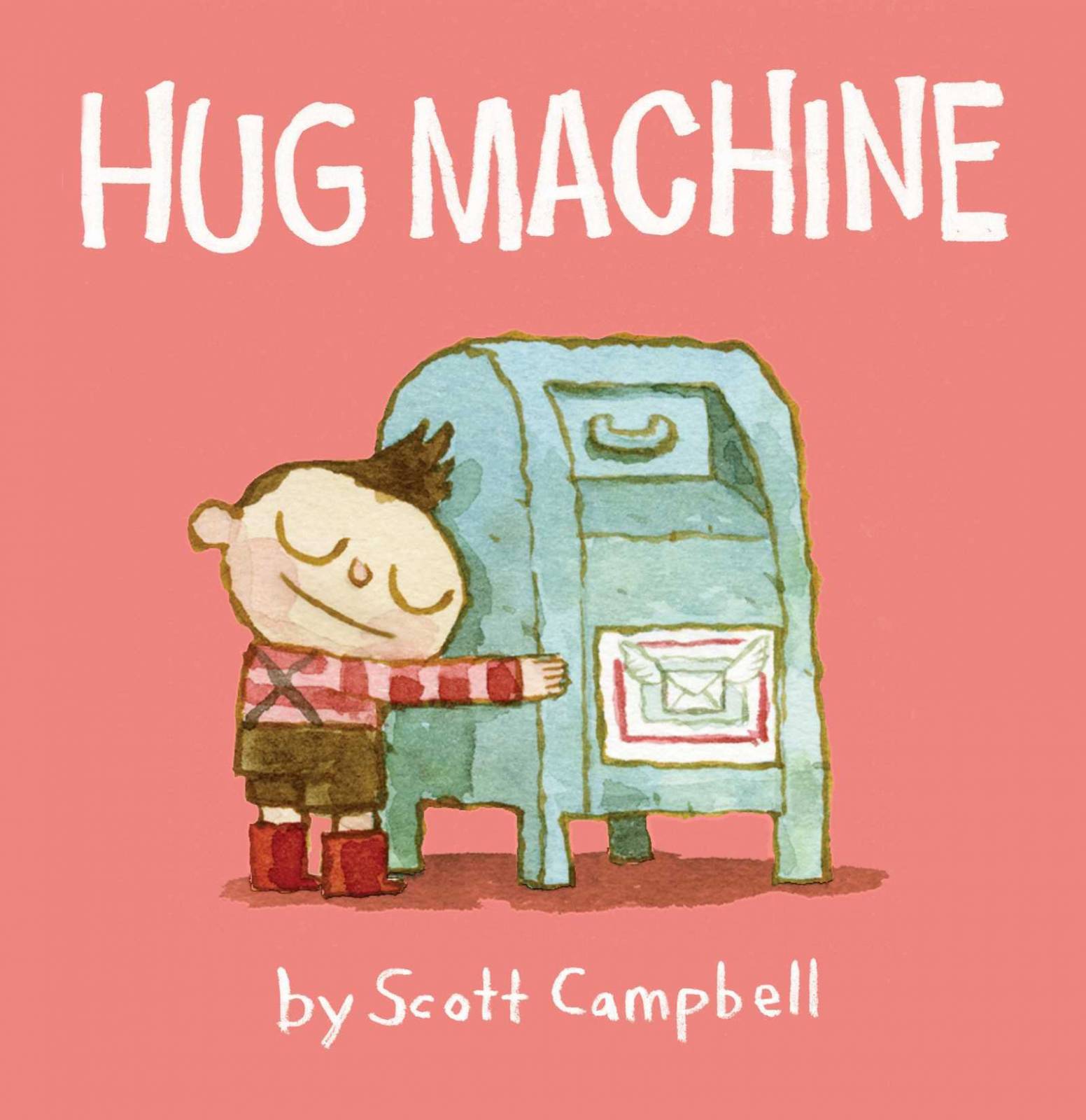 Well now! That's just some of the books that they request on a weekly basis. A couple of these are daily (or should I say nightly).
As for the others, there's also a good bit of Dr. Seuss in rotation at the moment and one book called The Giant Jam Sandwich. They've got a real thing for that giant sandwich.