The story of Ophelia in Shakespeare's Hamlet is such a tragic one. She is the victim of the political maneuverings of those around her while her role in the whole mess is incidental. Hamlet, who is supposed to marry her, is terrible to her. She is driven mad by it all and eventually takes her life by drowning. Happy Valentine's Day!
As a subject, she has been painted many times and is closely associated with the Pre-Raphaelite painters. So, of course, I was drawn to her as a subject. 😉
I did this painting for the Shakesperean show that is close to wrapping up at the Haven Gallery.
I wanted the painting to have a frame that would evoke those artists that inspired me. I contacted Masterworks Frames and asked them if they could create a custom frame for me based on this beauty that was made for John William Waterhouse's Gather Ye Rosebuds While Ye May painting.
and this is what Masterworks came up with for me. They are amazing!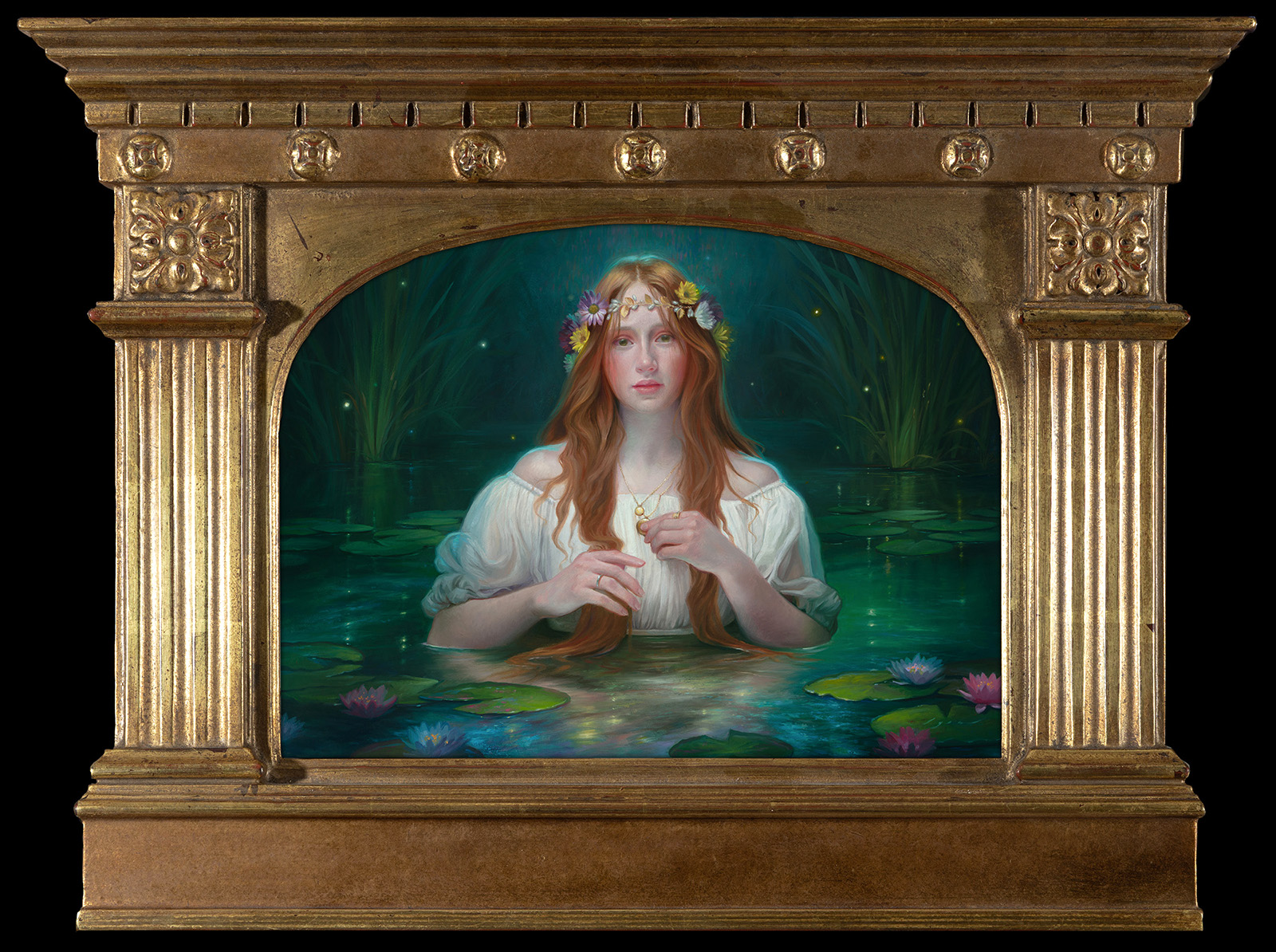 Here is a fast time-lapse of the painting:
I have also made a 2 hour and 20-minute video that takes you through the process of creation and includes hi-res images and reference. You can find it on Gumroad and also through my Patreon site.
Thank you for giving my post a read!
Howard
p.s. If you are interested in the original you can reach out to Erica at the Haven Gallery or email: info@havenartgallery.com