Casey Childs is a world class portrait artist. He recently did a demo in Utah at the Fantastic Arts Conference. In 3 hours, he painted fellow artist, Dan dos Santos, from life.
Muddy Colors captured Casey's entire process, from start to finish, all in real-time, and with commentary from the artist.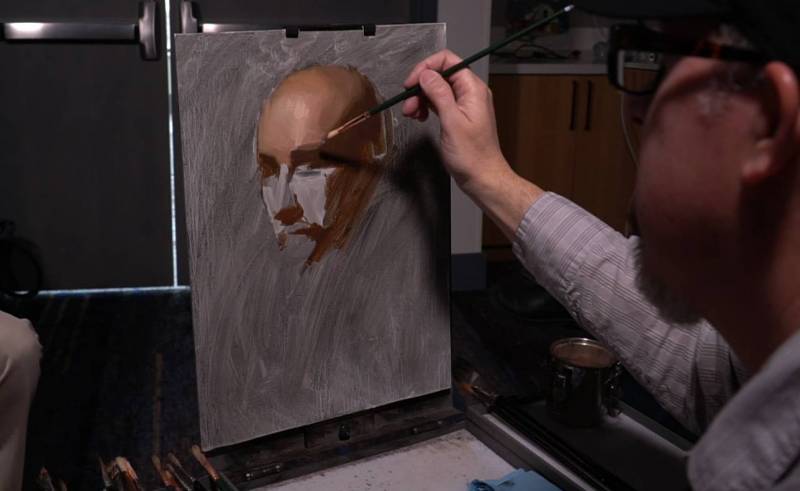 You can watch this entire 3hr video right now for as little as $5! However, you can ONLY do it by subscribing to our Patreon.
Typically we would offer a video like this for sale here on the website. But per our agreement with Casey, in an effort to ensure we do not undersell his current DVD, this demo will NOT be available for purchase anywhere! Not here on our website, not on our Gumroad store…  nowhere but our Patreon.
So if you want to watch this incredible painting unfold in real-time, sign up for our Patreon any time before the month's end, and get access to this awesome, exclusive video!
Sign up here: https://www.patreon.com/muddycolors