I love browsing through the auction sites to see what is out there and get a feel for the prices. It's kind of like dream shopping for luxury homes or cars. I probably won't ever own a Leighton or Waterhouse (maybe, just maybe…) but it's fun to think about. Also, the auction houses take great color adjusted and increasingly higher resolution images of the paintings coming up for sale. Christies used to have rather small images. They upped to 2000 px few years ago and I was happy to discover that they now post 3200 px wide or tall images! That's a great high res image to do some drooling over.
Here are some auction highlights that I have found recently.
Henryk Siemiradzki (Polish, 1843-1902) and studio
At the Fountain
I love the complexity of Siemiradzki's paintings. He always has such a strong dappling of light and shadow. I first discovered his work when I saw a reproduction of his design of the curtain of the opera house in Warsaw. Definitely, something to look up! It's amazing. There aren't a lot of great reproductions of his work out there, but the ones that I have seen are amazing.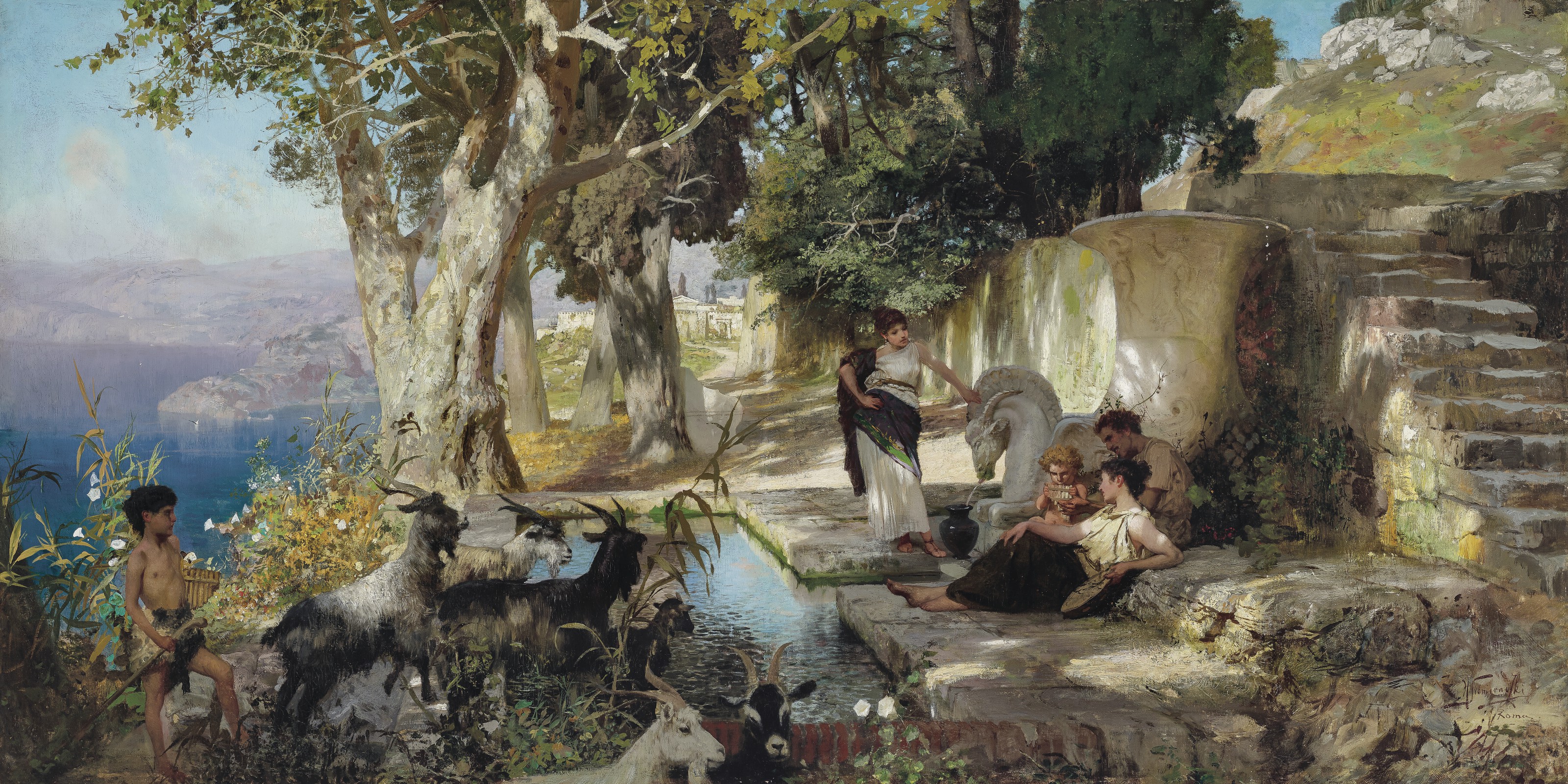 Guillaume Seignac (French, 1870-1929)
Cupid
Seignac was always a bit of a second-tier in my mind. His subjects are often a little saccharine for me. BUT, he has some amazing elements in his work. I like this little painting below for what it reveals in the way he handled skin and the paint surface.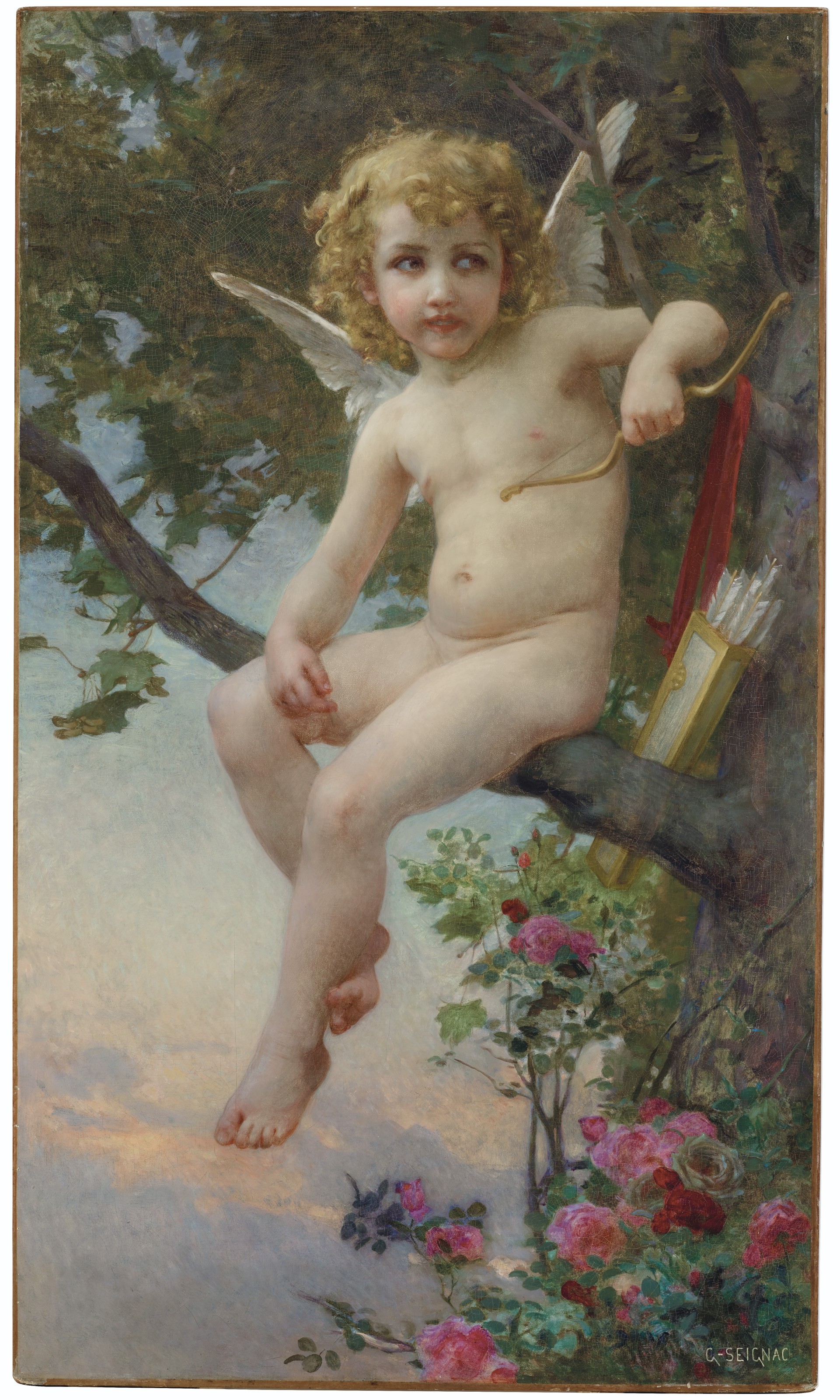 Frederick Arthur Bridgman (American, 1847-1928)
Rue Droite, dans le vieux Nice
Alexander Rothaug (Austrian, 1870-1946)
Maurenturm an der spanische Küste
I love this painting so much! The design of it is amazing. The colors, the shapes, the patterns of light and dark are awesome. I think that NC Wyeth must have looked at this painting! 🙂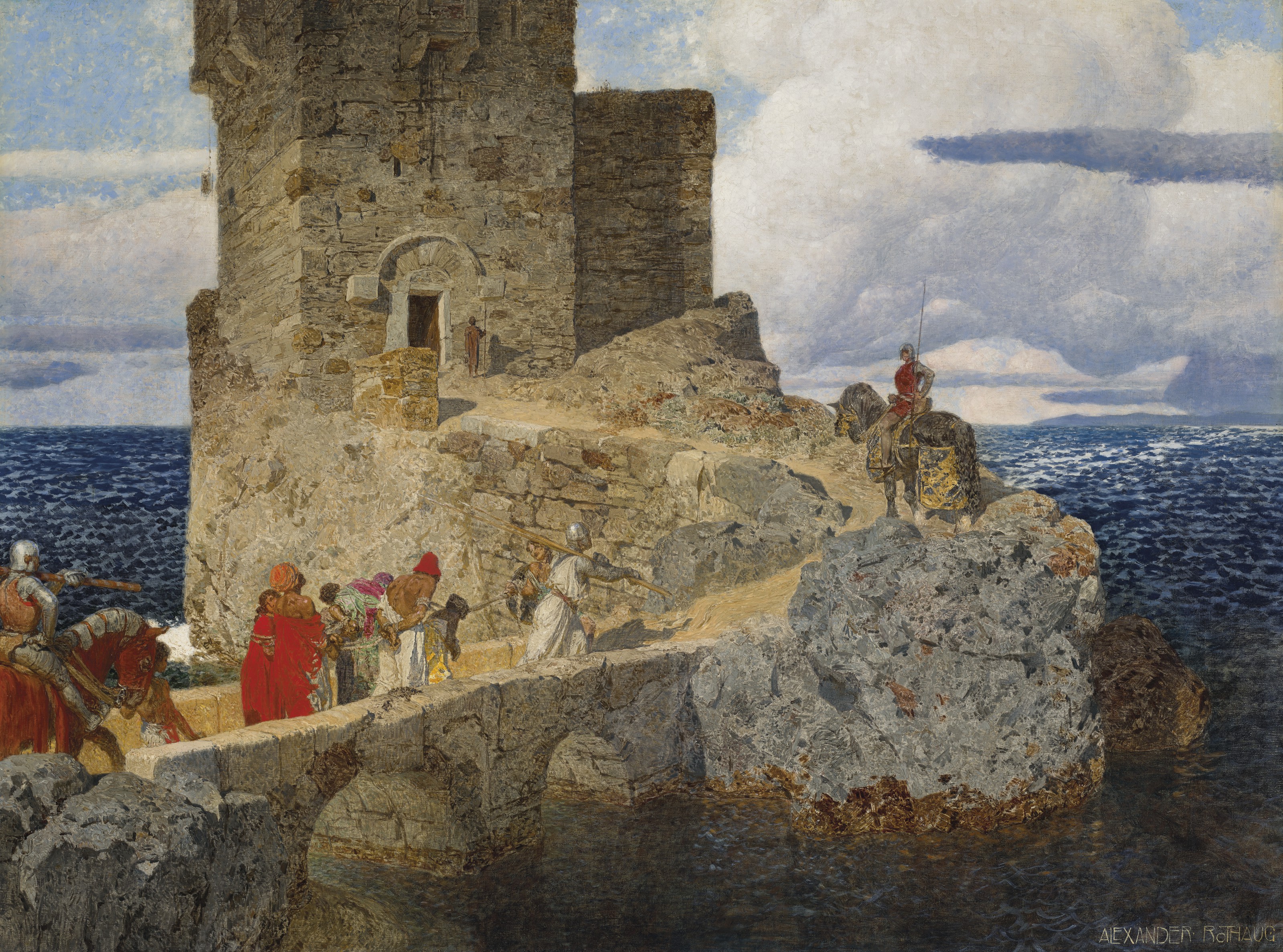 Frans Verhas (Belgian, 1827-1897)
La collectionneuse au kimono vert
Gorgeous details and textures next to beautifully painted skin!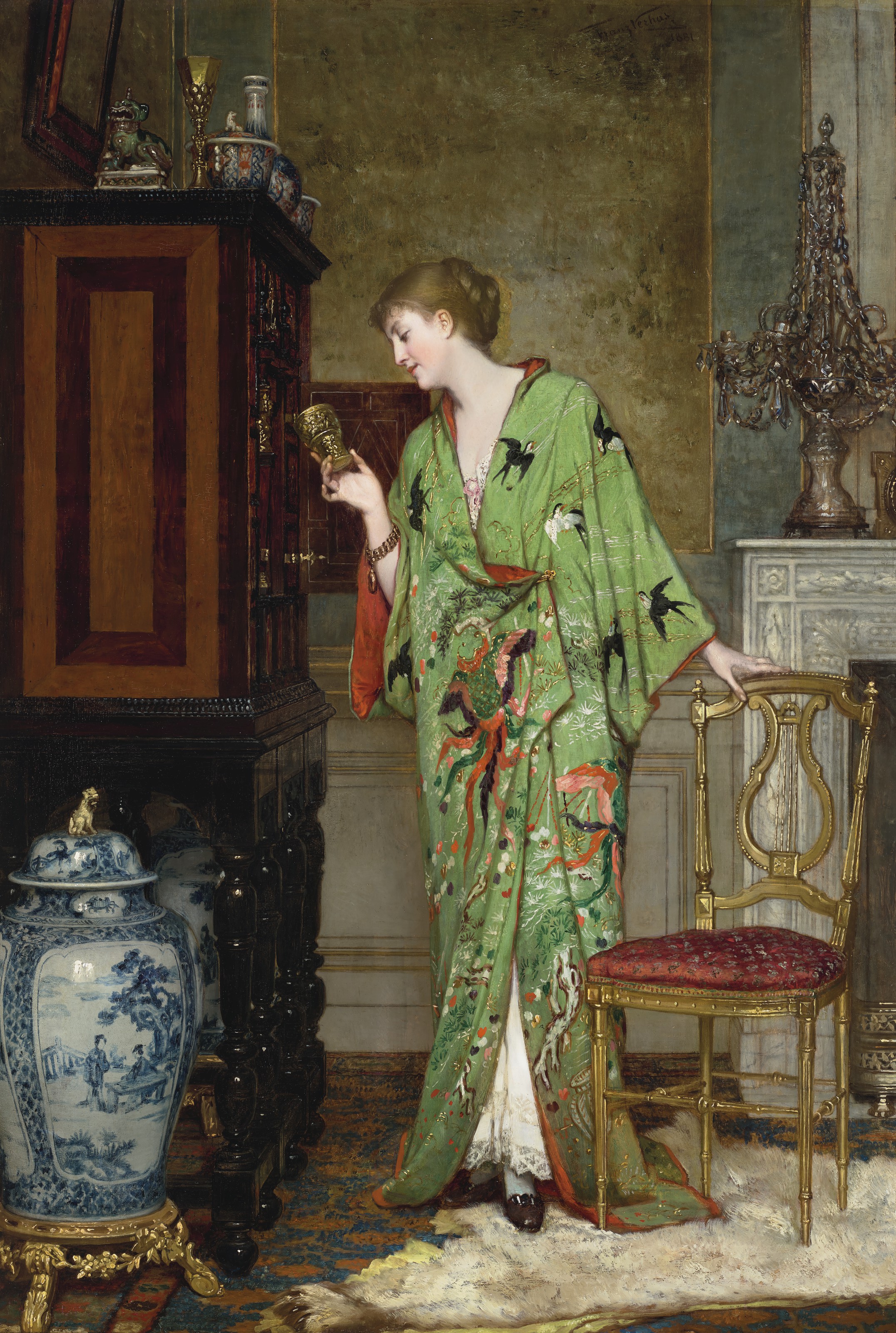 Lucien Lévy-Dhurmer (French, 1865-1953)
Sérénade au clair de lune – Venise
This piece makes me want to break out the pastels and see what I can do with them. The light in this piece is so beautiful.
John Atkinson Grimshaw (British, 1836-1893)
Thro' the Wood
What a beautiful moody painting! It kind of reminds me of some of the paintings that Coro has been creating.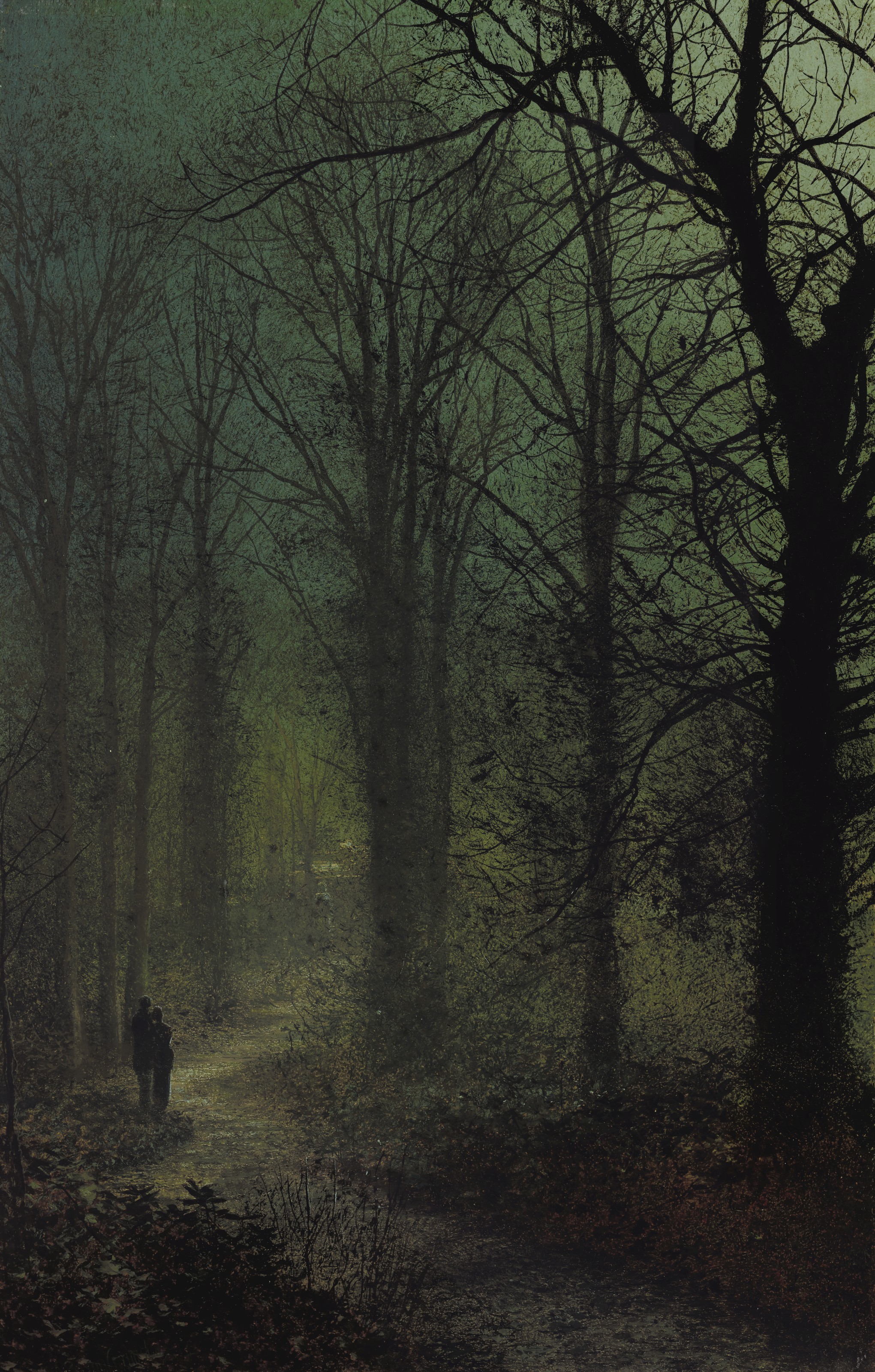 George Edward Robertson (British, 1864-1920)
A Fate Worse than Death
I don't think the painting below is just amazing, but it does have some great elements.
Joseph Henri François van Lerius (Belgian, 1823-1876)
Jeanne d'Arc au siège de Paris
What can I say about this painting! Holy cow, it's amazing! I love the palette, the drama, the expressions!! There is a richness and warmth in these colors that resonates with me. Don't be surprised if you see something from me in the near future that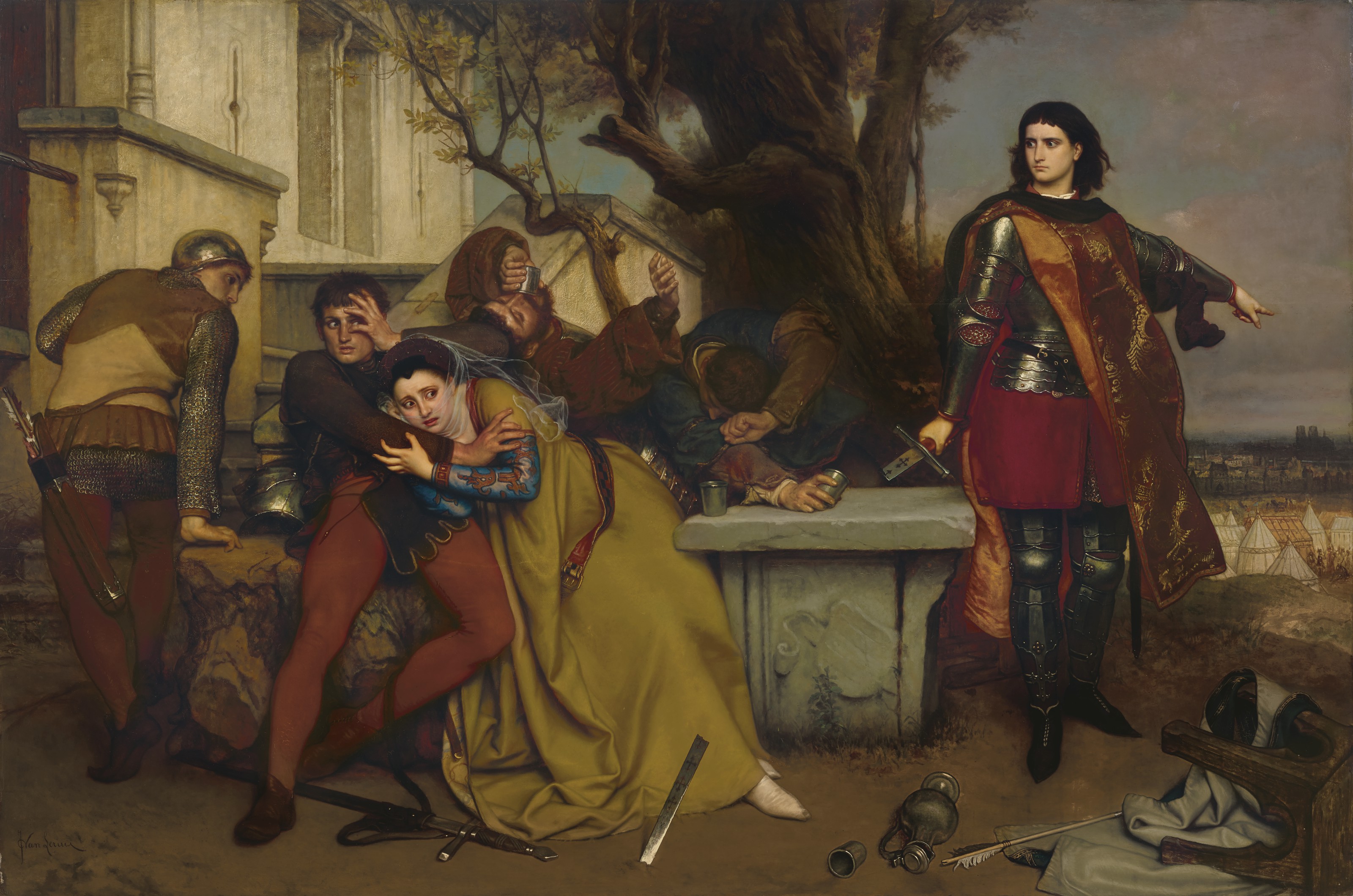 CESARE LAPINI (Italian, 1848-1893)
Psiche
Seeing beautifully carved marble always makes me want to throw my paints away and start sculpting. Look at all the different textures created in the piece below.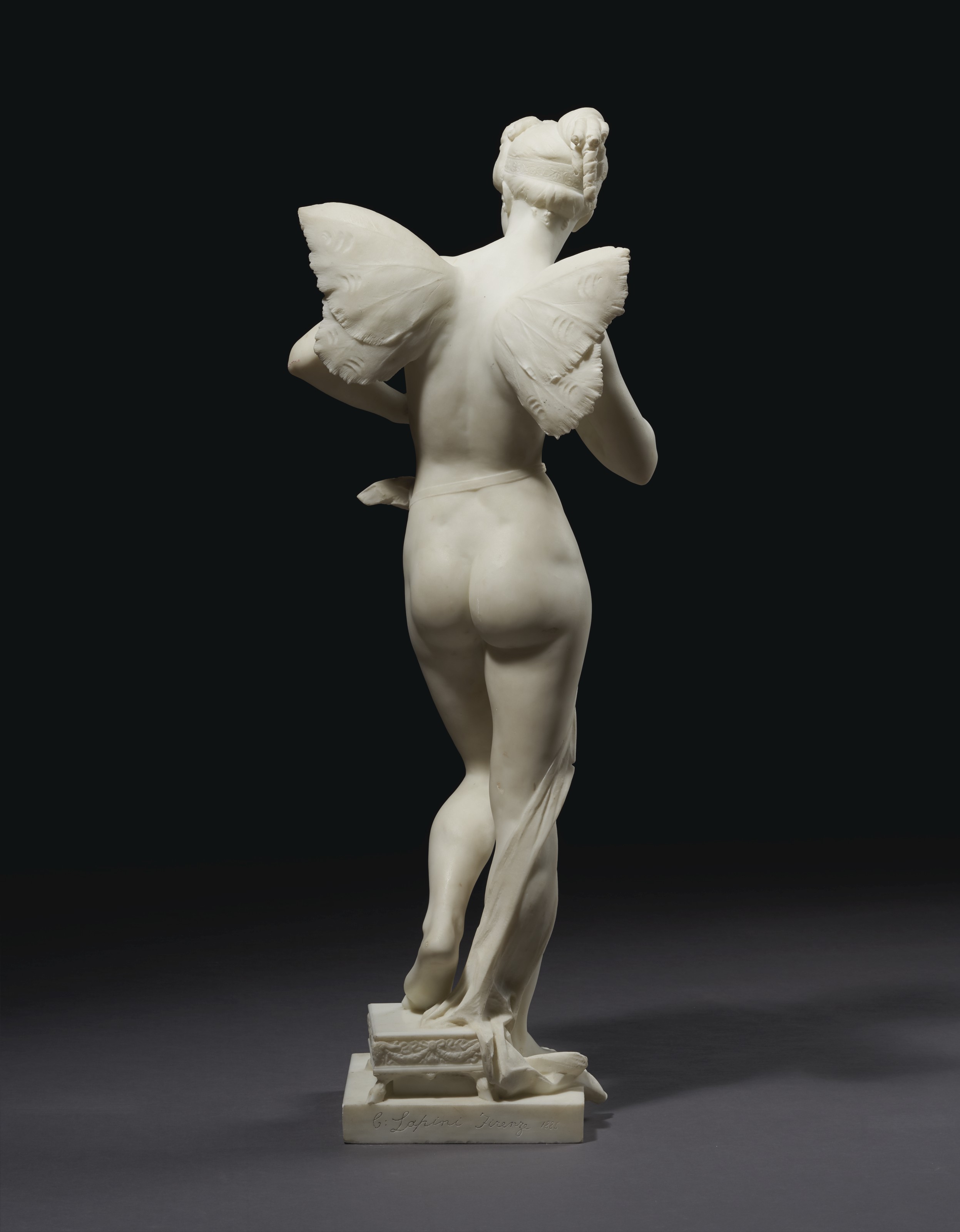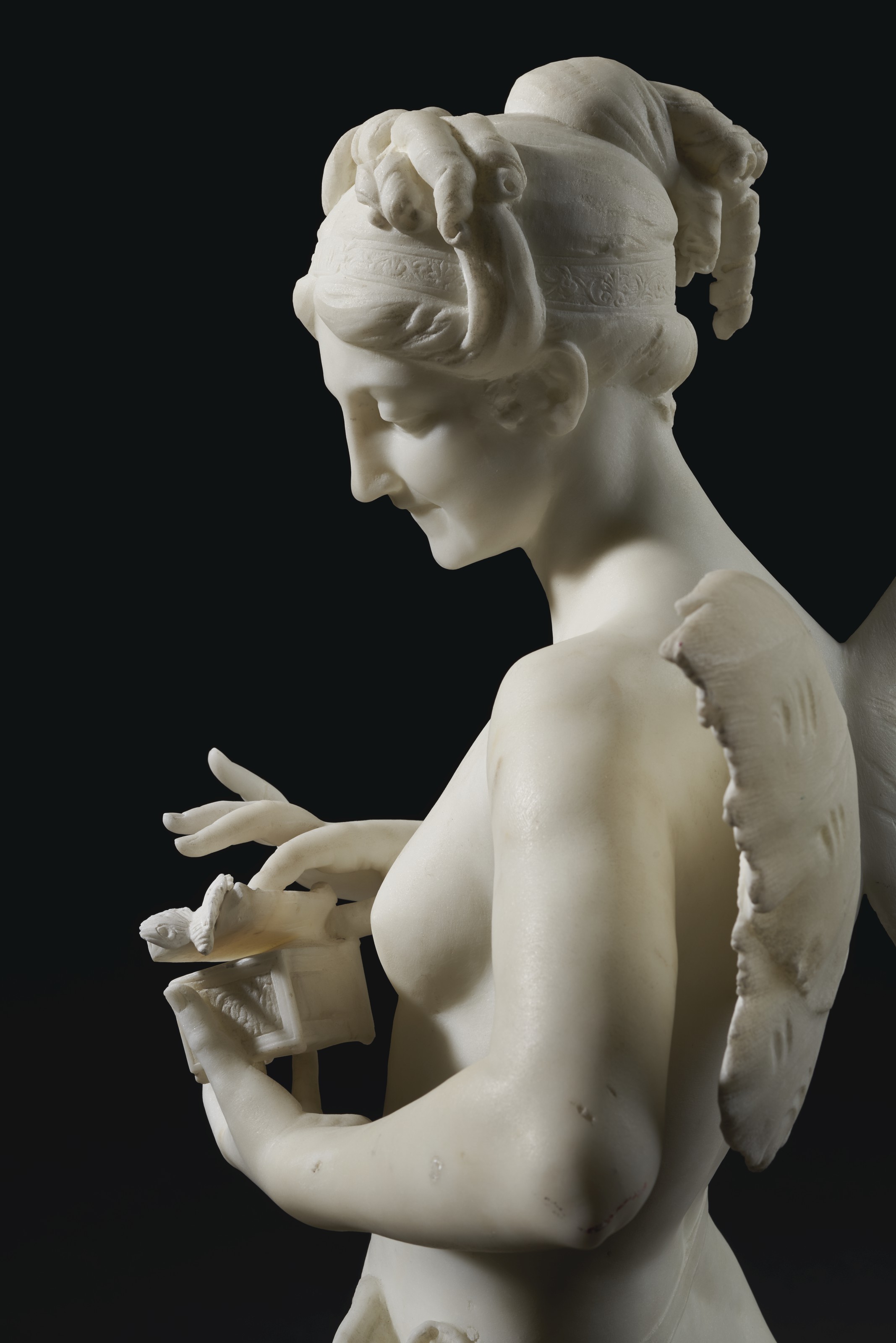 Odoardo Fantacchiotti (Italian, 1811-1877)
Pandora
Another beautiful work. I love the profile in particular.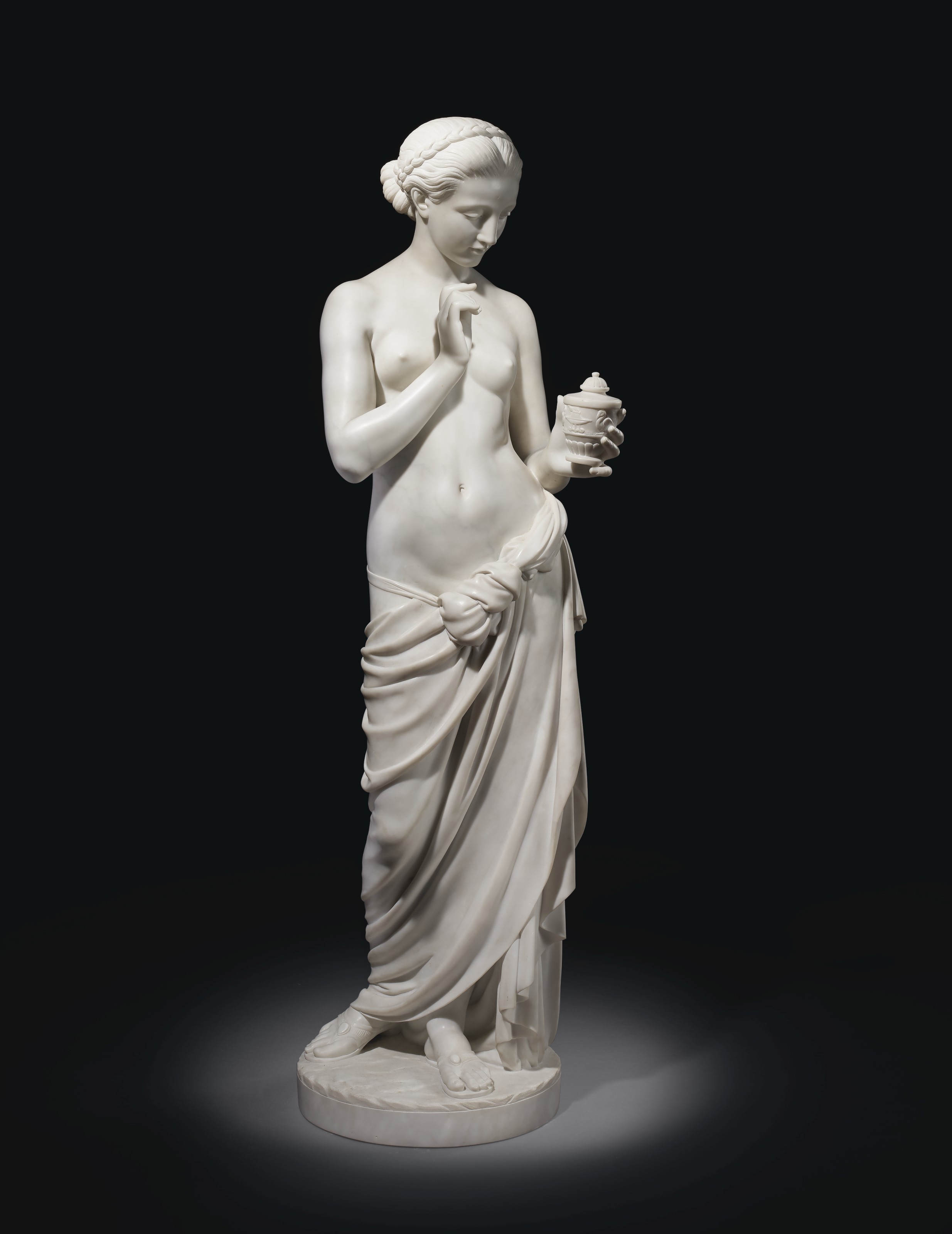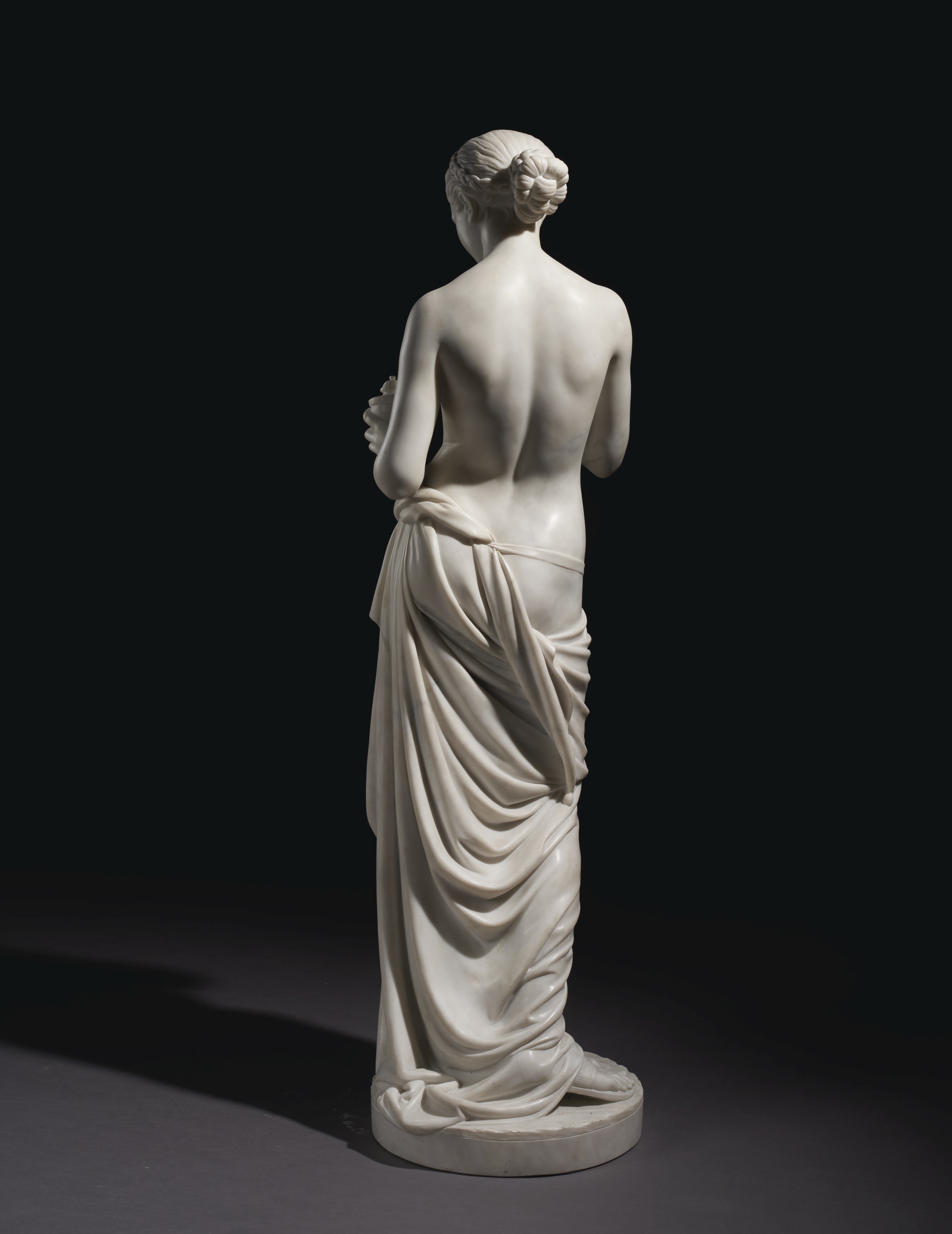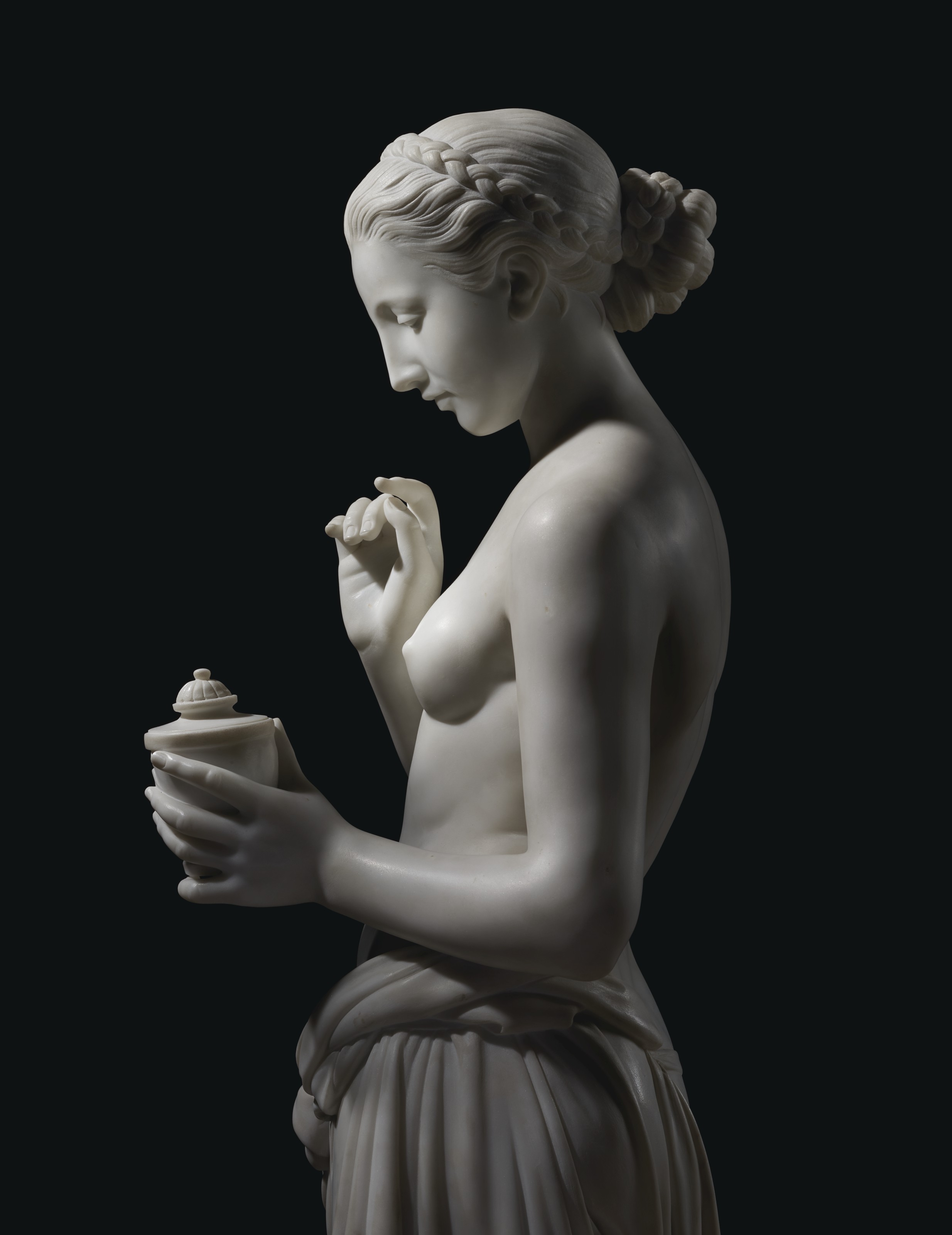 Luis Álvarez Catalá (Spanish, 1836-1901)
The Artist's Model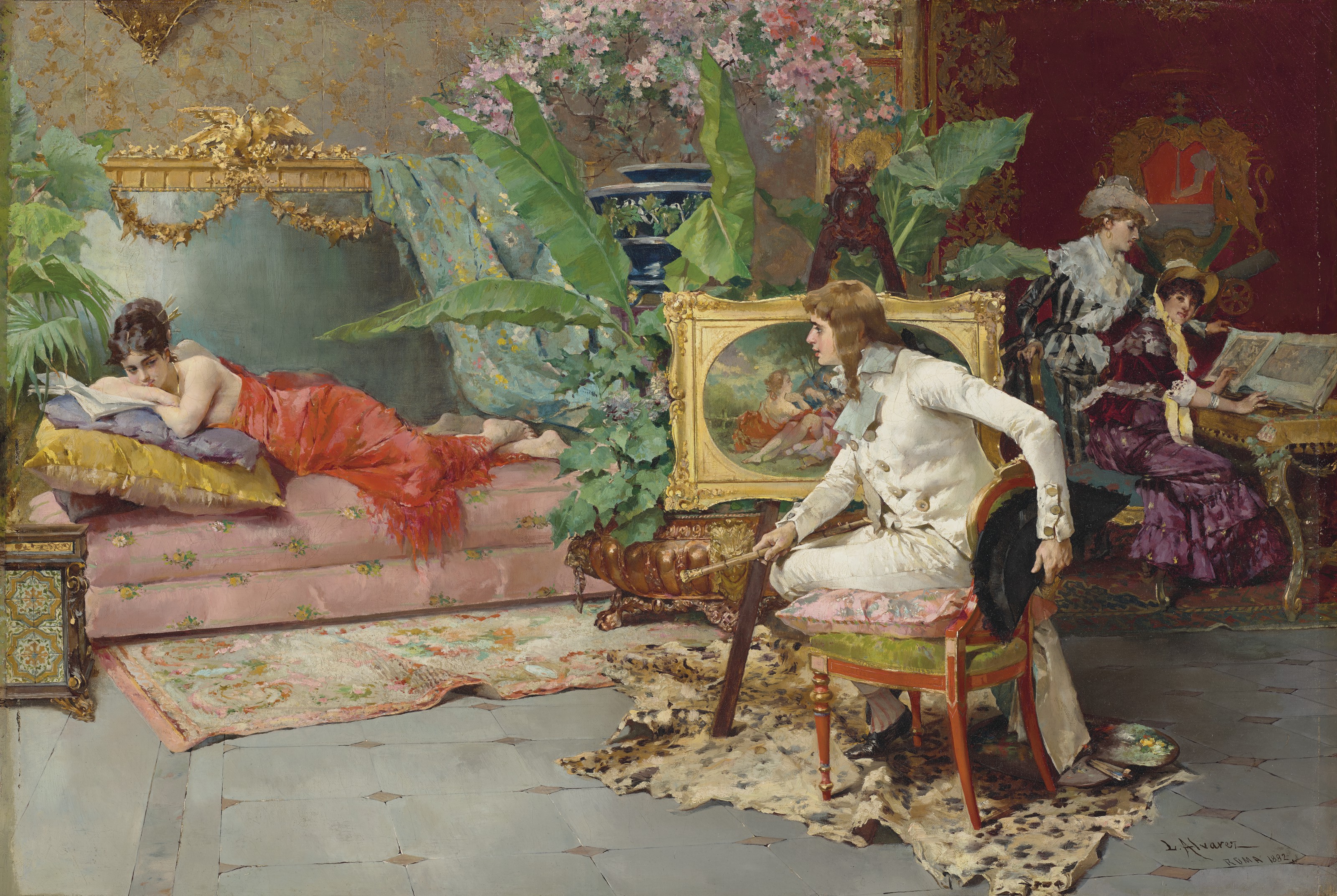 Vicente Palmaroli y Gonzáles (Spanish, 1834-1896)
An Interesting Chapter
Vicente Palmaroli y Gonzáles (Spanish, 1834-1896)
Rêverie
Victor Gabriel Gilbert (French, 1847-1933)
At the Flower Market
A beautiful and complex little street scene. Looking at the painting and seeing the layers of urban sprawl going off into the horizon, contrasted with the beautiful flowers in the humble little stall makes me grateful to live somewhere with plenty of natural beauty. It must have been a wonderful oasis in the city to come across a flower market, especially as the industrial revolution was getting ramped up.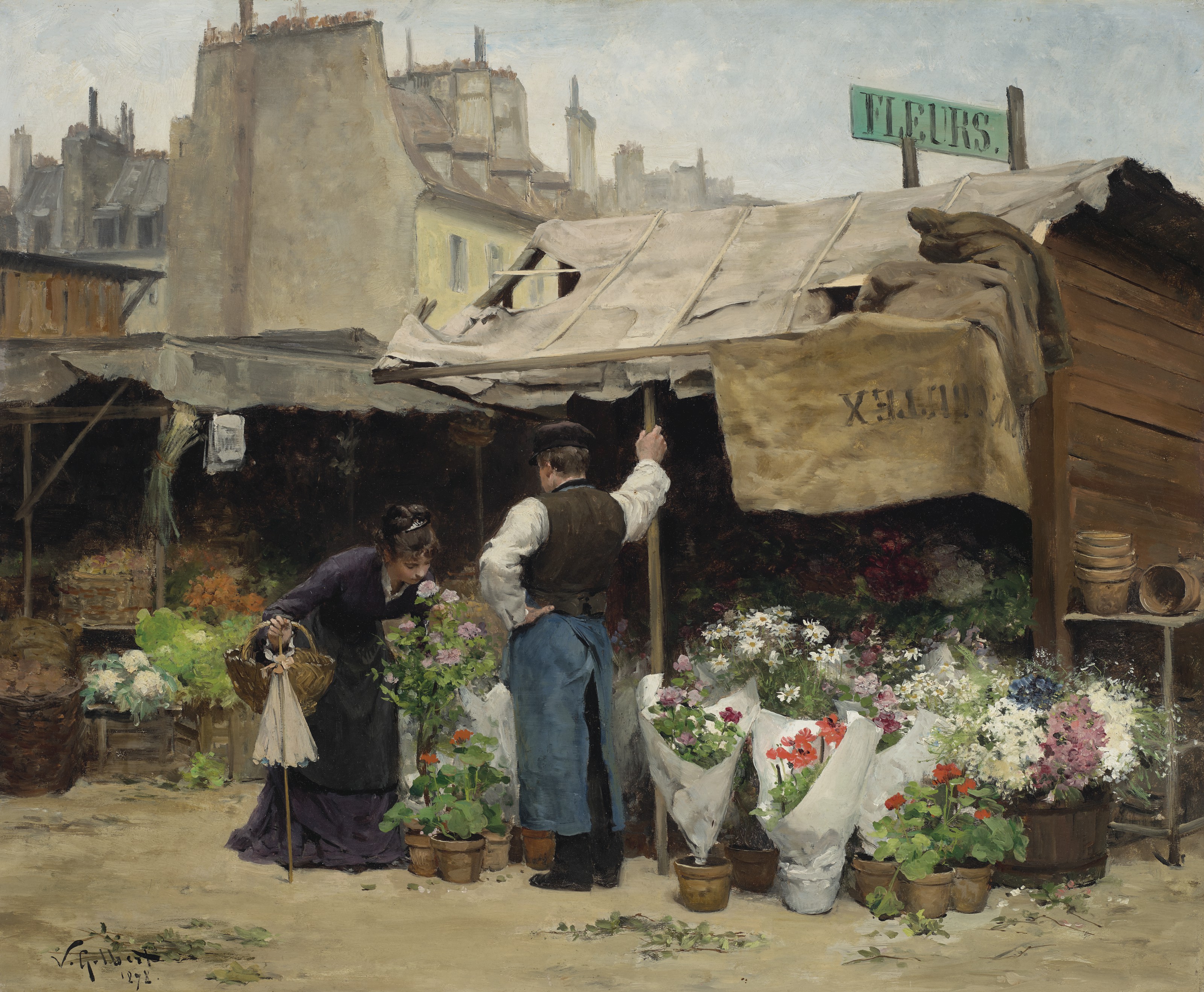 Peder Mørk Mønsted (Danish, 1859-1941)
Going to Market
I can always spend time looking at Mønsted. Such an incredible landscape painter! He might be better known for his snow scenes, but he was a master of all seasons.
PASQUALE ROMANELLI (Italian, 1812-1887)
Sulamitide
François-Auguste Biard
Le baptême sous la ligne, Painted circa 1834
This painting is so strange. Take some time to look at all the different characters in this painting!
JUANA ROMANI
Italian
1869 – 1924
PORTRAIT OF A WOMAN WITH RED HAIR
GEORGES PICARD
French
1857 – 1946z
FÉES DANSE
HUGUES MERLE
French
1823 – 1881
QUEEN ESTHER 
WILLIAM BOUGUEREAU
French
1825 – 1905
LA GRAPPE DE RAISIN (PREMIÈRE RÉDUCTION)
HUGUES MERLE
French
1823 – 1881
LAVEUSE D'ÉTRETAT 
CHARLES SPRAGUE PEARCE
American
1851 – 1914
SAINTE GENEVIÈVE 
GUILLAUME SEIGNAC
French
1870 – 1924
LA VAGUE
JEAN-JOSEPH BENJAMIN-CONSTANT
French
1845-1902
AT REST
I saved this little gem for the very last. It's a gorgeous little painting that I would love to own! Not within the budget… or even close to it! Ha! That's alright. like I said at the start of this post it can be fun to dream and imagine the painting on your own wall. I love the light in this painting and the big simple shapes that drive this composition.
Thanks for giving this post a read and I hope that you enjoyed the images!
Howard
Patreon – Gumroad – Twitter – Instagram