I'm very excited to be able to share these paintings I did for the new limited edition of A Scanner Darkly by Philip K. Dick. The interior paintings were finished a little less than a year ago, and then I did two covers more recently, all were recently released for this new limited edition. Just wanted to share them here and share some bits of text from the book that were parts of what inspired each piece.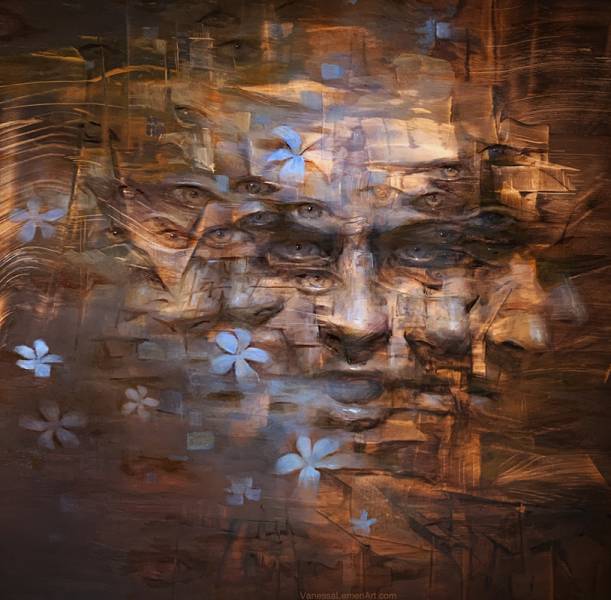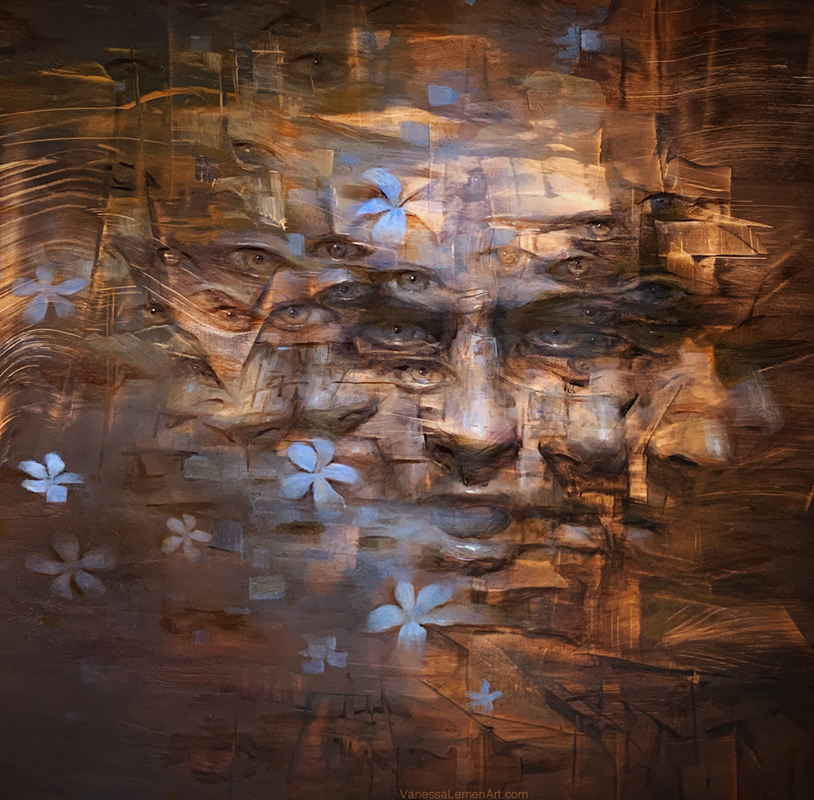 A Scanner Darkly was first published in 1977, and the new limited editions with my illustrations were just released a week ago (October 2020) through Suntup Editions. First, here is an excerpt from the intro by Carrie Vaughn for this new limited editions:
"Razor sharp in its depiction of drug-induced paranoia and madness, A Scanner Darkly by Philip K. Dick is as unnerving as it is riveting.
Set in a dystopian Orange County, California, in the then-future of June 1994, Substance D is the most toxic drug to ever find its way onto the streets. The drug destroys the links between the brain's two hemispheres, causing, first, disorientation, and then irreversible brain damage. Bob Arctor is an undercover narcotics agent desperate to discover the ultimate source of supply, but to find any kind of lead he has to pose as a user, and inevitably, becomes one as addicted as those he works among.
A Scanner Darkly is steeped in an insider's knowledge of 1960s drug culture, Philip K. Dick once stated of the novel, "Everything in A Scanner Darkly, I actually saw." Based largely on his own experiences and the many friends he met and lost along the way, A Scanner Darkly is Philip K. Dick's deeply personal exploration on the fragility of identity, how we choose to define ourselves, and how easily that definition can be altered and obliterated."
_________________________________
THE INTERIOR ILLUSTRATIONS
These illustrations below are in the order of how they appear in the book. I've kept the descriptions short and they are quotes that are found in the book that pertain to the areas around which you'll find the images.
Scramble Suit (oil on panel, 16×20″)
"Any given man sees only a tiny portion of the total truth, and very often, in fact almost perpetually, he deliberately deceives himself about that little precious fragment as well."
" '…you can barely see this individual…because he is wearing what is called a scramble suit…He looks, does he not, like a vague blur and nothing more?"…the entire shroudlike membrane took on whatever physical characteristics were projected at any nanosecond …the wearer of a scramble suit was Everyman.. Hence, any description of him – or her – was meaningless."
___________________________________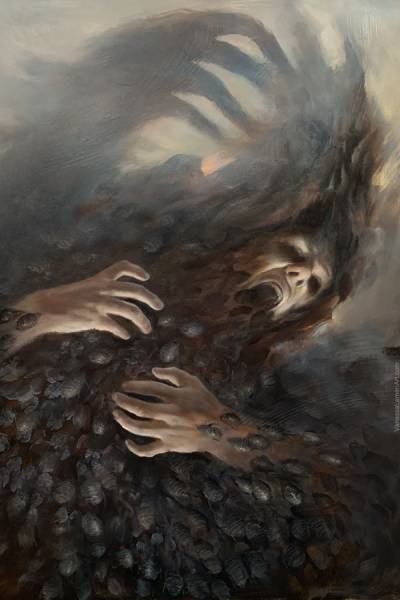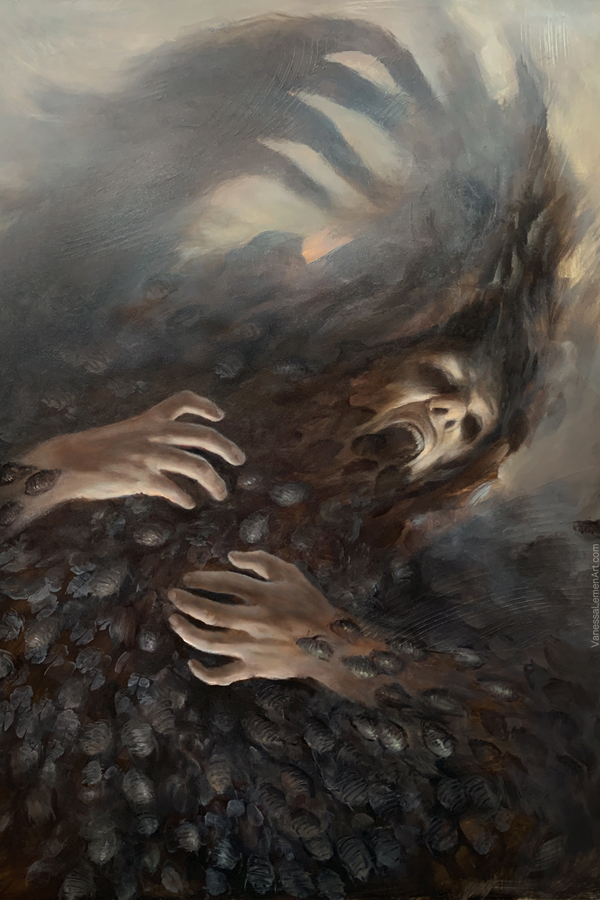 The Endless Torment (oil on panel, 12×16″)
"…suffering the pain of the bugs…In some respect this was the worst part, the suffering…"
_____________________________________
Silent Constant Scrutiny (oil on panel, 9×12″)
"Will I see a change which will blow my mind?…who knows. A nightmare, a weird other world beyond the mirror, a terror city reverse thing, with unrecognizable entities creeping about…unfathomable and horrid… Maybe this sort of stuff goes on every night while he just imagines he's asleep."
________________________________________
SuperCharge (oil on panel, 12×16″)
"…she rose to her feet, stood puffing the hash pipe into lively activity, then..he opened his mouth..she exhaled great gray forceful jets of hash smoke into him, filling him with her own hot and bold and incorrigible energy, which was at the same time a pacifying agent that relaxed and mellowed them both out together…"
______________________________________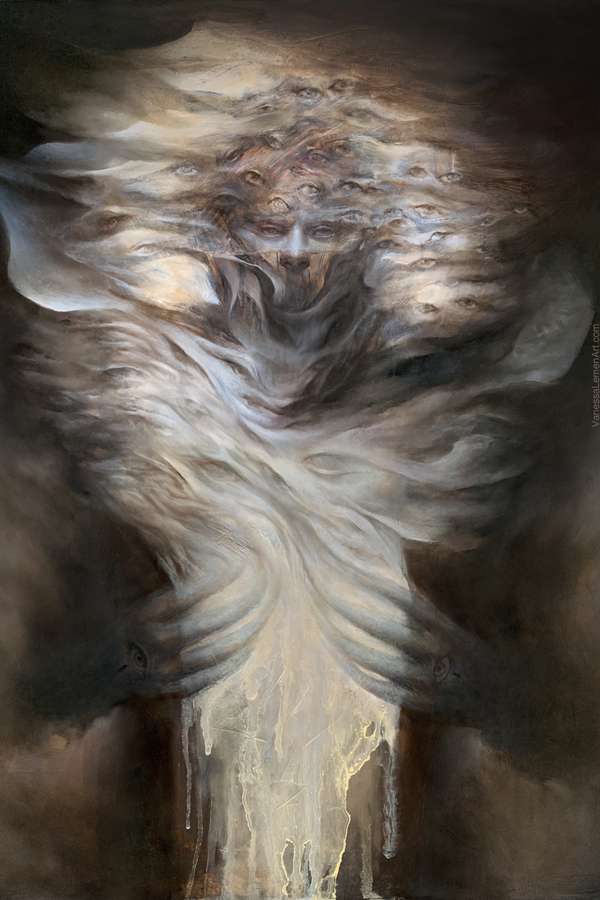 Between Dimensions (oil on panel, 12×16″)
"Fixing its many compound eyes on him, the creature from between dimensions said, "We are no longer in the mundane universe. Lower-plane categories of material existence such as 'space' and 'time' no longer apply to you. You have been elevated to the transcendent realm."
______________________________________
I Saw Death Rising From The Earth (oil on panel, 12×16″)
"…and he stared at it a thousand years. It will…lock forever for dead eyes outside time, eyes that could not look away…Time ceased as the eyes gazed and the universe jelled along with him …froze over with him and his understanding, as its inertness became complete. There was nothing he did not know; there was nothing left to happen."
__________________________________
THE COVERS
These two covers were finished more recently (several months later), and I was really excited to get the chance to do these too. This blue of the Numbered Edition cover (above) is inspired by the blue flowers – or "mors ontologica" aka Substance D – that are a thread throughout the book.
This (above) is the cover for the Artist Gift Edition. I wanted to keep the covers looking somewhat similar yet also different, and in both I was mainly looking to incorporate multiple themes from the story and interweave them into one cover image on each.
Big thanks out to Suntup Editions for the opportunity. Enjoyed it immensely.