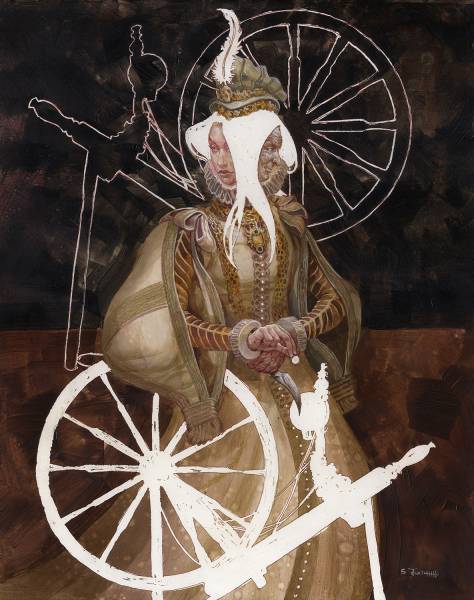 A happy holiday to you fine folks at Muddy Colors. Ahh my last post of the year, and what better way to end a terrifying 2020 than with a process video of the terrifying Christmas Witch known as Frau Perchta! An Austrian legend, who roams the countryside at midwinter, and enters homes during the twelve days between Christmas and Epiphany (especially on the Twelfth Night ).
If you are good, you may be visited by a beautiful woman who will leave you a coin… but if you are bad- you will see an old hag who will slit your belly, take your organs and replace them with trash! (And you thought Krampus was a bad-ass.)
I pay homage to a painting of another unrelated Perchta I found while researching. Seemed like fate to me! The White Lady of the Rozmberk Castles, is herself a ghost, but not our belly slitter. More of a benign 'white lady' phantom roaming the Czec countryside. But spooky+terrifying=awesome in my book! Enjoy!