I wanted to make a post here at the end of this interesting year with some of the favorite gear I have been using as well as my favorite books I've been reading. Below you'll find some inspiration as well as the tools I use to create my videos, photo sets, and some other handy stuff. Enjoy the list of beautiful books and geeky art gear!
Books
Possibly my favorite purchase of the year! I love this book. It's pound for pound (page for page?) the best book for the price that I have on my shelf.  It has provided me with hours of inspiration browsing through its pages.
The color in the book is wonderful and the scope of Klimt's work is pretty amazing. Classical work, landscapes, portraits, interior design. It's all inspiring.
Gustav Klimt – Complete Paintings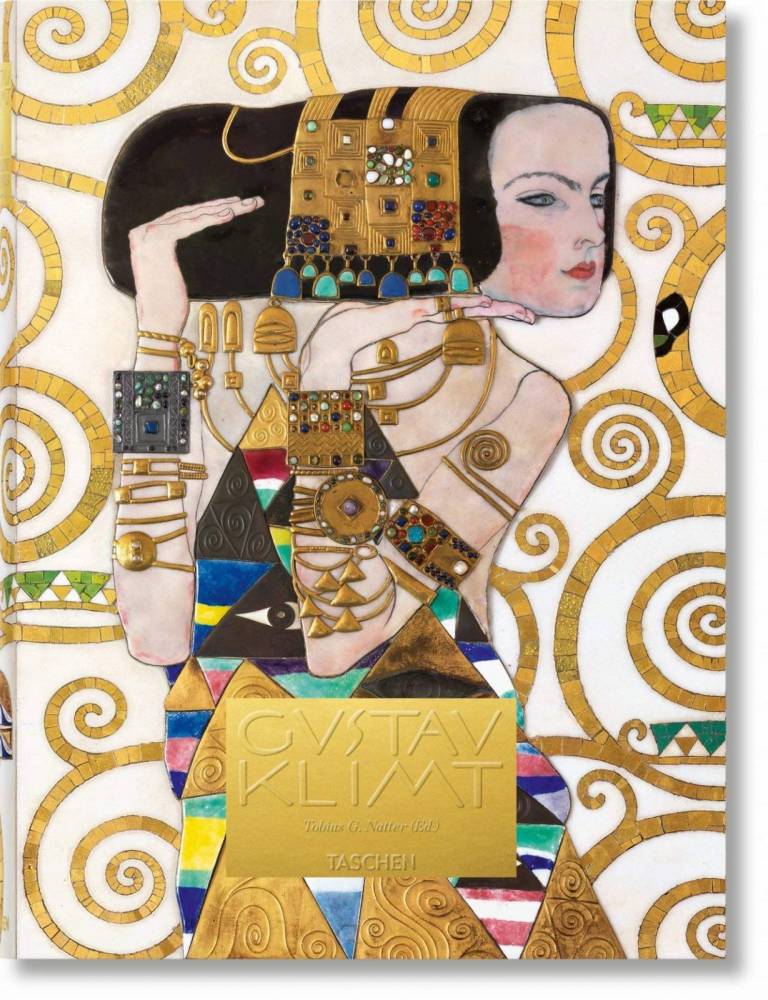 Another wonderful book. I bought it in 2019 and have plans to interview Adrienne for MC at some point in the future, but I don't want to end the year without sharing her wonderful book!
Not only is Adrienne one of the sweetest people you'll meet, but she is a brilliant and inventive painter. This is a wonderful book and it is priced very well. Get the book and be inspired!
Adrienne Stein: The Garden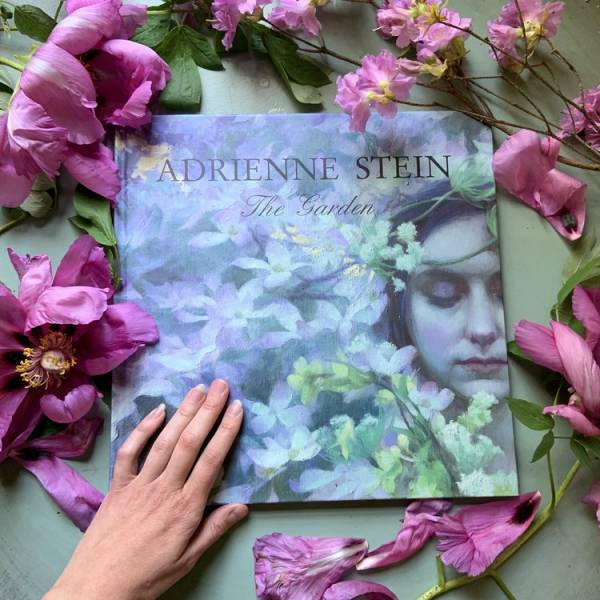 Dan Dos Santos kept telling me that I needed to get a collector's edition of Dorian's book. Not only do you get the book but Dorian will do a drawing/painting on the front page of it. It's insane. My copy is a true treasure. The ink drawing with washes he did is so gorgeous. I've shared and written about it before, but if you haven't purchased yourself a copy, it's something you will be thrilled to have in your collection. I am considering ordering another copy just to get another creation from Dorian!
Dorian Vallejo Drawings: Inspired by Life
I have like Tonalist painters for most of my career, but I have to admit I hadn't done a deep dive into the genre of art until my wife really started to bring more awareness to me. This book is the motherload of tonalist landscape art and it is a consistent source of inspiration for me.
A History of American Tonalism: Crucible of American Modernism
I wrote about Blashfield in the past, but this book keeps finding it's way off my bookshelf and into my hands. Blashfield was a muralist and I find his compositions to be the definition of epic. Gorgeous colors, figures, and insanely ambitious. I wish the book were better, but this is it. It's the only option and worth having.
Edwin Howland Blashfield: Master American Muralist
This is one of the most expensive books (two books actually) that I own and it's is another treasure. The price keeps edging up on this one, so it might even be a worthy investment, but I don't have plans to sell mine. Dewing is a late discovery for me and I find his work captivating. This book has everything in it. Two volumes in a great slipcase too. It's EXPENSIVE!
Thomas Wilmer Dewing: Beauty into Art: A Cataloge Raisonné
Gadgets and Gear
Røde Wireless Go – I bought this little mic par from Røde this year and I have loved it. They are wireless and pair seamlessly with each other. One is a mic and the other a receiver. They charge via USB-C and last 7+ hours of solid recording for me. I've only hit that once and that was because I forgot to plug them in when I took a break. The mic can clip onto your shirt, or you can plug in a lav mic to it if you'd like. I put the receiver on my camera and get excellent sound no matter where I move. You can use it with your phone too (though you'll want to get the right cord to connect it to your phone.) It's not cheap, but it just works and I haven't regretted the investment. If you don't do much audio recording (I do for my Patreon videos) then this might not be worth it, but if you do these are fantastic. Easy to paint and record at the same time and not be wired into anything.
Have you ever carried your camera around all day and used the neck strap that comes with your camera? I have too many times and at the end of the day it feels like the back of my neck is raw. I half expect my spine to be exposed where the strap has rubbed down through skin, muscle, and tendon. Then I bought I shoulder strap for my camera. Oh my, what a great change! The ergonomics of it are so much better. Plus, everyone looks way cooler with more straps and such across them. No one will know you are a tourist, at all! Okay, maybe it's nerdy, but for real, this thing is amazing and not very expensive ($10!). It's a must for me when I travel. I don't even care, it's just that good!
Okay, the next few items are for you if you have some decent space and want to setup up a very useful photospace. The weird looking set of brackets and knobs below are for installing those big paper rolls that you can use as photo backdrops. If you've seen my photosets (shameless link to Gumroad)
you can see how I have used them. I have white and grey backdrop. The gray is the most useful, but sometimes the white one is nice. It bounces a ton of light into the shadows of your subject and helps it mimic an overcast day. The gray is nice because everything reads so well against it. The bracket below lets you mount three rolls (I am going to get a green screen at some point), but you can get a version for one if that's all you want.
Bracket for mounting backdrops
I don't know what I would do without my iPad stand. I love using my iPad to display my reference. I can zoom in and out, edit the images, organize them into folders… and the display and colors are excellent. You can get a used iPad for a good deal too.
I liked this stand so much that I bought another for my wife and her work. I don't think I could call my studio complete with out it now. The goose neck is flexible but sturdy and lets me get my reference right up next to my painting for easy comparison. I can also zoom in to make my reference roughly the same size as what I am painting, which is great for measuring and gauging proportions. You can adjust the height as well. It's very solid and not too expensive either.
iPad stand

Okay, the next few items I use together and they are a bit of a splurge. If you like cool gear to go with your other gear, you'll like this combo. I use a little cell phone holder and mount that on the end of the articulating arm and put that onto the Magic Clamp. That in turn clamps onto my iPad stand above. It lets me keep my phone right there in my eye line and lets me talk on speakerphone loud and clear and see any important messages that come in.
I will also take it with me when I paint outdoors and can use it to help record video on location or just keep my phone where it's handy. The clamp will work with just about anything it can get its jaws around. It's very satisfying to run the jaws in and out and it stays wherever you put it. If you use your phone to record, this might be worth looking at. Or just to keep your phone in a handy position while you work! I like the cell-phone holder I found because it is all metal. My plastic one broke but this one feels like it will last.

When I was hosting my open studio drawing/painting nights I was using these little proportional dividers every week. They are handing little tools for doing some quick measuring and placement of what you are painting onto your canvas. You can set them so that you measure the proportion of what you are looking at to scale appropriately to what you are painting. Very fast to block in quickly and give you confidence that you are measuring accurately. I have found that the more I use them, the faster I am getting at measuring without them. It's like it opened my eyes up to what is really there, instead of becoming a crutch. You start to really see how wide the head is in relation to the eyes or the placement of the ears from a 3/4 view. Very handy and won't break the bank
Proportional scale dividers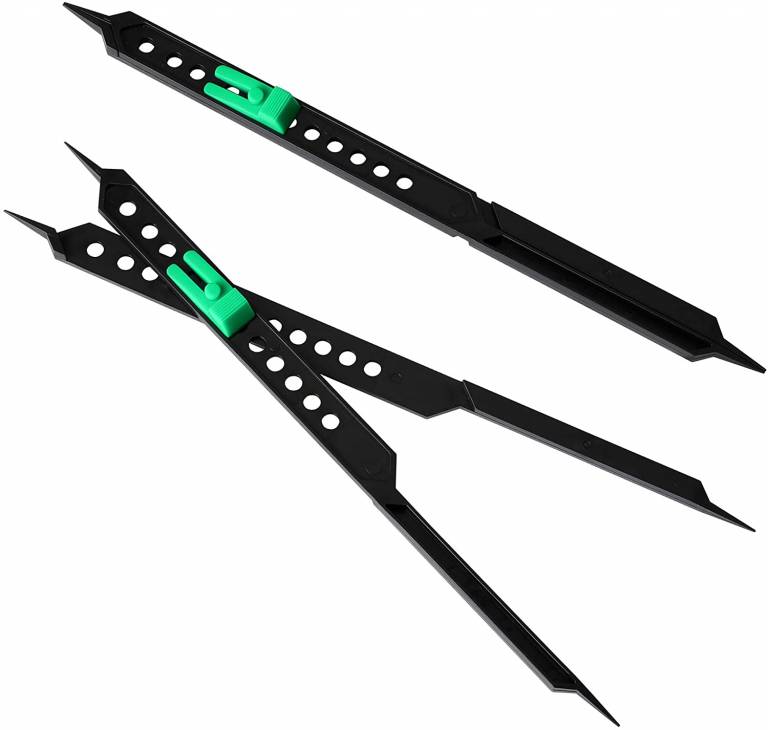 My favorite little erasers. Probably something you already have, but just in case grab a pair of these. I find them perfect for a little sketching on the go. They are small and the round and rectangle shapes are both worth toting around.
Tombow MONO Zero Erasers
Last but not least are these great LED Panel lights. I have taken these on the road to paint demos at Magic: the Gathering events and also on vacation when I want to do some painting in a different location and light a model and my work. The CRI is very high on them and gives beautiful color rendering for both the model and the painting. My only complaint is that the stands are a little short. 6′ stands work if the model is seated, but just barely. If the model is standing you'll want taller stands.
I've used these to light my work, light a model and to photograph my artwork and they have worked well for all those things.
Okay, one more thing! I don't use much in the way of a medium when I paint, but I will use something to oil out an area and sometimes glaze (though my preferred way to glaze is more like dry brushing with very little pigment). Oleogel from Natural Pigments. It's clear oil paint. Glass beads in linseed oil. Very fine glass. So, it works great with all your other colors. Is completely archival and makes working into a dry area of your painting feel like you're working wet into wet without it actually being wet oil paint. Wonderful!