Not too long ago I had the chance to illustrate a handful of stories as a part of a new collection for Blizzard's World of Warcraft.
The book is a beautifully designed hardcover packed with dozens of illustrations and features twelve tales from some of the finest fantasy writers out there.
And you know what, everyone's thinking it, I'll just say it– the cover ain't half bad either!
The project was a joy and I truly enjoyed my time in the world.
Each of the three stories I was given needed a full page and accompanying spot illustration. Whether working with established characters or illustrating new ones that needed to fit in the feel of the world, all three pieces (six, actually, including the spots!) pushed me in slightly different ways.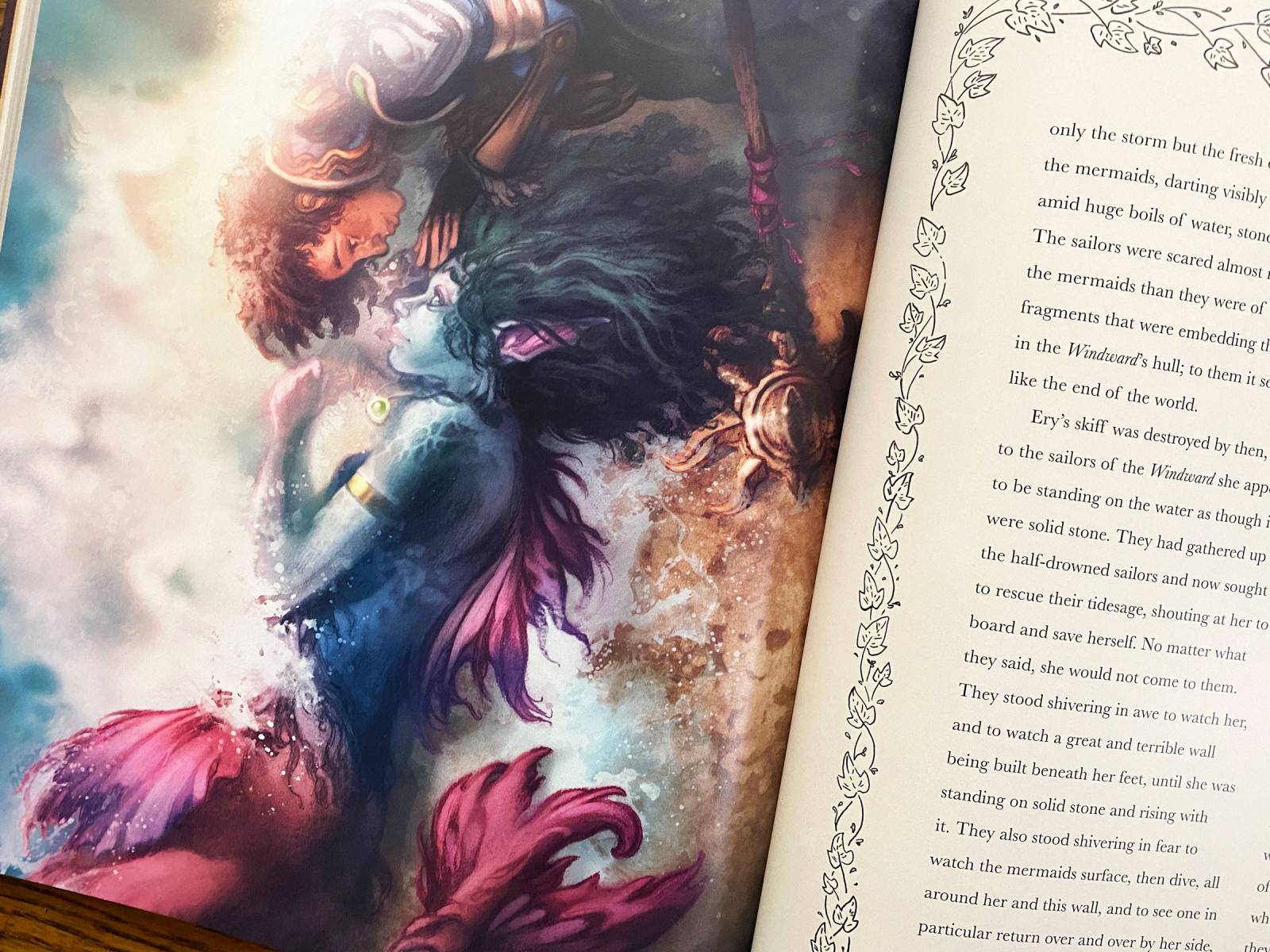 Without giving away too much, let's take a closer look at the tale called The Embrace. I found it particularly moving and I especially liked the imagery suggested by the figures and the celestial setting.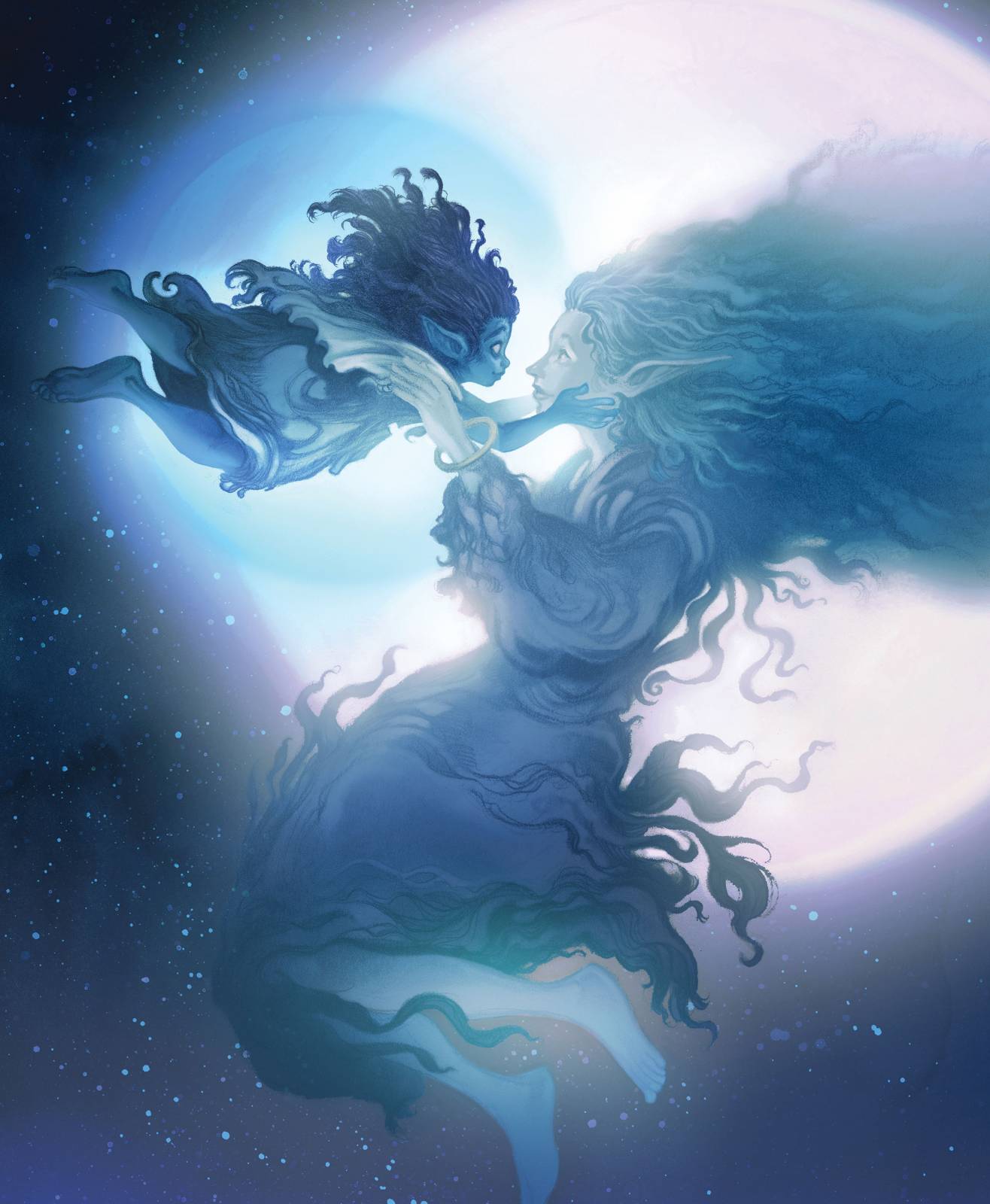 At the outset, I took my normal thumbnail sketches and worked them up to a digital value study.
Once I received feedback and approval for the direction, I put pencil to paper. As you can see, the ideas moved around a little. From one moon silhouetting the figures to two. Also, I originally envisioned the characters as semi-transparent allowing starlight through.
If I remember right, what I was going for was a kind of illustrated constellation look but it didn't quite fit the tone.
After all that, it was simply a matter of finishing the drawing and sending it to space.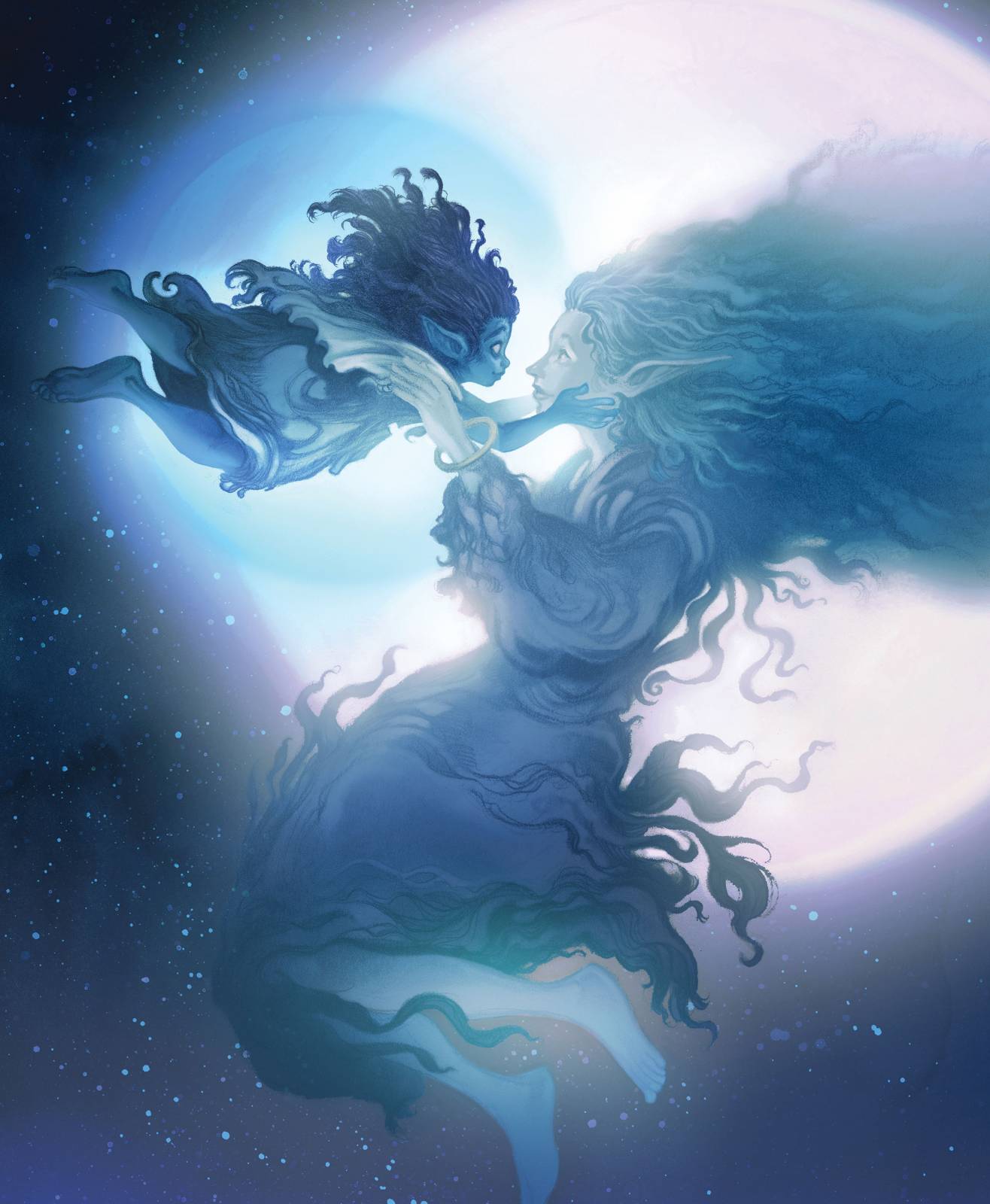 Whether you're a World of Warcraft fan or simply enjoy folk and fairy tales, I found that a walk through the world of Azeroth is time well spent.