It's time for another Sculptor Panel Talk! Last fall, Colin and I had the privilege of spending some time chatting with Forest Rogers, The Shiflett Brothers and Patrick Mason. Our conversation danced its way through the materials we use, how we come up with concepts and ideas, how we arrange our studios most effectively for our workflow and more.
Forest shared a plethora of information about her materials, methods and concept development. The Shifletts talk about getting started in sculpting and about their creative collaborative practice. Patrick gets into the world of miniature sculpture and his explorations into new materials. Colin and I add a few tidbits, here and there. The full panel talk video is at the bottom of this page.
What a pleasure to spend this time with all of these phenomenal contemporary sculptors.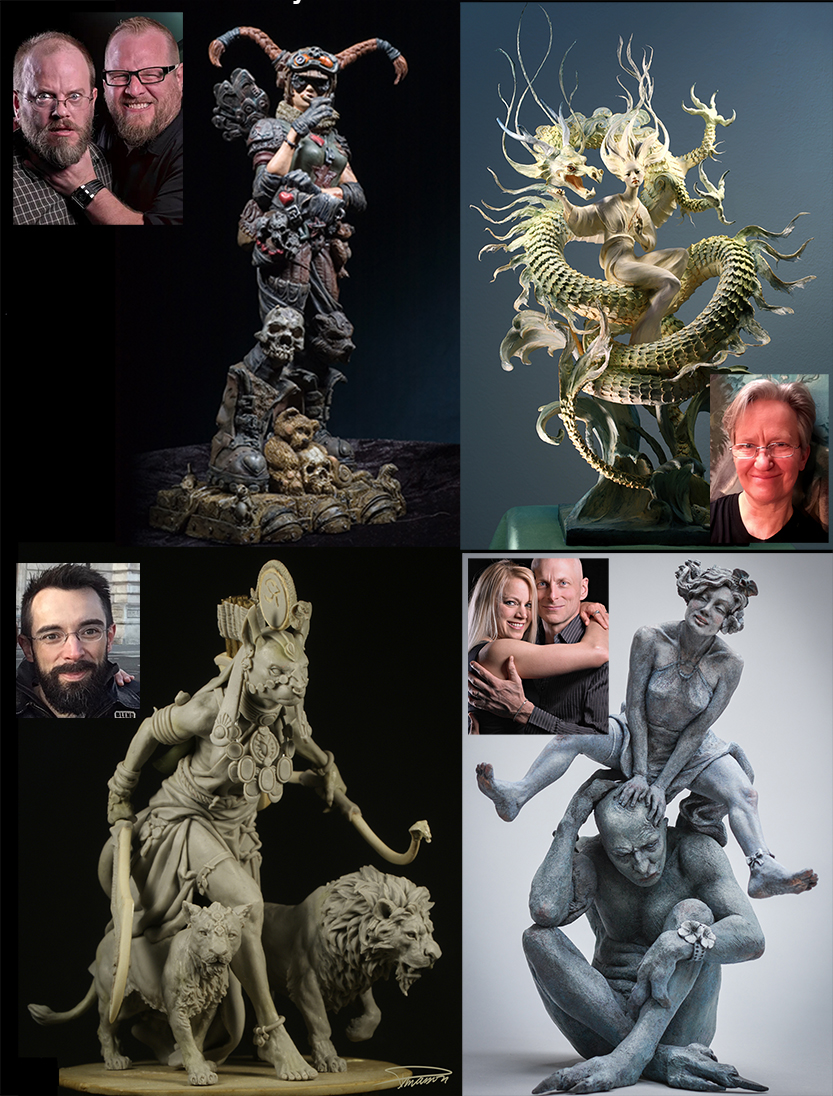 For more information or to see these sculptors' work, please visit the following sites.
Brandon and Jarrod Shiflett, aka "The Shiflett Brothers"
Website: ShiflettBrothers.com
Patreon: Patreon.com/ShiflettBros
Instagram: @shiflettbros
Forest Rogers, aka "The Ineffable"
Website: ForestRogers.com
Instagram: @forestrogers
Facebook: forestbeings
Patrick Masson, aka "The Small"
Website: artiktoys.fr
Instagram: @patrickmasson_sculptor
Facebook: thesmallsculpture
Kristine and Colin Poole, aka "The Pooles"
Websites: KristinePoole.com, ColinPoole.com
Instagram: @kcpooleartists
Facebook: kristine.poole.39, colin.poole.125