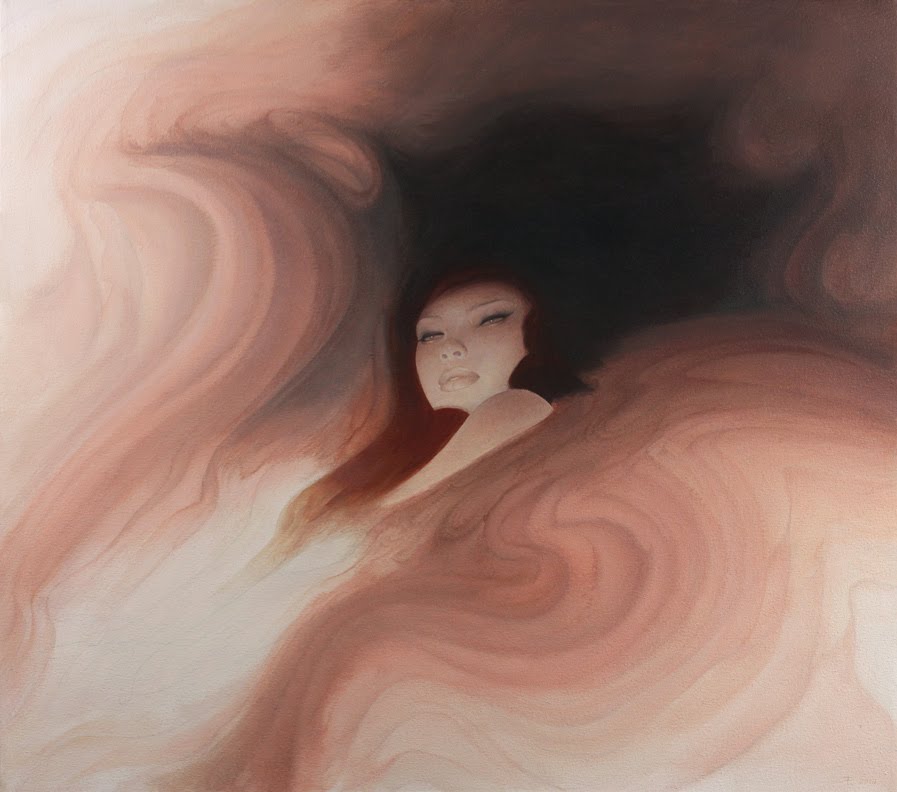 A little background on what I've been up to. I had spent several years slowly working my way through the illustration field. A few years back, I had an opportunity to show my work in the pop-surreal/low brow gallery scene. I took the red pill…or was it the blue pill? I took some pills and jumped in with both feet.
My art has been kicking my ass ever since. There's been a lot of experimenting, a lot of mistakes, and a lot of pushing myself to be better than I was the month before. Getting better everyday is just too much to ask for. There's a real ugly side to my work. Mostly the 80% that resides between starting and finishing. It's full of doubts, insecurities, a lot of choices, and a lot of muddy colors. Every painting is a difficult journey. If it were easy I wouldn't appreciate the end nearly as much. Mistakes are fine. Failing is okay. Learning from these experiences and getting back on the easel is even better. From here on we hope to imbue you with a little insight into the thoughts and processes of our work.
A recent journey has lead me to this painting which is part of an upcoming show opening Nov 6th at LeBasse Projects Gallery.