We've talked a lot about the Illustration Master Class here on Muddy Colors, and rightfully so. Each June, nearly 100 students, and a dozen teachers, come together to teach, learn, share, and work alongside one another for 7 unimaginably inspiring days. It is, without a doubt, the highlight of my year.
After those 7 days, some people have completed paintings to show off, whereas others have pieces in progress that they will finish at home in the following weeks. This year, Rebecca Guay, the creator of the Illustration Master Class, asked all of the students to vote for which of their peer's pieces were their absolute favorite.
Muddy Colors is honored to present you with this year's Survey Winners:
---
'Tristan and Isolde',  Digital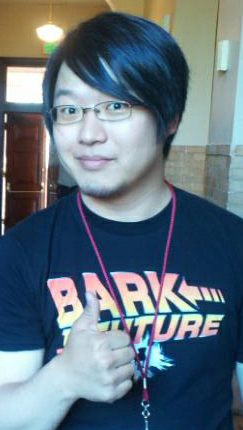 Ed Ko is a Taiwanese-born concept artist and illustrator. His fantasy pieces have been featured in Spectrum and nominated for a Chesley Award for Best Monochrome Work.
Inspired to create fantastical worlds by the comics of his youth, and the masterpieces of Bouguereau and Waterhouse, Ed set out to learn everything he could about drawing and painting.
Ed currently lives and works in San Francisco.
---
'Tarzan : The Light of Knowledge',  Oils on board, 18 x 24 inches.
Cynthia Sheppard is a full-time working illustrator from Fairfax, Virginia, USA. Her clients include Wizards of the Coast, Pyr Books, Fantasy Flight Games, and ImagineFX Magazine.
She hopes to continue working on art for books and games, while branching out into doing more traditional media painting.
An in-depth blog entry about the making of the painting: LINK
Cynthia's top 5 lessons from the 2012 IMC: LINK
---
'Tristan and Isolde',  Oil and Digital, 18 x 11.5 inches
My name is Pete Mohrbacher. I work during the day as Art Lead on a social game called Dragons of Atlantis. Evenings and weekends, I do freelance for Magic: The Gathering and other projects. Sometimes, I'm also a dad and husband.
I got into art when I was a teenager because I became obsessed with anime and manga. It just filled up my brain and I only wanted to think about how to make it. Today, I'm still obsessed with the process of making art. As I've gotten more mature, I've learned to love the expressiveness of art. My favorite thing is to see people's personalities comes through their drawings, paintings, movies, music and games. I want to put my experiences and emotions into my paintings so that other people can share them with me. My hope is that I can continue to make my work more expressive and create oil paintings that stand the test of time. I've still got a long ways to go, but IMC made me feel like it is possible.
I get choked up thinking about my experiences at IMC. I've never felt more present and alive. During the ups and the downs, it was intense.
---
'The Descent',  Digital, 10 x 12 in.
As an illustrator living in Boston, MA, Lauren Saint-Onge is a graduate of the Massachusetts College of Art and Design.
She currently works as a concept artist at Harmonix Music Systems in Cambridge.
Outside of the video game industry, she is actively pursuing more personal and freelance work. Her most current undertaking is focused on illustrating the events surrounding the American Revolutionary War.
---
'Tristan and Isolde',  Oil on Masonite, 18 x 24 inches
As an artist, I feel like I'm about to come out of my cocoon. I haven't fully developed – I'm not sure what I will end up being. I always wanted to be an artist, but I have just recently started thinking a lot more about what kind of work I want to make, which is really exciting.  My high school had an innovative teacher that ran a unique 3D modeling and animation program which landed me a job at Electronic Arts.  I spent three and a half years modeling cars and environments there, but I spent my free time drawing and painting, as I had always done since I was little, during off hours, which, to be honest, were not abundant.  When the opportunity came up, I jumped ship to work as a concept artist at another company.  After three years in this position, I took stock at where I was as an artist and found myself lacking.  I wasn't catching up to where I wanted to be as fast as I wanted to be doing it, despite working on my own artwork on weekends and evenings.
With the goal of improving myself artistically, and with the support of my wife, I decided to take two years off work.  I put a lesson plan together and went back to the basics of drawing and painting with traditional media. At this point I have come to the end of this self-directed learning and will transition into working full time again on paid projects.  Following a two month trip to Turkey and India, I am moving to Cambridge, England early in the new year with my wife who has a Post-doctoral fellowship there.  A lot of adventure ahead and I'm looking forward to all of it!
The IMC was a really fantastic experience for me.  To work and hang out with so many other dedicated young artists as well as fantasy illustration heroes was really a mind-blowing experience.  It was opening up your skull and having your brain bombed directly by B52 bombers of love and knowledge. It was "mega legit."
---
Muddy Colors would like to personally congratulate each of this year's winners. There was no shortage of amazing work to choose from.
On another, and equally exciting note:
Enrollment for the 2013 IMC opens TODAY at 3pm EST !
This year's roster of instructor includes:
Boris Vallejo
Julie Bell
Rebecca Guay
Donato Giancola
Greg Manchess
Dan dos Santos
Scott Fischer
Irene Gallo
James Gurney
Iain McCaig
and…
Mike Mignola!
The IMC has sold out each and every year, so be sure to enroll early. More info can be found HERE.