Here's a logo I did last year for a website(I even don't know if the website is on line or not …). So this picture no longer belongs to me.
As you can see, this picture is less precise than my usual work; Well, it was for a website (and small stickers), so I didn't have to work with a high level of details. Keep in mind your picture has to be good looking at the size it will be used.
As usual, I worked with PS.
Hope this painting is not too sexy for this blog (it seems some of our readers are easily offended by sexy pictures …), but the clients asked me to do a sexy pin up. A red hair lady with glasses. She had to be …. voluptuous , you know what I mean …
The concept. A very quick sketch, validated by the clients.
As usual, I started with the face. I use splatter brushes with low opacity then the airbrush, with low opacity, once again.
The hair was very simple and "cartoon".
All the denim part was not so easy to to. I started with a flat area of blue.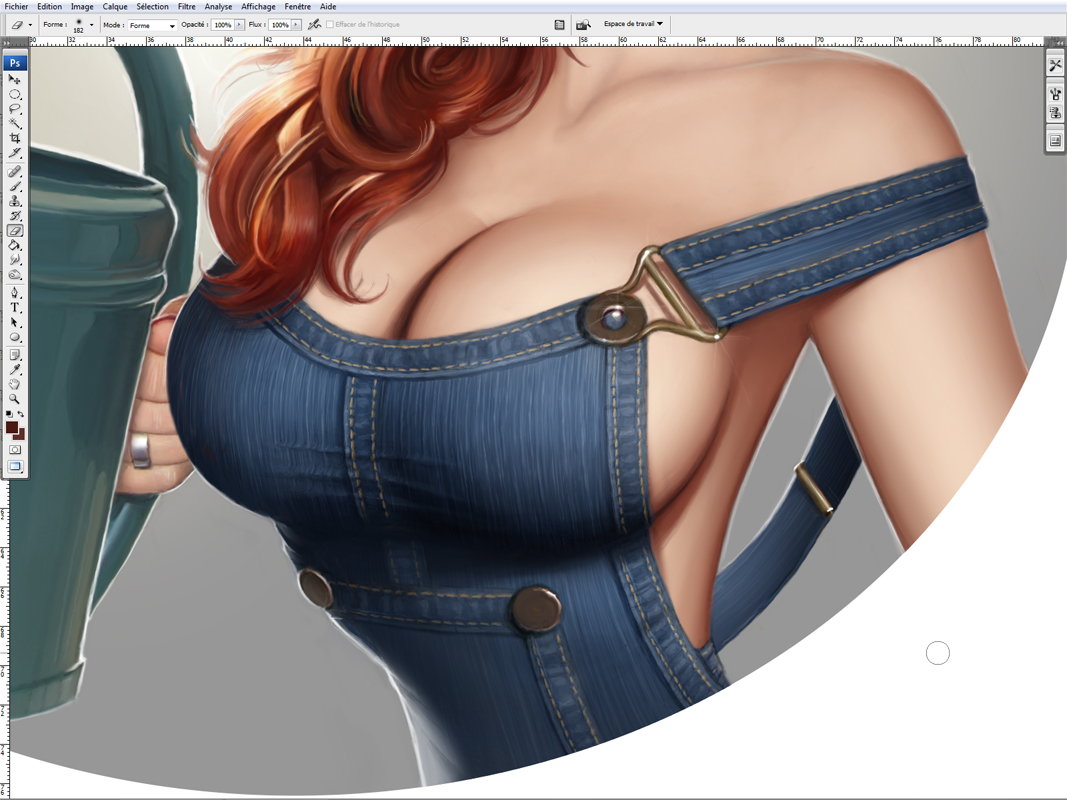 The denim texture was quite long to paint but challenging …
Same technique for the watering can, I started with a flat area.
I changed the tones a little bit because the clients wanted a green background.
I did the font with Flash (saved the file in .ai then imported it in PS).
I added some details and it was done.