I always love to visit another artist's studio. I suspect that Muddy Colors readers do too- so this month I thought I would give you a studio tour.
I also know that readiers probably know little or nothing about me, as I don't think I am what one normally thinks of as a sci-fi fantasy artist (more on professional identity issues in a future article).  My studio is at my home, about 30 feet from my house in what was an outbuilding that a previous owner had used as a video/sculpture studio. I converted it to it's current configuration with the help of my brother in law (a contractor) almost 30 years ago. Prior to that, I worked in a room inside my house- I've always worked at home. We installed the windows, the beams and flooring and the cabintery, using recycled materials whenever possible. I wanted a space that would be big enough to work from life,  and which would be adaptable to wherever my work took me in the future.

One wall is all windows, the other three walls are roughly organized into a storage wall for recent works…
this wall area  is for research, photography and R&D projects-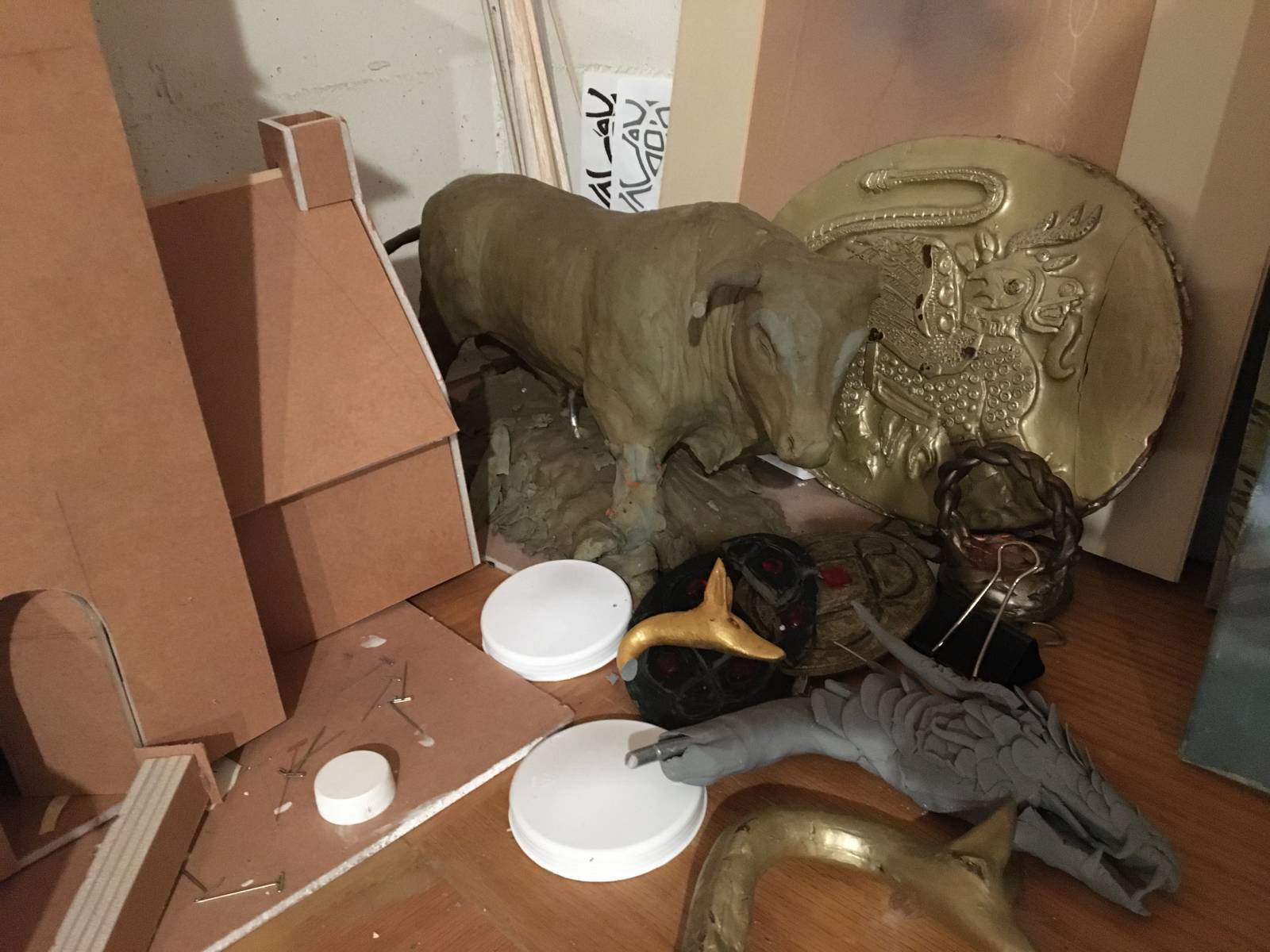 sometimes I make props, I dont have any logical reason to keep them around but sometimes I do.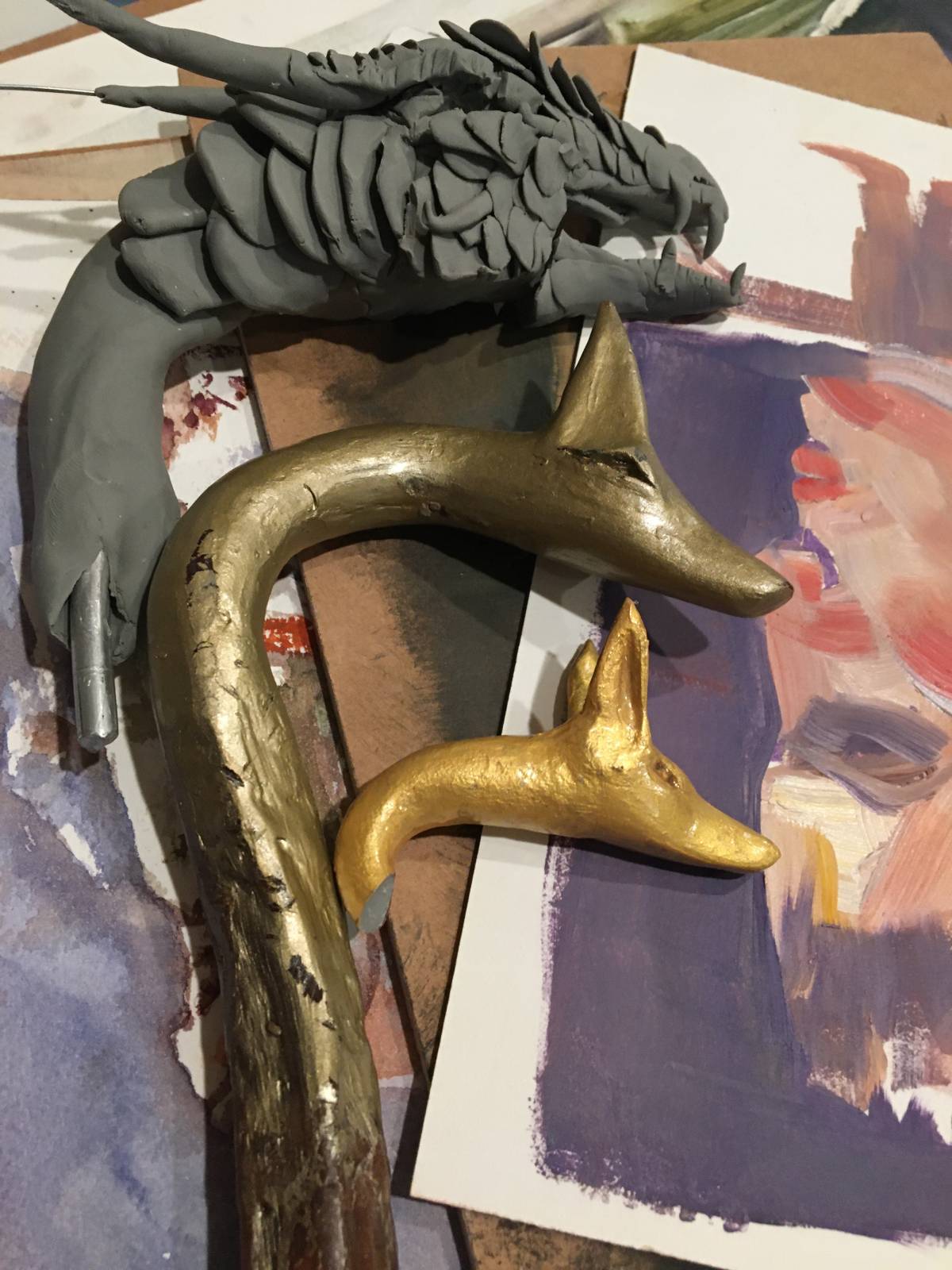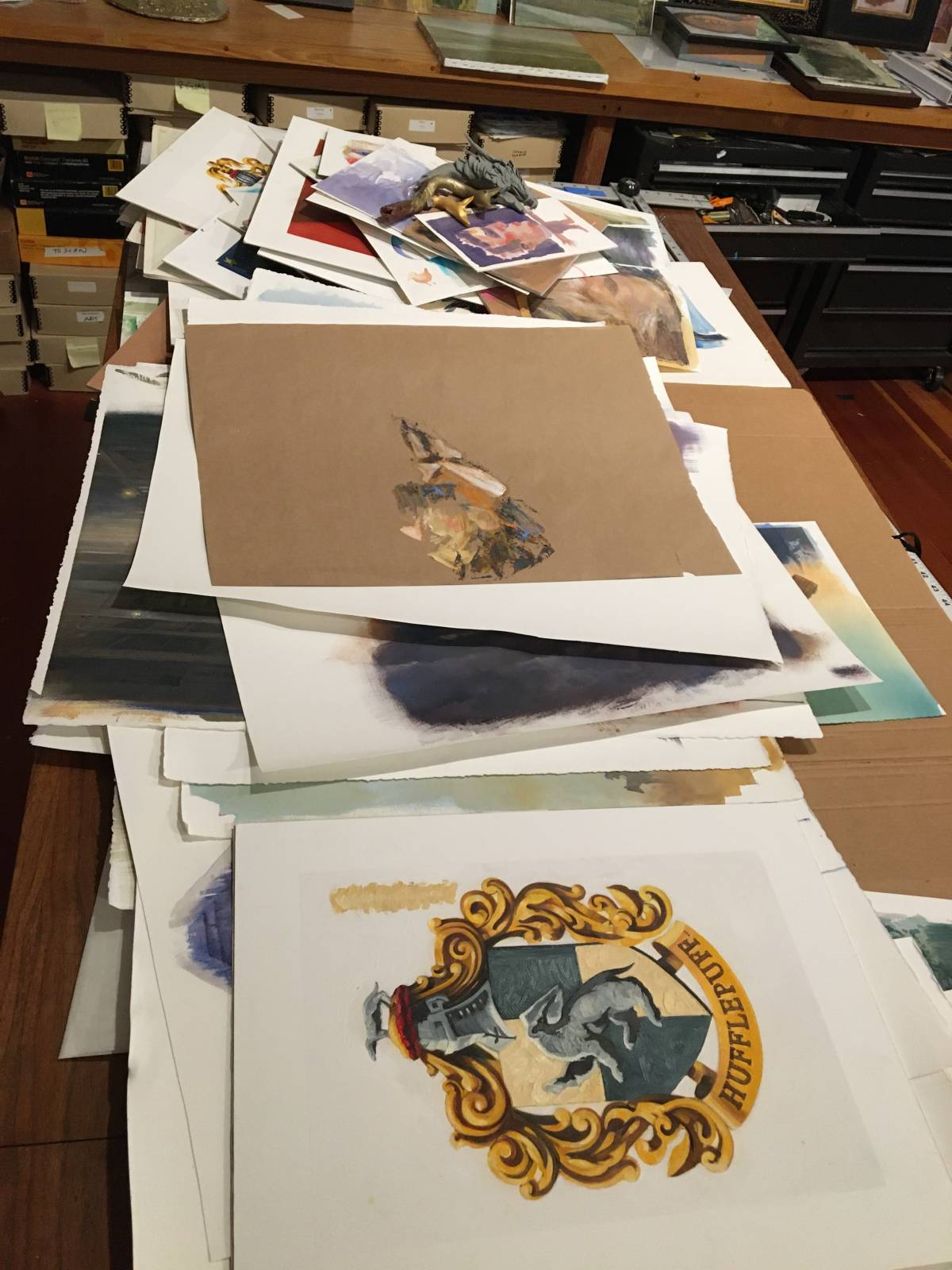 I dragged out some random old work to show my students. 
these boxes contain thousands of analog reference photos I have taken over the years, organized by subject category. I rarely use any of them, but once in a while theres something in there I need. Of course I do digital photography now so my newer reference is all digital stored on a series of drives…

The tool of the devil….with which I have a love/hate relationship.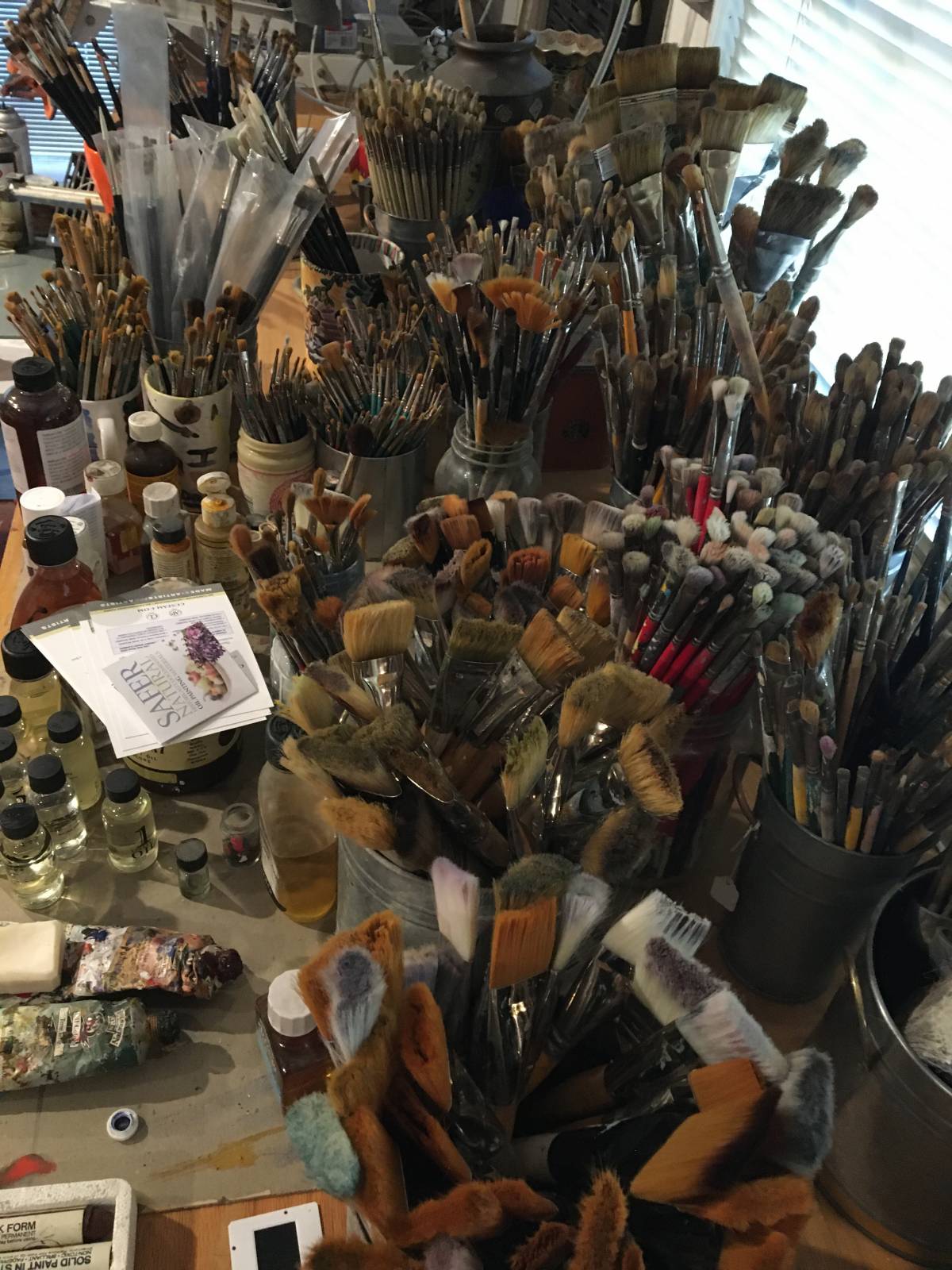 the third wall is where all the work happens. I have a lot of brushes. I use them all.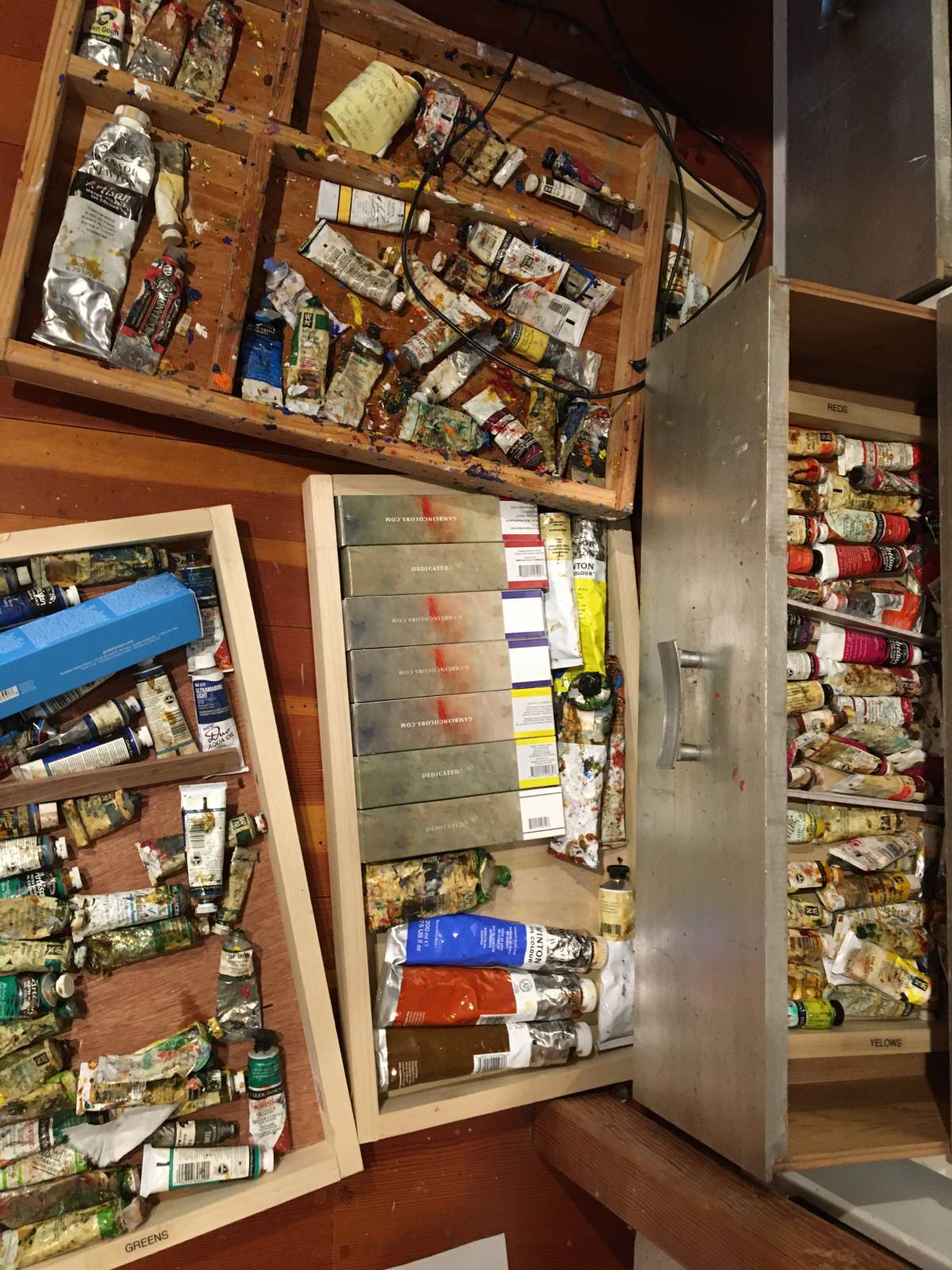 what is in those drawers? paint- lots of paint. Even though I have simplified my approach into a 13 color pallate I still seem to need other colors from time to time…
I do color charts (just like a student), which I guess makes sense because I don't see much difference between me and my students, in terms of what we need to do to move towards our goals…
The foundation of everything is drawing.  
Drawing board. Ive managed to have the same drawing board since art school.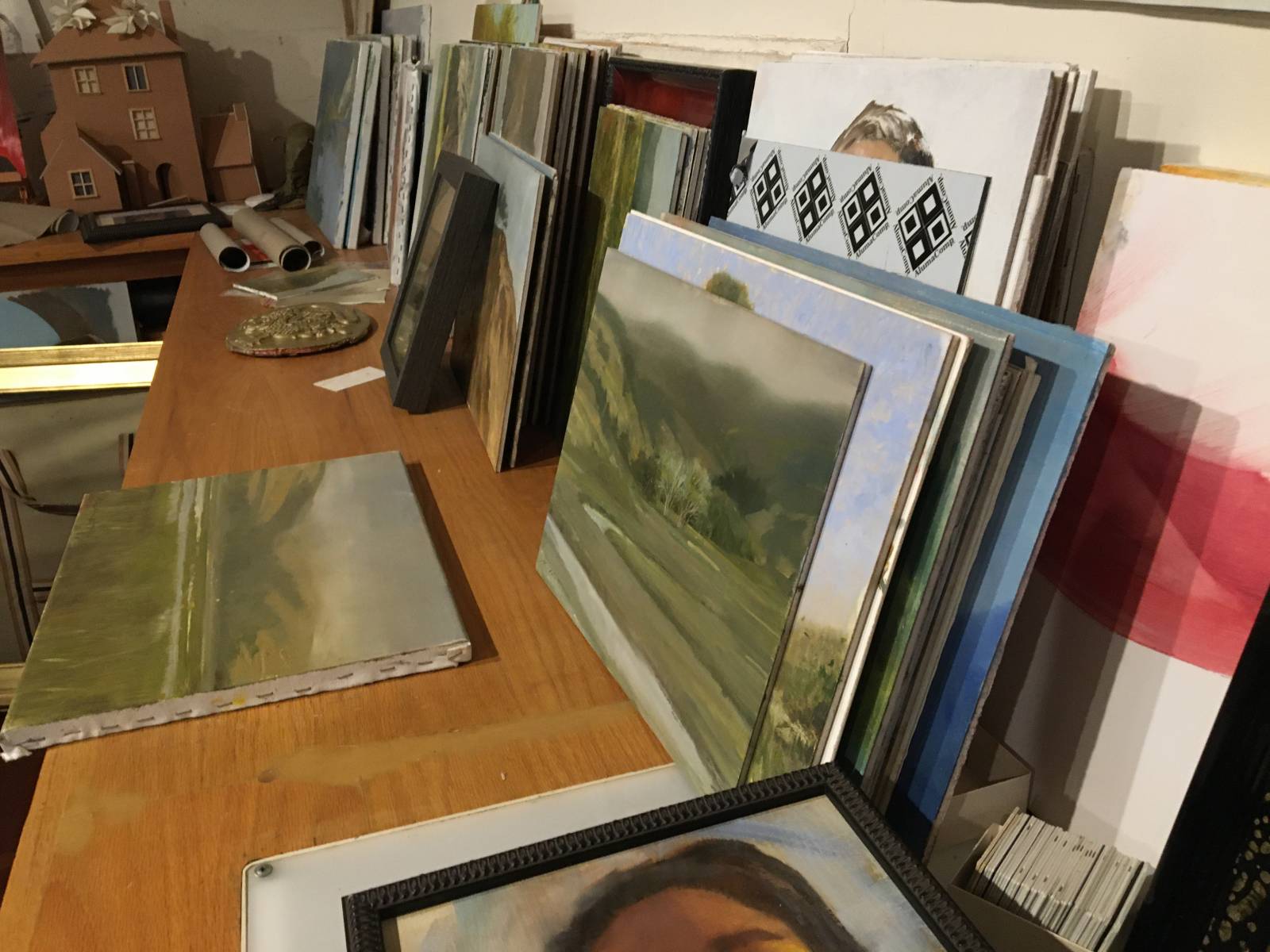 Thanks for stopping by. I hope you enjoyed looking at my studio and possible satisfaction knowing that somewhere there is someone who is messier than you!  Next time, a process post, I promise. Happy Holidays!