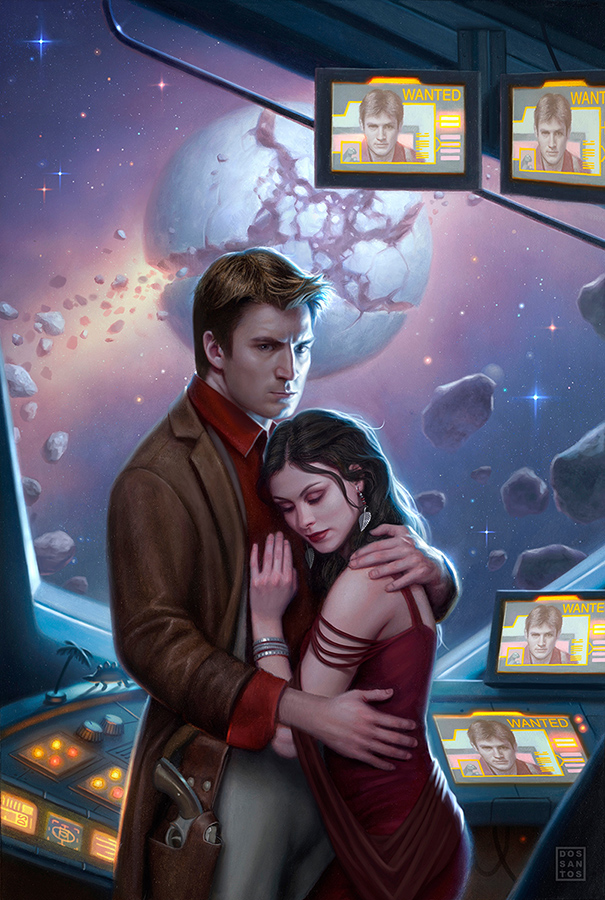 Dark Horse Comics has officially announced that I will be the cover artist for their upcoming miniseries 'Serenity: Leaves on the Wind'. I've been pretty excited about this project for sometime now (I'm already on cover #4), but was unable to share the news until they did.
In addition to unveiling the new series at NYCC this weekend, Dark Horse has also decided to produce a limited run of prints of this cover. This is a particularly cool treat for me, since my 'work-for-hire' agreement prohibits me from making them myself. So if you are interested in getting a signed print of this image, this weekend's NYCC is pretty much your only chance.
Stop in to Dark Horse's booth on Saturday at Noon, where I, and a ton of other really talented artists, will be signing. There is a full list of DH events HERE. I hope to see you there!
On a different note…
I thought some of you may enjoy a sneak peak into the incredibly mundane life of an Illustrator. What do you do when you're traveling thousands of miles from home to teach a workshop, and your cover job is due the same day you return home? Well, you bring your work with you and paint in the hotel room! Sadly, I've done this more times than I care to count.
A little caffeine, some cartoons, and many sleepless nights.