By Justin Gerard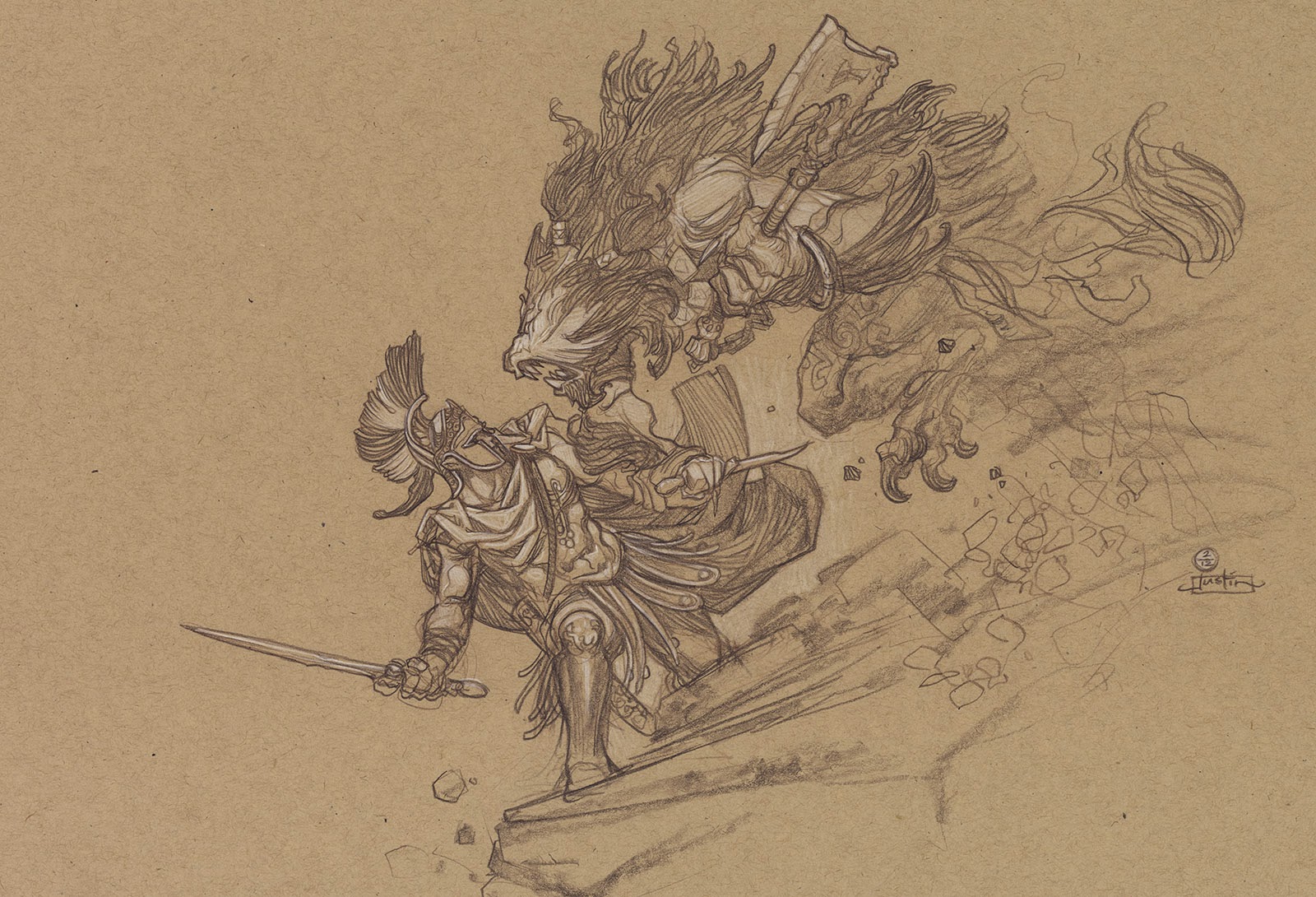 A few years ago I did a number of illustrations from the Silmarillion.  It was a personal project that I did in my spare time.  
As with other personal projects of mine, when client work started coming in I had to shelve it.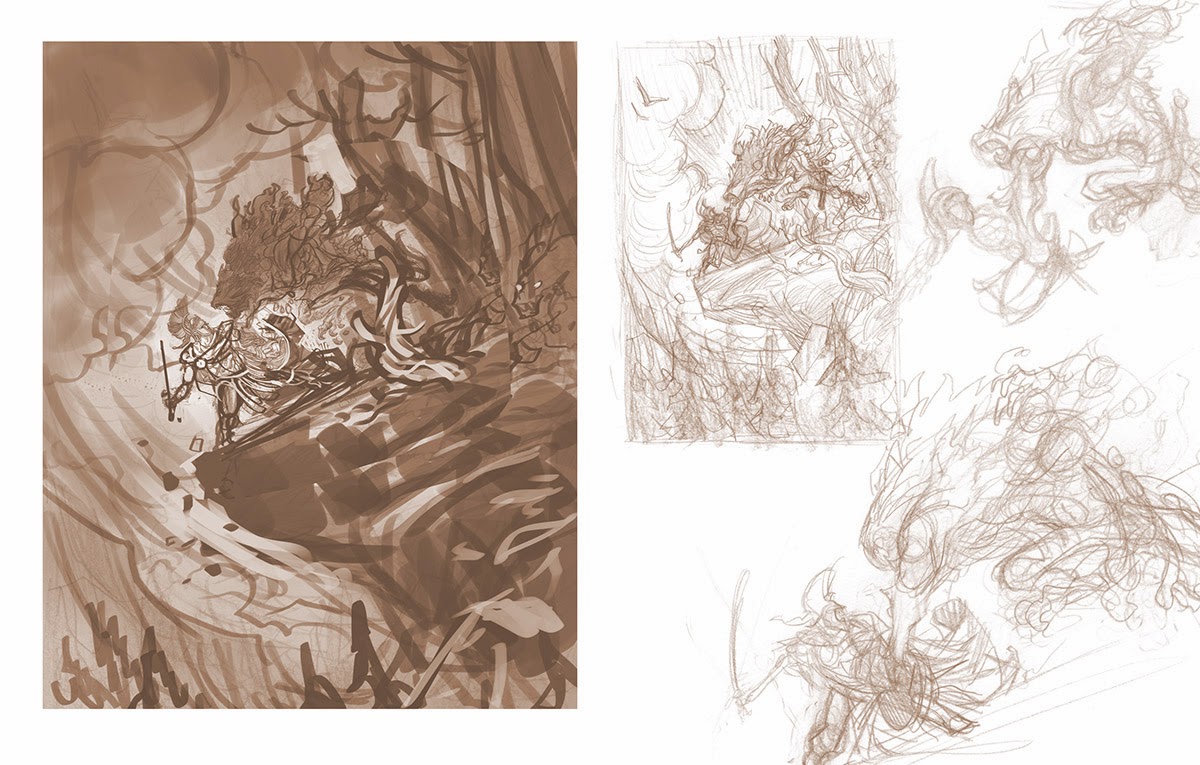 I hate to leave projects behind, but it happens every now and then.  I think it is really good to have a store of unfinished work to go back to.  That way you are never bored. There is always something you could be working on; something more you could be exploring. 
This little study of a Noldor elf and a werewolf is at the top of my little list of paintings to get back to when the time allows.