by Donato
The Hobbit: Expulsion    2001  Oil on Panel 
A major exhibition of my paintings, the largest ever held, will open this November 16th at the Huntsville Museum of Art in Alabama and run through January 19, 2014.  From Middle Earth to Outer Space and Beyond will be comprised of sixty-one works of art, ranging from my epic Gold Medal winning cover of Spectrum 13, Prometheus, to the emotional Hobbit: Explusion created for the graphic novel cover adaptation of J.R.R. Tolkien's story.  Drawings, preparatory studies, and oil paintings will be shown and illuminate the creative process on projects from the US Postal Service Stamps to book covers for The Name of The Wind to personal projects like Search for Mother.
Construct of Time 1993 Oil on Panel
I cannot express how excited I am by this exhibition as it will showcase aspects of my career in a fulfilling and thorough manner, featuring major works from various stages of my development as an artist.  The collection will be devoted to four themes: Middle-Earth, Mythological Realism, Science Fiction, and Space/Astronauts, with a room set aside for each.  Many of the works on display have not left our family collection for exhibition in years while some have never left the studio!  It will be thrilling to see a large body of work under a single roof, as the last such gathering occurred at the Palazzo Ducale in Lucca, Italy for the occasion of Lucca Comics and Games back in 2009, hosting 40 paintings.  This show promises to be even more impressive with most of the art in a larger scale format from my recent oil paintings.
For those of you in the area, or who wish to make a trip, I will be on hand next weekend at the Museum for the opening reception held Sunday, November 17th from 2-4pm.  Come out, take in some art, and say hello!
Psychohistorical Crisis    1999    Oil on Panel
Huntsville, Alabama has a long history with space science and is the home of the research and development of the Redstone Rocket, from which the United States' space program was built upon.  The area around Huntsville plays host to NASA's Marshall Space Flight Center and the United States Army Aviation and Missile Command at Redstone Arsenal, amongst other science research facilities.  With so many scientists walking within the crowds, my work with science fiction illustration to recent images of astronauts should find a very warm welcome in this community.
My only regret is that we could not include many more works which reside in private collections around the world.   Over the years I have shown my passionate visions to collectors and they have supported me generously with purchasing nearly all my major paintings.   Someday I hope to bring those together, but that is another show!  For now, I am happy to provide you with some sneak peeks with what will hang for a short but bright moment in Huntsville.
Lastly, to celebrate the occasion of this exhibit, I have created a work specifically for Huntsville, Awakening.  Recalling my summers as a young child in Vermont, I will never forget laying about in grassy lawns, watching for satellites to pass over head and dreaming of what it would be like to voyage among the stars and walk on undiscovered worlds.
Enjoy you dreamers!
November 16, 2013 – January 19, 2014
opening reception Sunday, November 17th,  2-4pm
Huntsville Museum of Art
300 Church Street S
Huntsville, AL  35801
256-535-4350
Awakening      32″ x 42″        Oil on Panel       2013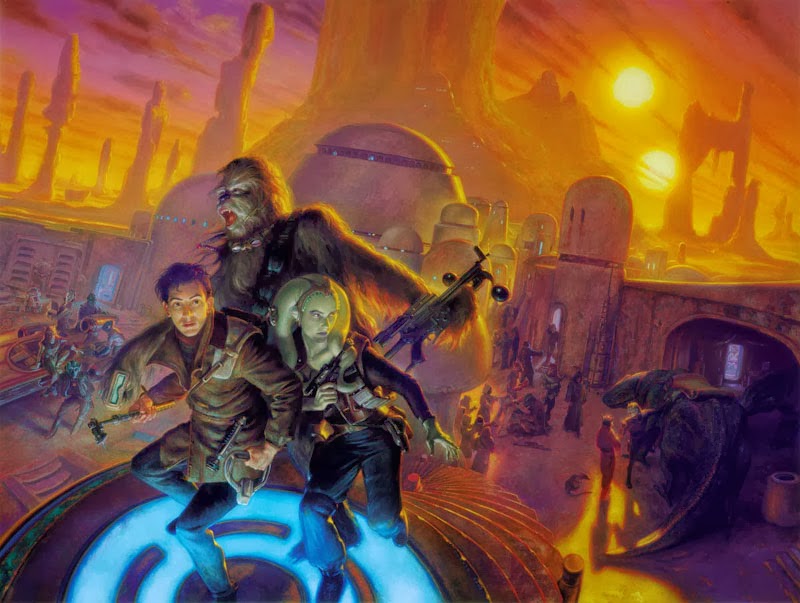 Star Wars Galaxies      2003       45″ x 33″    Oil on Panel
Prometheus    2005    95″x75″  Oil on Panel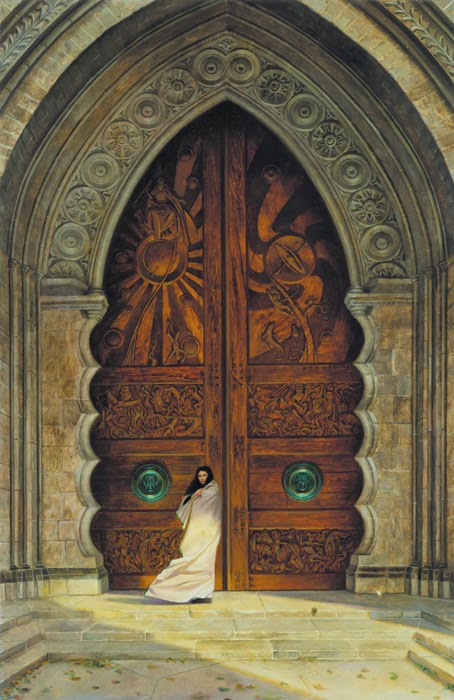 The Doors of Obernewtyn     1999    15″ x 27″   Oil on Panel
Joan of Arc    2011   24″ x 42″   Oil on Panel
Roman Legionnaires    2012   48″ x 20″  Oil on Panel    Private collection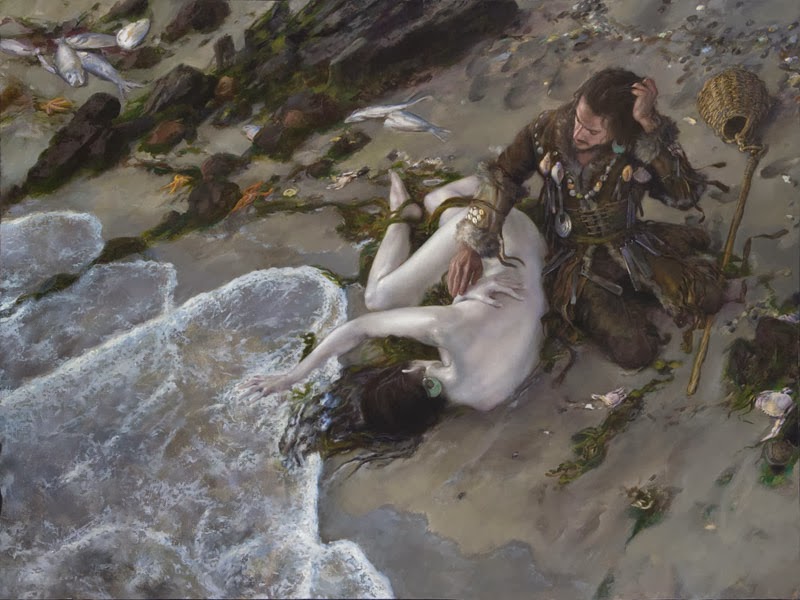 Shaman's Loss   2009   48″ x 36″  Oil on Panel   private collection
Farseekers   2000   26″ x 26″     Oil on Panel
The Taming of Smeagol    2010   36″ x 48″   Oil on Panel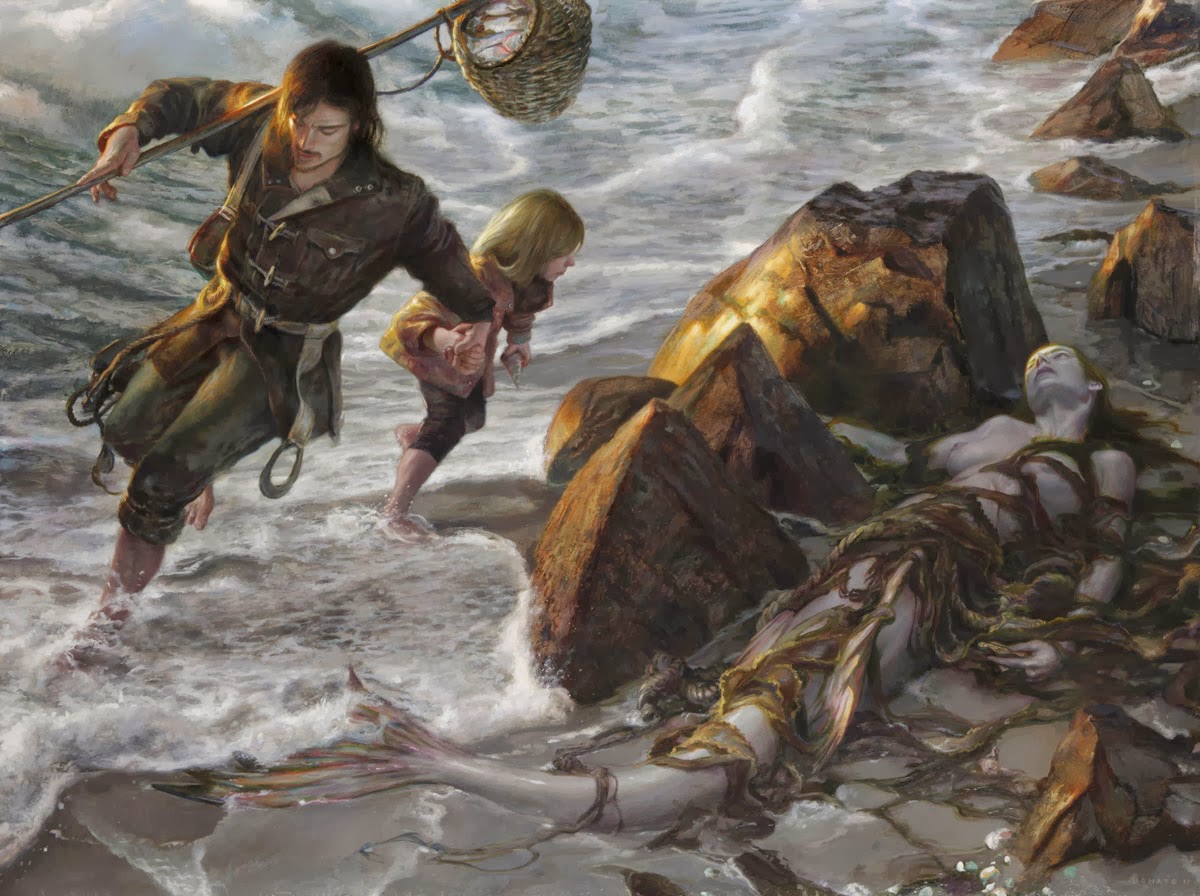 Search for Mother    2012   48″ x 36″   Oil on Panel
Beleg – Tracking Orcs   2011   11″ x 14″  Pencil and Chalk on Paper
Mercury : The Messenger    2007   36″ x 48″   Oil on panel