Yesterday, we finished shipping out all the Limited Edition copies of "
Sketchbook 2014: Dwarves, Dragons & Other Miscreants
"! As is my yearly tradition, today I am doing a wrap-up post to show some of the sketches that came about during Annie and I's 4-day sketchathon.   
True to the book's title, there were a great many dragons…
…but we also had our fair share of knights, ents, fairies and wizards to round out the mix. 
 And of course there was a great deal of miscreant trolls, orcs, goblins and other assorted ne're-do-wells.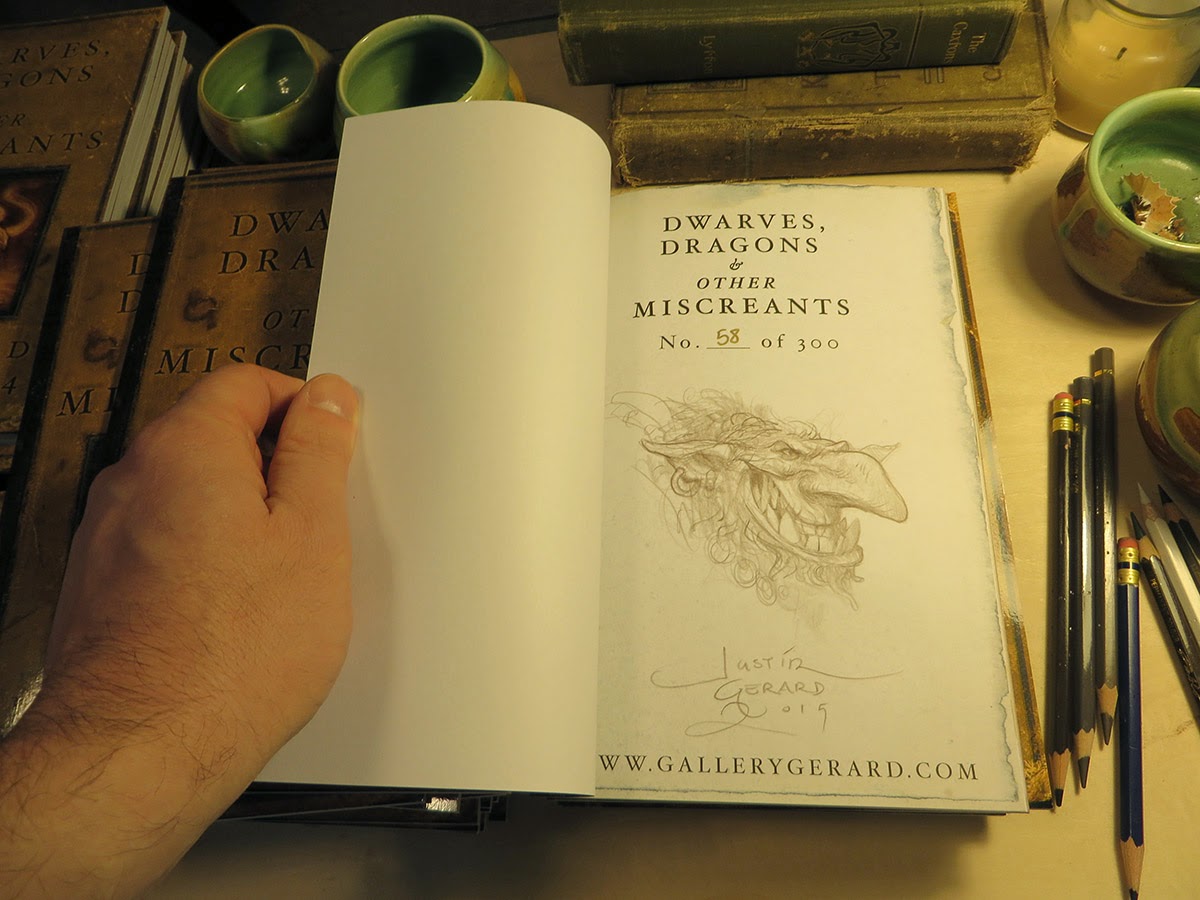 We were really pleased with the production this time around. The colors reproduced really well and the printing went really smoothly.  Thank you to everyone who ordered and I hope you enjoy them!
Lastly: We sold out of the limited editions on day one, but we still have a number of standard edition copies left! To see more check them out on our store.  
Last Lastly: To see some of Annie's original drawings from her 2014 sketchbook, "Daughters of Oceanus," visit her blog post here!