It has been a while since I have posted some of my illustrations for Magic: the Gathering.  The most recent set, Origins, is being spoiled currently.  Each day a few new cards and artwork are released until the entire set is revealed.
I had the chance to four images for this set.  I will include some of the rough sketches as well.
Valeron Wardens
Three pilgrims make their way to the great Obelisk of Bant.  I don't paint a lot of landscapes.  I need to paint more.  Both for proficiency and enjoyment.  I love creating spaces to explore.  I want to walk down this path and stand in front of the obelisk, feel the sun on my face and watch the clouds float by.  I love my job.
As you will see below, I made some major changes between the sketch stage and the final to the poses, especially the one in the foreground.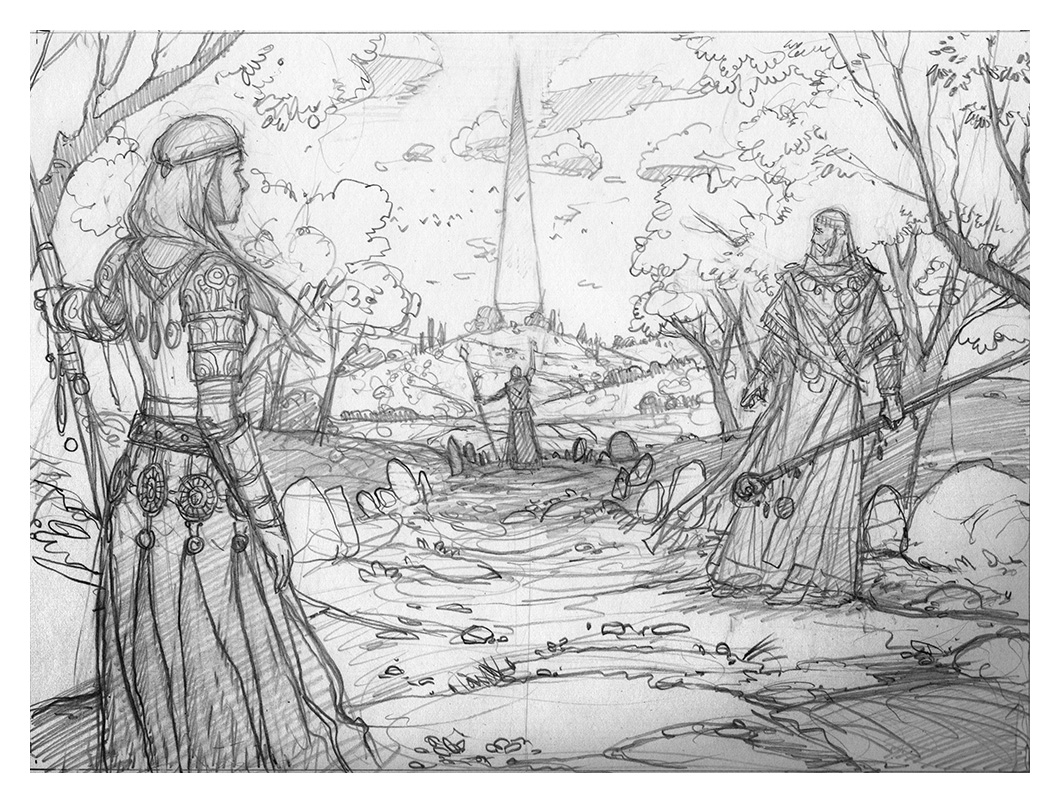 Enshrouding Mist
In this card, the woman has cast a spell that causes her opponents weapons to pass harmlessly through her body.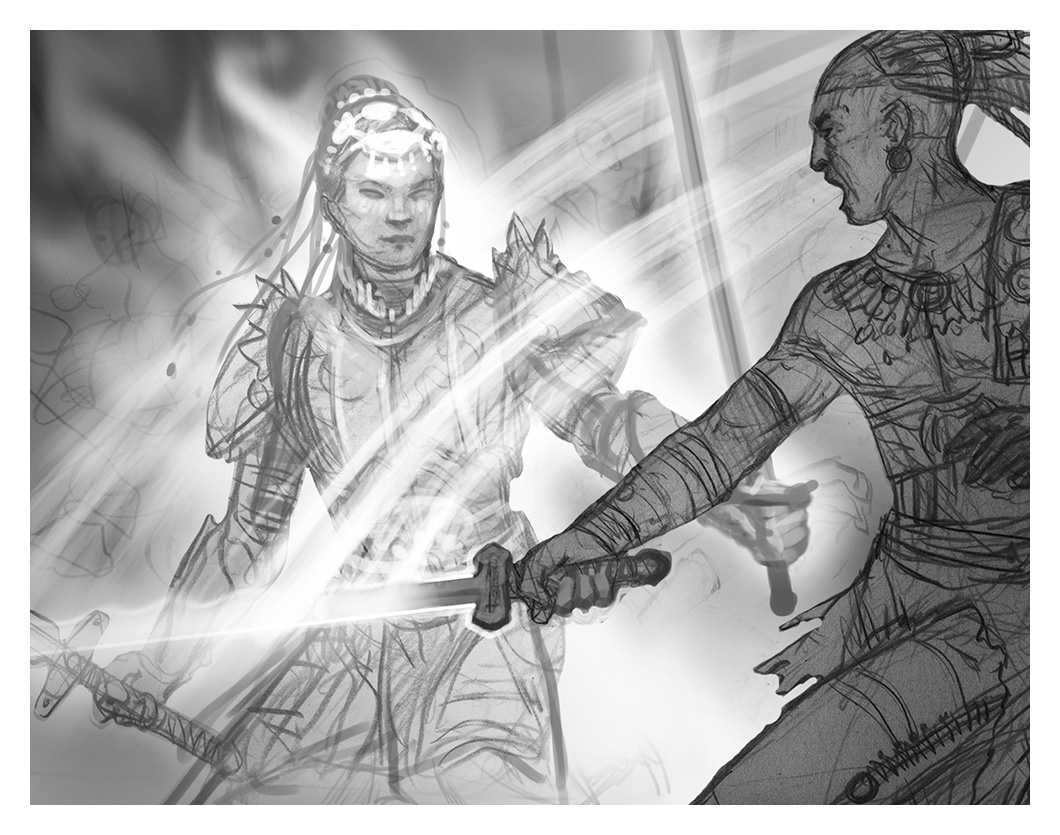 Conclave Naturalists
Two Dryads enter the battlefield and wipe away an enchantment.  They stand in the middle of a temple grove, drawing strength from the trees and plants around them.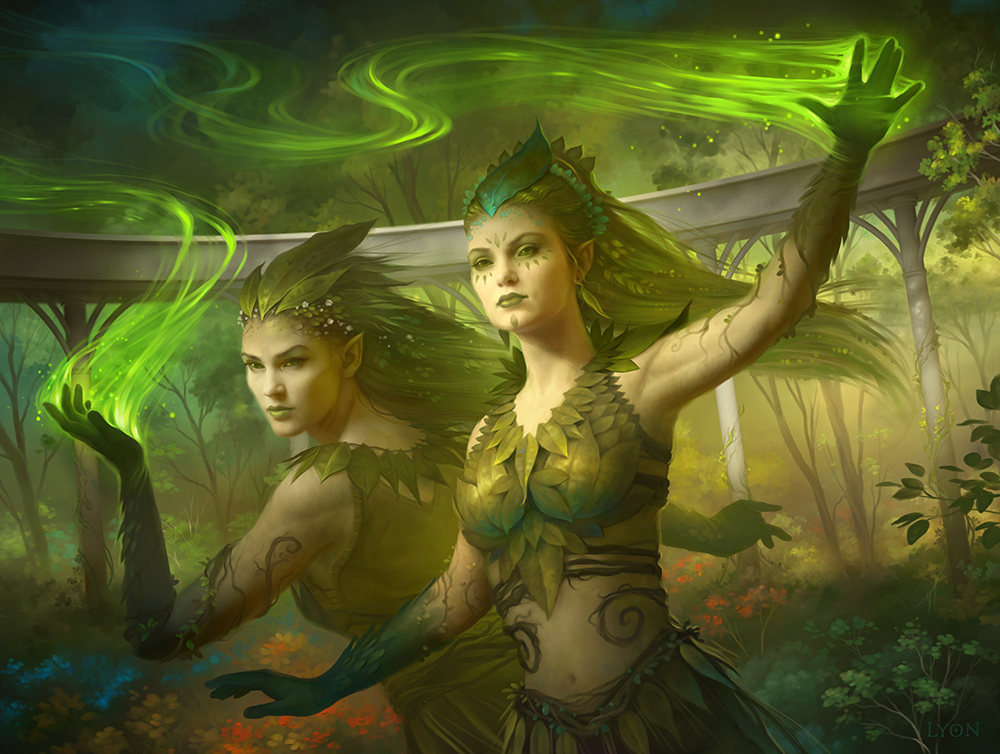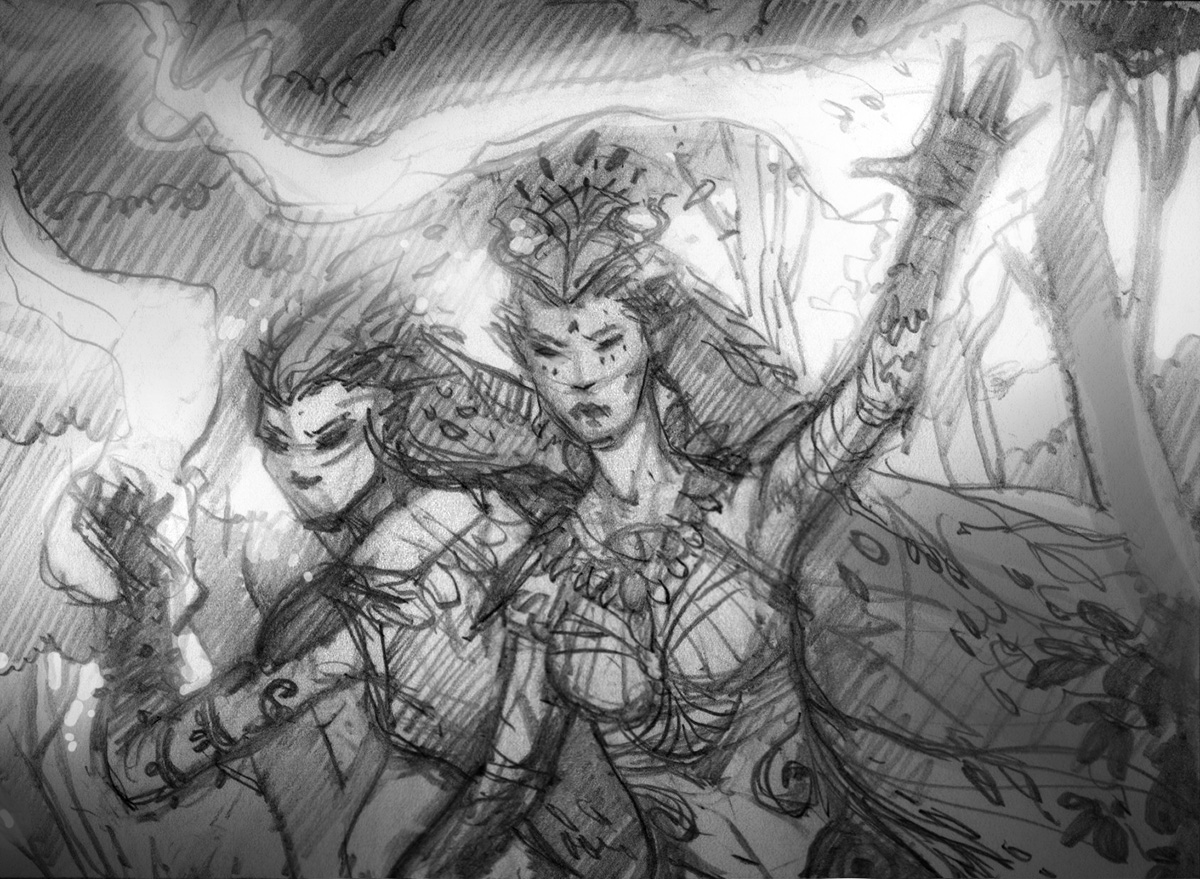 Conclave Naturalists promotional version
This take on the same card is going to be used for promotional purposes.
From the launch site: "The weekend of August 8–9, 2015, stores all around the world will be holding Magic Origins Game Day. Just for participating, you can receive this full art Conclave Naturalists."
And this is how it will look on the card.  Go to your local gaming store and participate in the launch August 8th and 9th and you can get a copy of the promo card below!
Thanks for giving this post a read!