This is one of those months when the head is down, feverishly working away on new commissions and trying to finish them before the holidays get the best of my studio hours.  Below are a few progress and detail shots of the new Middle-earth work as well as a few samples of recent drawings.
I'll be honest, I had no idea what colors or color theme I would be using before I began the initial acrylic lay in on this painting.  In part this is why I create such detailed preliminary drawings, so I can freely and liberally experiment with color concepts without fear of destroying my compositions.  The strength of the underdrawing will always be there to save me in the end regardless of what mess happens in transparent washes on top.
Once the idea of a warm, yellowish-green light evolved from those washes within this image, I then turned to oil paint to lay on the heavy opacity and get to work modeling and rendering up the forms and their volumes in the light of Gandalf's staff.
My post today is short.  Middle-earth is calling, and I yearn to walk with the Fellowship through the splendor of the mines of Moria…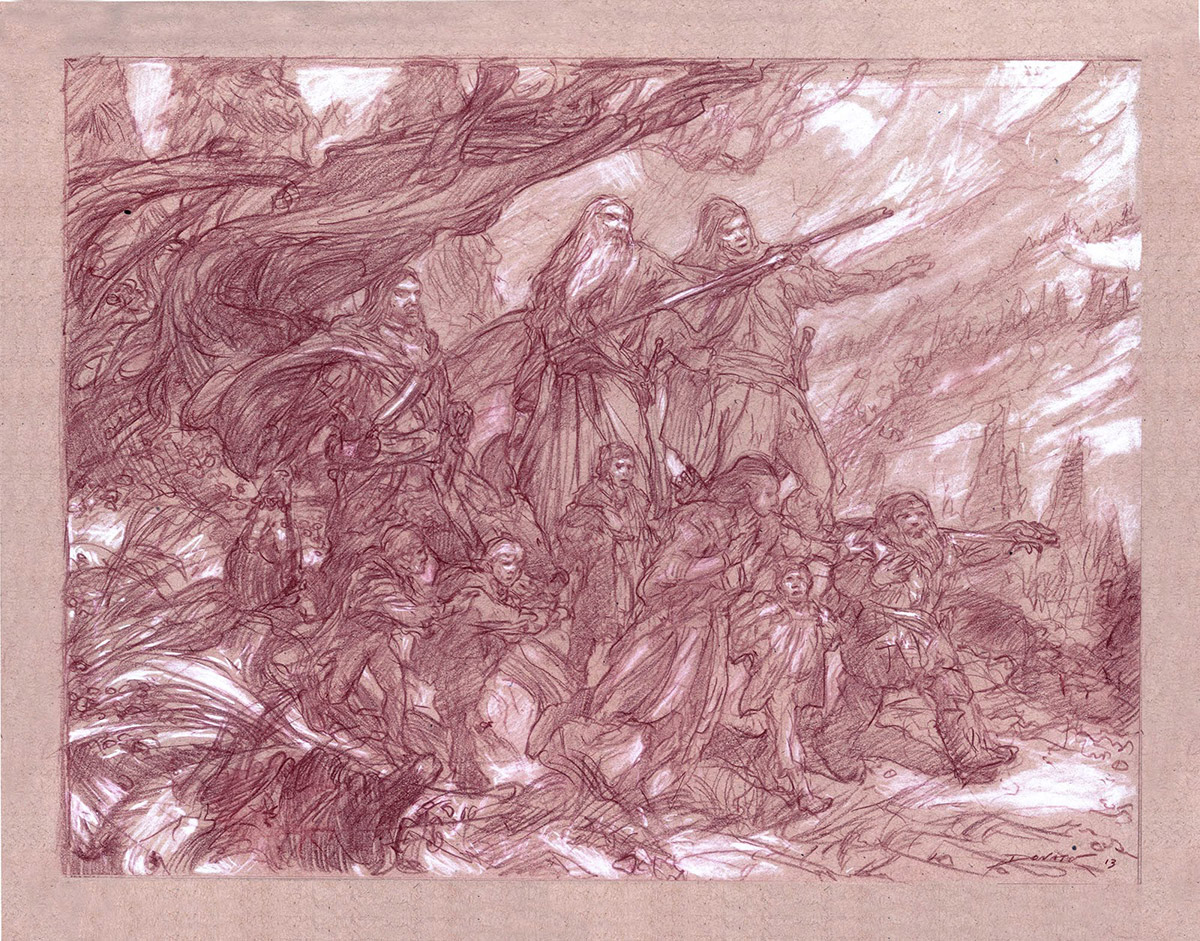 The Fellowship   – Rough Concept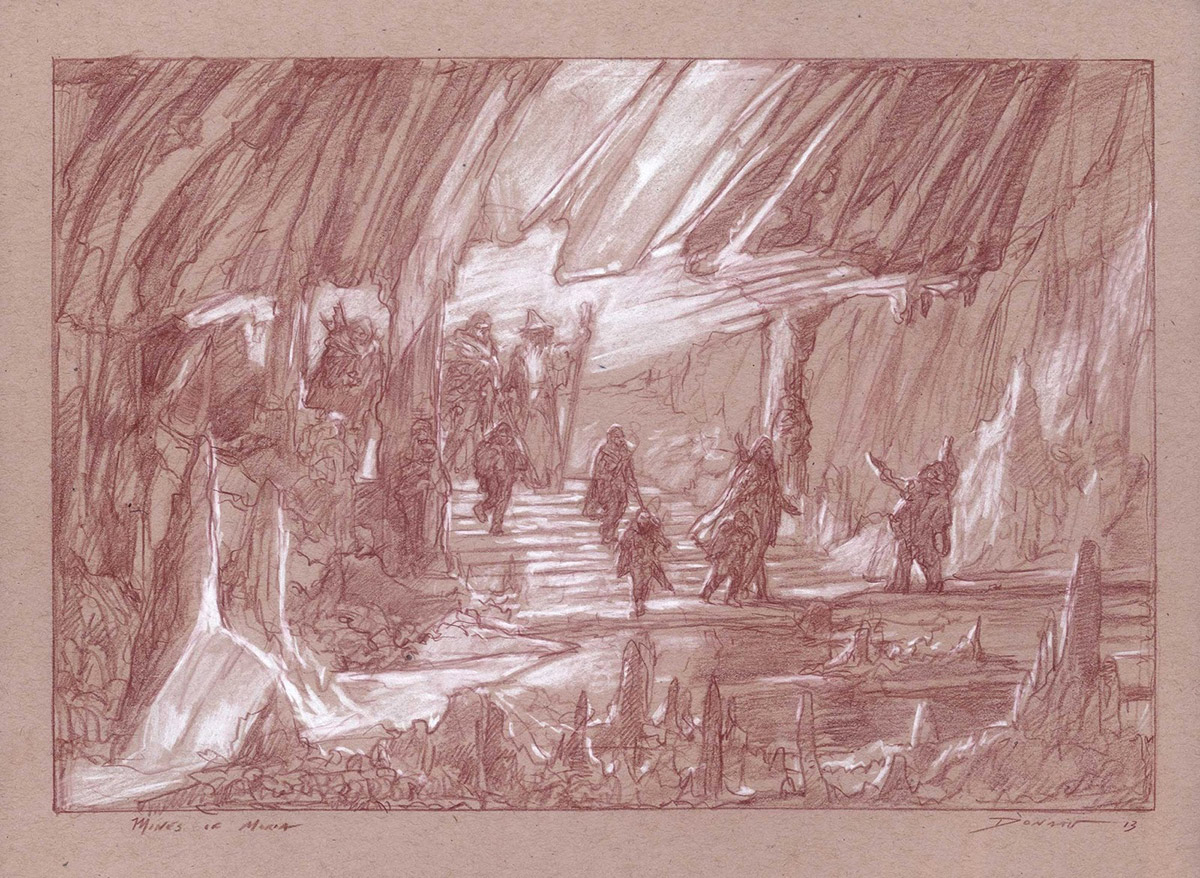 The Fellowship of the Ring In Moria – Rough Concept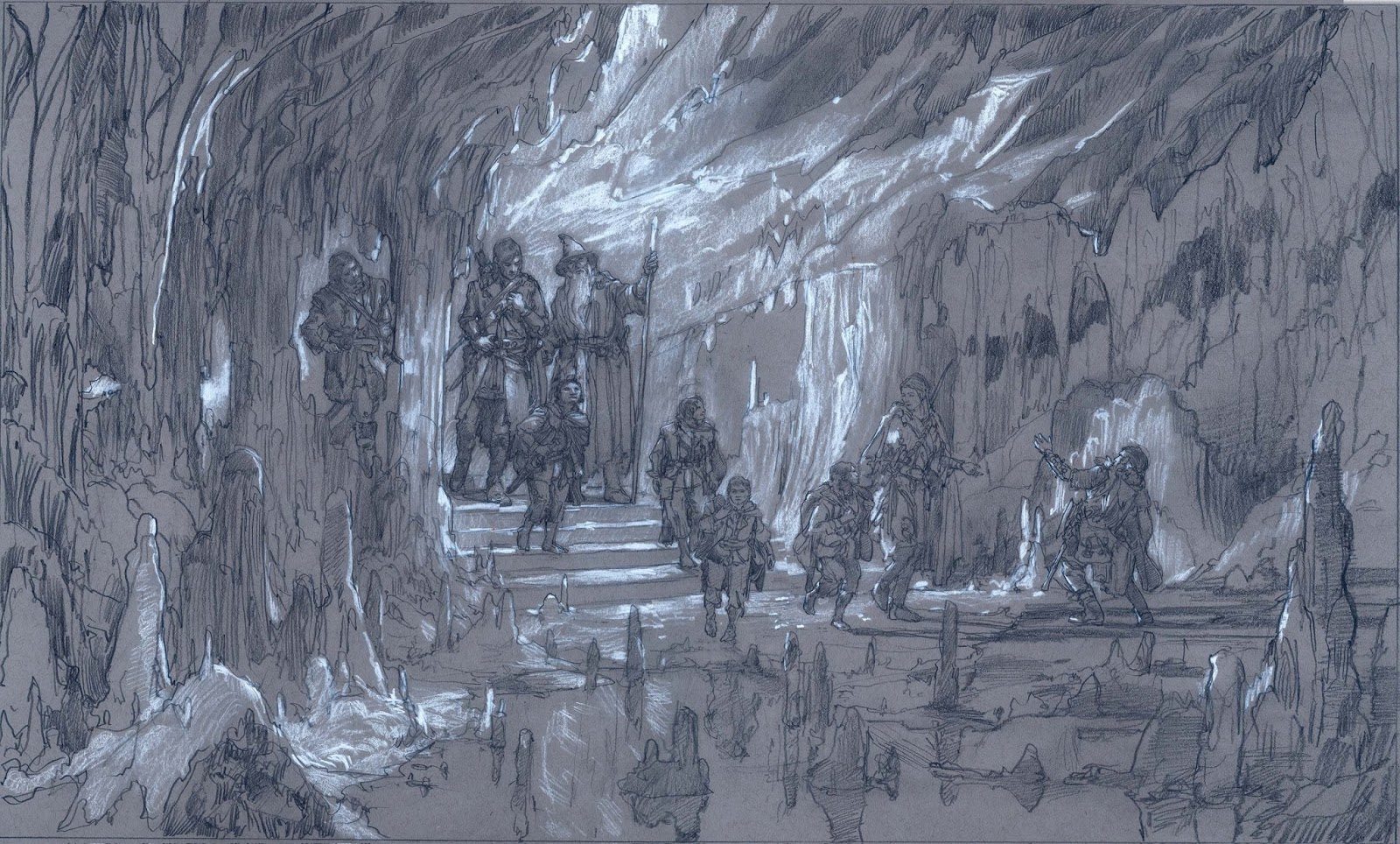 The Fellowship of the Ring In Moria  –  Preliminary Drawing       24″ x 18″
The Fellowship of the Ring In Moria  – Beginning Stage     
The Fellowship of the Ring In Moria – Progress Stage    78″ x 44″, Oil on Panel   
The Fellowship of the Ring In Moria – Detail    78″ x 44″, Oil on Panel