– by Donato Giancola
The concept artist and illustrator John Howe recently opened an exhibition of his latest, personal works in Paris at the Arludik Gallery, May 11 – July 8, 2017
www.arludik.com/
These new show includes dozens of pencil drawings and a handful of watercolors executed in Howe's luminous technique.  His drawings seem carved from mists and ethereal wisps, so delicate is his touch and control of value to describe form and mood.  Pasted below are a few selections from the show, while the rest may been seen on the Arludik website.
For some of you who may not be familiar with Howe's work, check out his extensive website portfolio and intense writings in his blog/news on the nature of art and creativity.  You will not be disappointed!
http://www.john-howe.com/blog/
Enjoy!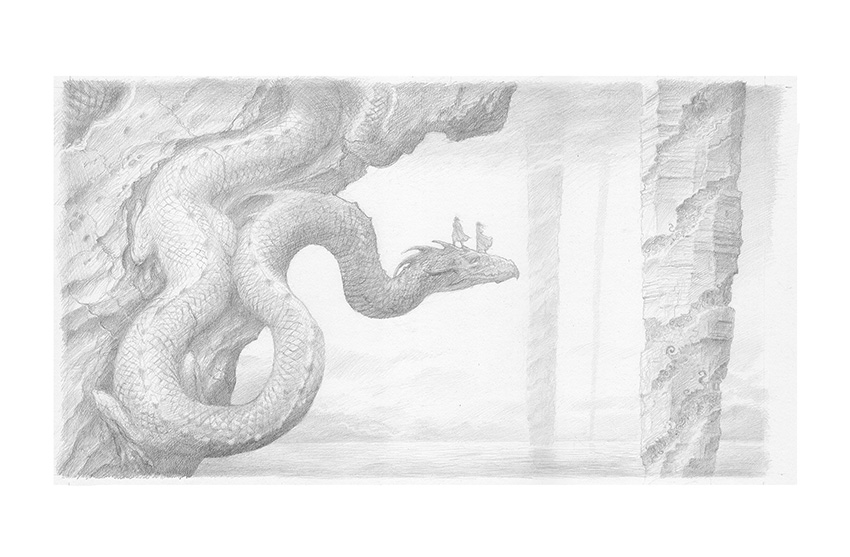 Llora's Quest III

    John Howe  

65x40cm
The Isle     John Howe  

65x40cm
John Howe
Wanderer     John Howe  

65x40cm