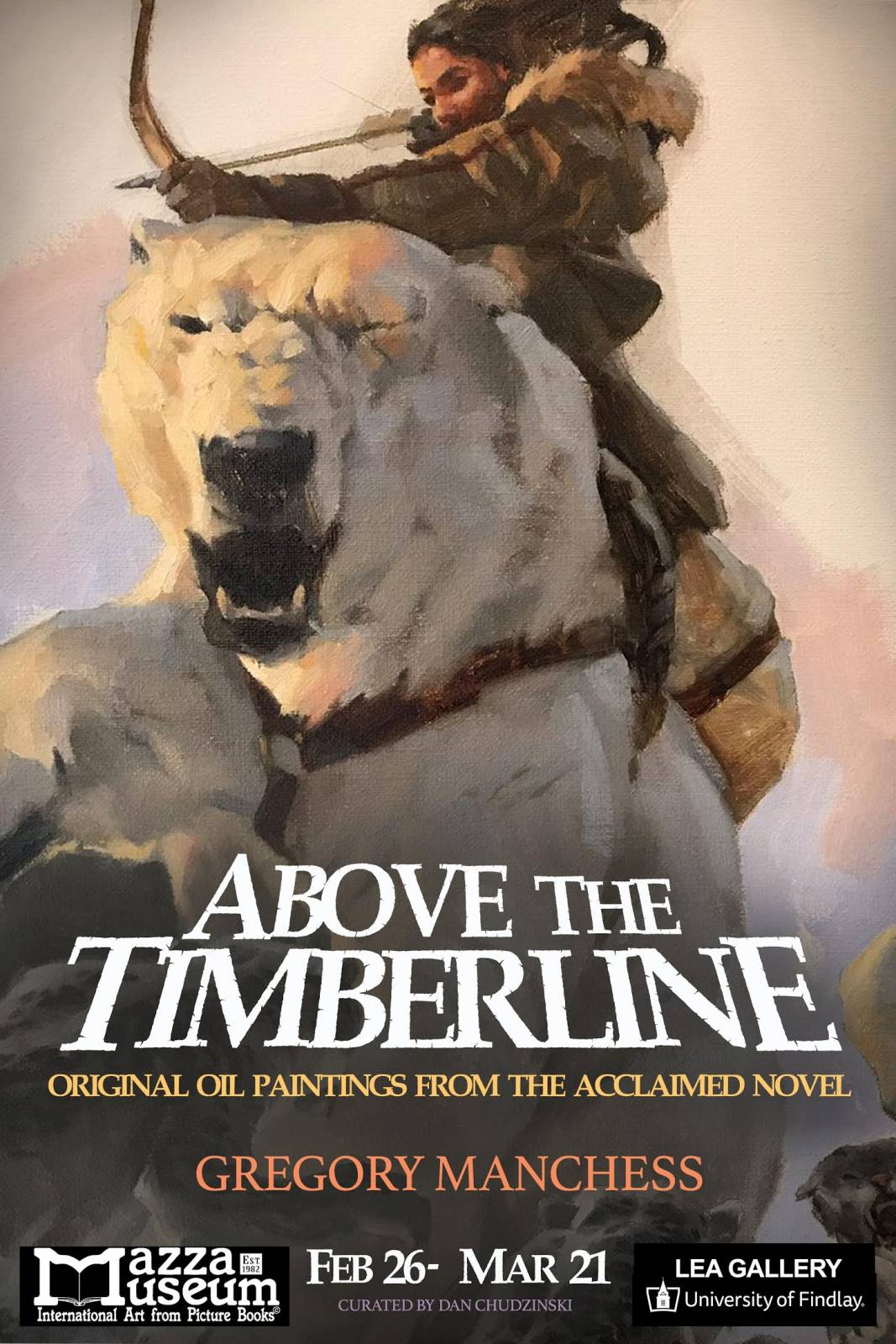 Twenty-five original oil paintings from my novel, Above the Timberline, will be on display in the Lea Gallery at the University of Findlay, home to the Mazza Museum of International Art from Picture Books. The Museum, started in 1982, has the world's first and largest collection of original art from picture books.
Museum director, Daniel Chudzinski:
"The Above the Timberline exhibition is a master class in illustration. With brushstrokes as fierce and compelling as the narrative they portray, Manchess transports his viewers into an icy realm that will challenge their imaginations and command their attention.
From the first sparks of inspiration, seen in his preliminary sketches, to the exquisitely rendered final oil paintings, you will have the rare opportunity to witness the process that brought forth an astounding artistic achievement. The finished book provides a glimpse into a talent cultivated throughout a career of creative excellence."
What a beautiful space and an amazing collection of original art from about 100 years of children's books! I'm honored to have my work displayed there.
This exhibition runs from February 26th to March 21st and includes additional preliminary thumbnails and sketches to the show at the Society of Illustrators in NYC in Autumn of 2017. I'll be doing a demonstration painting and signing books on March 15th, from 6:30 to 9:00 pm EST!
"Come for the art, stay for the story. Lose yourself in an exhibition that will transport visitors into a world beyond their dreams, across their imaginations, and Above the Timberline." —Dan Chudzinski