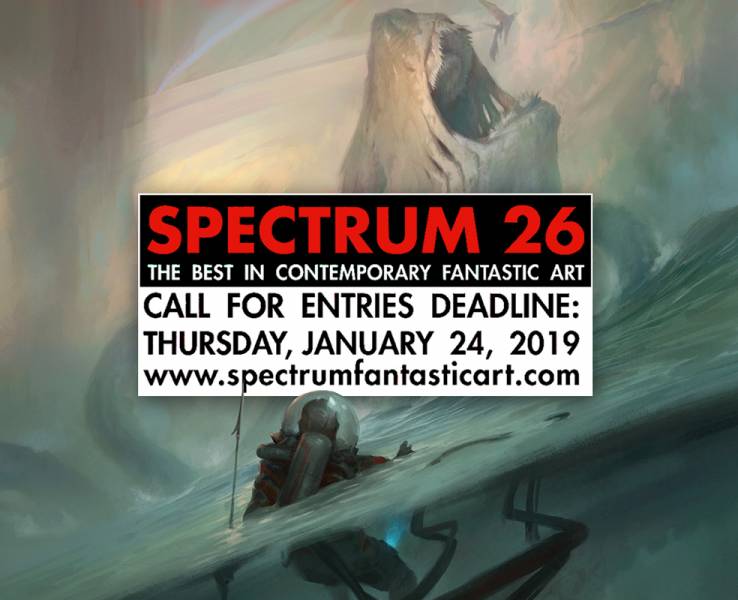 A reminder that the deadline to submit to the Spectrum 26: The Best in Contemporary Fantastic Art is JANUARY 24TH.
That's just 8 days away!
So get your butt in gear! Get your favorite pieces polished up, finished up that painting that's on your easel right now (you know, the one that's the best thing you ever painted) and SUBMIT!
Everything you need to know about submitting can be found right here: http://spectrumfantasticart.com/entryinfo.php