In case you missed it, back in June we made the following announcement:
---
John Fleskes, the current Director of the Spectrum Fantastic Art competition and editor of the resulting book, has announced he will be stepping down from both positions following the publication of Spectrum #27 in October, 2020. Spectrum Fantastic Art founders Cathy Fenner and Arnie Fenner will return immediately as Directors and as editors with the 28th annual competition.
"Spectrum is an extremely time-consuming, labor-intensive project" says Cathy Fenner, "and John has many books for his Flesk Publications line that he is very passionate about but has been unable to pursue because of the energy and focus Spectrum demands. He also has some deeply personal projects outside of publishing that he needs time and attention to bring to fruition—and there are only so many hours in the day. Arnie and I greatly appreciate all of the excellent work John and his staff have put into Spectrum, SFAL, and the fantastic art community for the past seven-plus years and sincerely wish him the best of luck with all of his future endeavors."
"It has been an absolute joy to be a part of Spectrum," shares John. "I still have the same enthusiasm and care for Spectrum and the art community that I have always had. Both Arnie and Cathy Fenner have been wonderful to work with as mentors and friends. I can't thank them enough for their trust in me and for their support over the years. I consider myself very fortunate to have had this experience. Being able to work with so many creative and amazing people is something that I will forever be grateful for. I'll continue to be very active in the art world as I focus on a new line of books that I am eager to publish and I'll be setting the foundation for a new vision that is close to my heart."
John's final volume, Spectrum #27 (as well as all previous in-print volumes), will be available through Flesk Publications and to the book trade via distributor Publishers Group West as usual. Further announcements regarding the new Spectrum advisory board, additions to the Spectrum staff, the poster artist and jurors for #28 will be made at a future date.
Spectrum: The Best in Contemporary Fantastic Art was founded by Cathy and Arnie Fenner in 1994 and is the renowned international symbol of excellence for the field of fantastic art. John Fleskes became Director/Editor/Publisher of the series in 2013.
---
So, as promised, it's Cathy's and my pleasure today to present in alphabetical order our new Spectrum Advisory board!
Thomas Blackshear II. Thomas is an award-winning illustrator, educator, sculptor, and creator of the Ebony Visions line of collectible figurines and prints. In 2020 he was inducted into the Society of Illustrators Hall of Fame.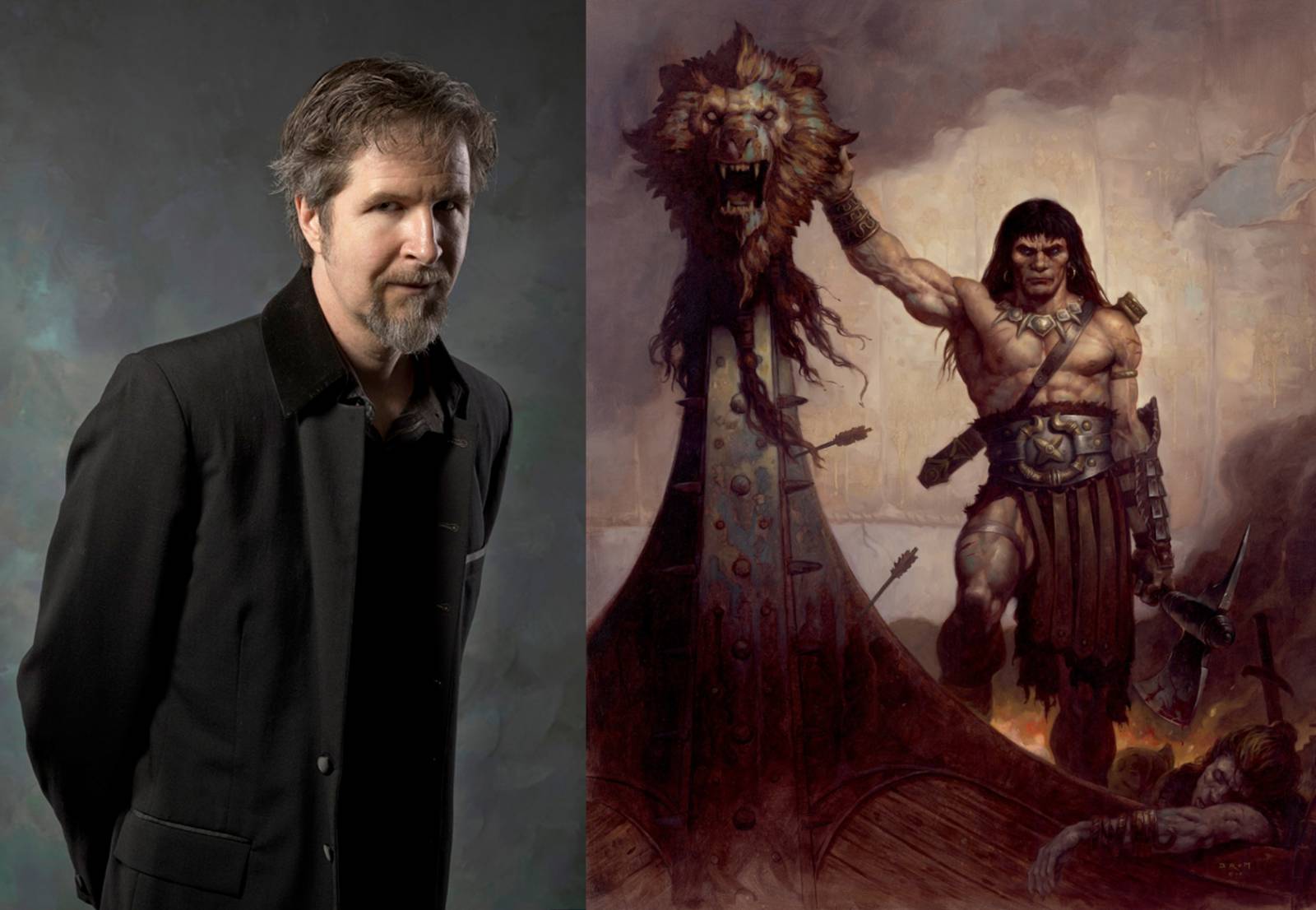 Gerald Brom. Brom is an award-winning illustrator, novelist, film concept artist, and game designer. He was named Spectrum Grand Master in 2013. Photo by Greg Preston
Dan dos Santos. Dan is an award-winning illustrator, educator, gallery artist, and, of course, the founder of Muddy Colors. Photo by Greg Preston
Iain McCaig. Iain is a world-renowned illustrator, educator, and film concept artist. He was named Spectrum Grand Master in 2014. Photo by Greg Preston
Karla Ortiz. Karla is an award-winning illustrator, gallery painter, educator, speaker, and film concept artist. Photo by Greg Preston
Lauren Panepinto. Lauren is the indefatigable Creative Director of Orbit Books as well co-founder of Drawn & Drafted, Dear AD, and Every Day Original. Photo by Allan Amato
Cynthia Sheppard. Cynthia is an award-winning illustrator, educator, and a Senior Art Director for Wizards of the Coast. Photo by Greg Preston
Talk about a Dream Team!
And what exactly does the Spectrum Advisory Board do? Well, they have two primary jobs: the first is to nominate, debate, and ultimately select each year's Grand Master honoree. (I wrote about the criteria for the Grand Master Award in a previous Muddy Colors post for anyone that's curious.) It's a big responsibility, for sure, but the Board's second job is even more difficult and crucial:
Job #2 is to help us not be stupid.
Cathy and I started Spectrum because of a sincere love for fantastic art in whatever guise it takes and a desire to help creators receive the recognition and respect we felt they deserved. Spectrum quickly became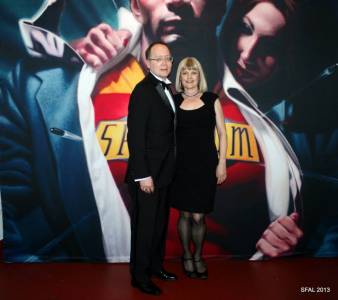 a welcoming home, a community, and a family, for all artists regardless of gender, race, religion, nationality, politics, or ethnicity, a celebration of diversity and imagination. Though we're moving a little slower and our energy isn't what it once was, that love and that purpose are as strong in us today as they were when we first began 27 years ago. But time and technology march on and nothing survives in a vacuum: with so many changes and challenges, with so many societal minefields to traverse, we count on our Advisory Board to help us avoid the avoidable mistakes (as best anyone can) and better serve the community as a whole. With the effects the pandemic is having—and almost certainly will continue to have in the foreseeable future—we will be looking to the Board for their collective intelligence and insights in helping Spectrum remain vibrant and relevant while keeping us from stumbling over our own feet. Thanks Thomas, Brom, Dan, Iain, Karla, Lauren, and Cynthia! We promise to not embarrass you. Too much.