Yes I know normally this spotlight is here to highlight some new or not yet full established artist of the now, and Kandinsky shows up in your art history classes…. overpaid road? Not at all thanks to a recent visit to the Kandinsky retrospective at the Guggenheim in NYC. It's been over long since I had gone to the Guggenheim, and this was the first with my oldest, Emmett, who recently moved down to Crown Heights to build his career in music. To my lifelong regret I missed the Vilma af Klimt show there, so kudos if you managed to catch that. But while I came to the Gugg more for the experience of the place, perfectly happy to see Kandinsky's work in person en masse- (having only caught the few pieces here and there)… but I was entirely blown back by the show in ways I never imagined.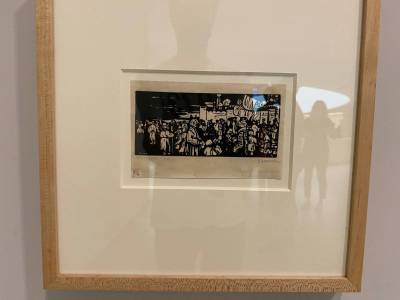 His roots in reflecting the movements and furies of Jazz and the chronological progression of his formalism, and evolution into his own distinct fully formed abstractions and designs. I love the Guggenheim for it's design so much, Wright's detail obsessed sculpture-for-the-human-form approach to architecture in particular, and the way by which you are intended to see the exhibits- top floor down. It just sings for this show.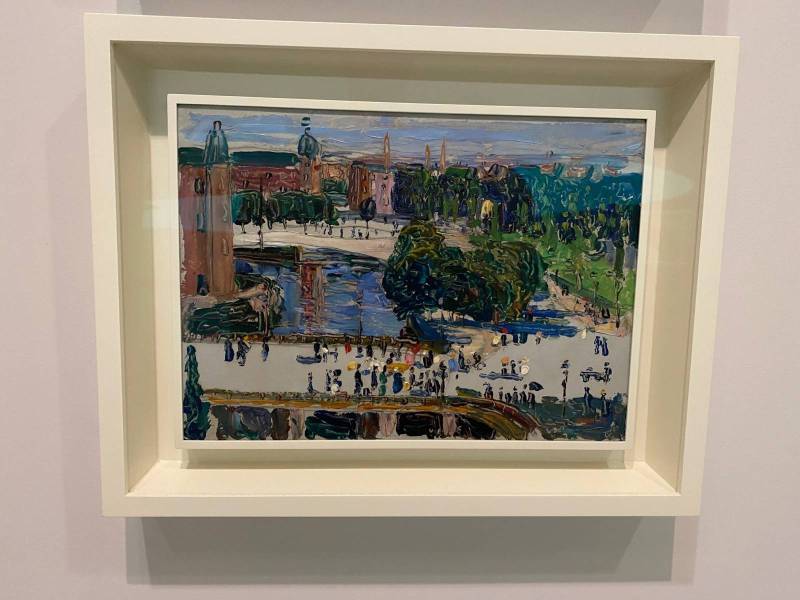 The slight divergence off to Eva Hesse's work in the anteroom was also terrific, but I'm trying to push back on my ADD issues in this and remain on task. Kandinsky dammit. Kandinsky.
Perhaps as an inadvertent disdain for the unforgiving railroad tracks of Greenbergian formalism, Kandisnksy seems both clearly aware of the canon of that movement, and acknowledges it in some ways, but like the good artist he is, he scavenges what is personally useful from it for his own ends, and like a great artist, elevates it into a wholly unique language.
The works that played me the most were the specific music tangence's, some even after a particular Art Blakey sound or a wile Thelonius Monk explosion, the swing and pull and rhythm is all there on the canvas like an artifact of music made tangible.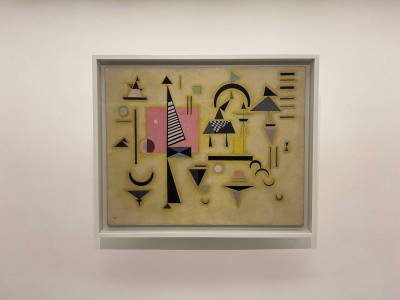 The whole exhibit it an absolute must see if you can, and no small escape from the Satan's breath of heat NYC seems steeped in this summer. If you're in town, make a stop in and check it out for yourself. Like every great exhibit, I left in a near panic to get back home and get to work myself.