What to share?! I have a little bit of everything right now. Life has been hectic and busy and amazing. I had a solo show, surgery (doing great!), one kid moved to Austin, one moved into the basement, one is getting married and I am trying to keep all the different fun endeavors all moving and progressing. I love it! Phew! Good thing my wife is on top of everything because I am a terrible multi-tasker. Ha!
I thought I would do a big blast and share a bunch of it!
First up is a new print I've been working on. I am trying a timed release to determine the edition size and it actually ends tomorrow, July 3rd. I'm excited about these because of the tech involved in making them. They have an iridescent foil and the Enhanced Edition has a textured varnish. Here are some details of the prints:
And the whole print with border. I designed the border to be a graphic extension of the print. If you're interested you can buy it here.
And here is a video that shows what the varnish layer looks like
Paintings
Here is the painting as it appears for Magic: the Gathering. My art director was the wonderful Cynthia Sheppard!
Svyelun of Sea and Sky, 22″x30″ oil painting on linen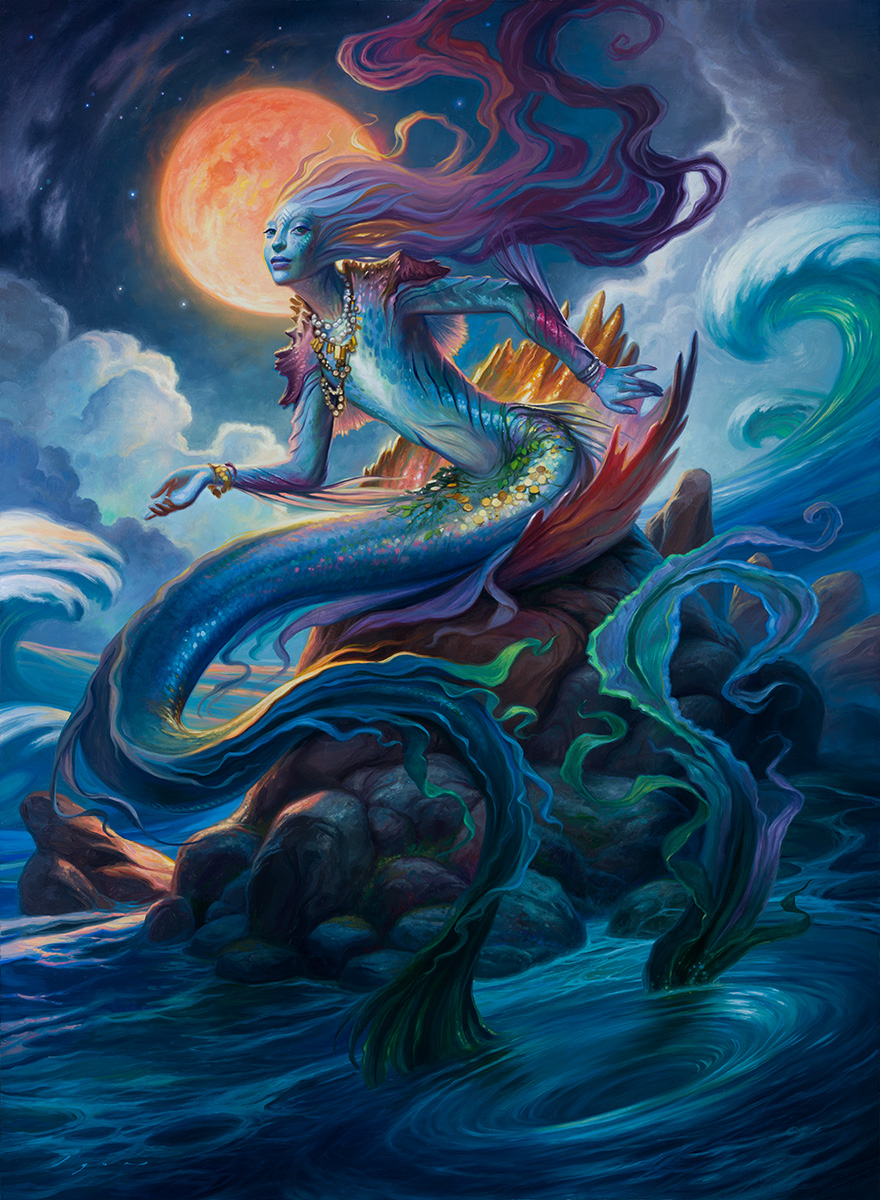 Time-lapse of the painting
Midnight, 24″x36″ oil on panel. This painting and those just after in the post were done for my show at the Haven Gallery. Thank you to Erica Berkowitz for doing an amazing job with my show and the Haven Gallery! It is a wonderful and singular gallery in the kind of art it supports and sells.
A time-lapse video:
Terpsichore, 12″ round oil on wood panel, another painting for my show at the Haven Gallery
Keeper of the White Tree, 14″ round oil on wood panel
Brigid the Exalted One, 7″x14″ oil on linen
I Know Not How it Falls on Me, 8″x16″ oil on linen on aluminum panel
Tutorials: I also made some tutorials to go along with the paintings. You can find them on my Gumroad, Artstation, or on my Patreon page.
Here are links if you're interested. Same for the reference packs below
Patreon – patreon.com/howardlyonart
Gumroad – gumroad.com/howardlyonart
Artstation – artstation.com/howardlyonart/store
Reference Packs… oh man, I have been busy making reference packs! Actually, it doesn't take much more of my time. I realized that when I did a shoot with a model and went to the trouble to set it up that if I kept taking photos I would have a nice little set to share. I think the best part of it all has been seeing all the creations that people have made using them! From studies and sketches to finished works and illustrations.
Okay, here are some of the packs I've created since I last posted about them in August of last year.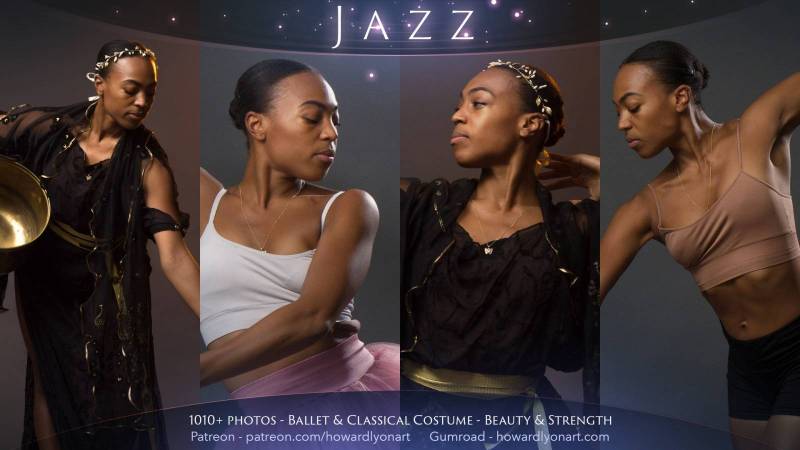 I'm ready for a nap! If you're interested in any of the packs you can use them copyright-free when interpreted into your own work and art. The only restriction is that you can't redistribute or sell the photos themselves.
Thanks for giving the post a read. I know there are lots of links to things for sale, but hopefully, the videos of the process and images make up for it! 🙂
All the best!
Howard