Several great art exhibits have opened—or will open in the coming weeks—and I thought I'd point out a few today.
Above: A pair of C.F. Payne's wonderful paintings followed by a photo of The Man himself.
First up, C.F. Payne, one of the true greats in American Illustration, will have a one-man-show at the Middletown Cultural Art Center in Middletown, Ohio, beginning on Friday, March 3rd. Justifiably famous for his brilliant paintings for everybody from Time to Rolling Stone to Reader's Digest, Chris is also a highly regarded art teacher. During the month of March he will conduct two weekend workshops and present a pair of lectures—and if you've never seen Chris speak you'll definitely want to take advantage of this opportunity. More information can be found at the Middletown Cultural Art Center's website.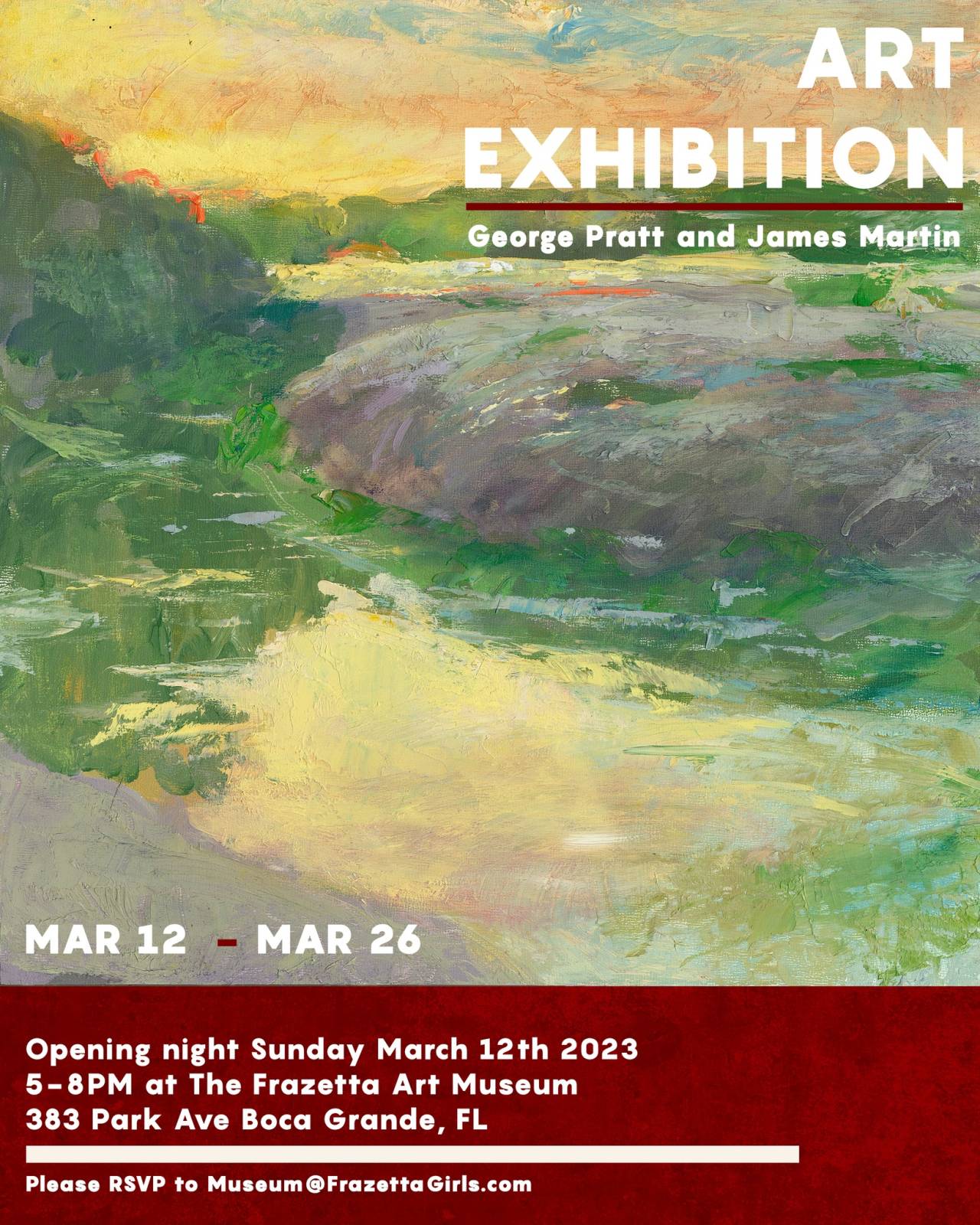 Next, if you're near Sarasota, Florida, the Frazetta Museum on Boca Grande will showcase the work of George Pratt (art shown above and on the title page of this post) and James Martin (art shown below) beginning March 12th. George, of course, is renowned for his comics work for Marvel and DC (including his multiple award-winning graphic novel, Enemy Ace: War Idyll, which has been used as a teaching aid at West Point) and as an esteemed art instructor at the Ringling College of Art and Design. James has worked as an illustrator and as a Background Painter/Visual Development artist for Walt Disney Feature Animation and DreamWorks Animation (among many others); he is also an instructor at Ringling. Originals by Grand Master Frank Frazetta will naturally be on display, too. Attendance will be limited due to the size of the venue so message a visit request to Frazetta Girls to reserve your spot.
Above: James Martin, Holly Frazetta (Frank's daughter), and George Pratt at The Frazetta Art Museum. Below: James, Sara Frazetta (Frank's granddaughter), and George.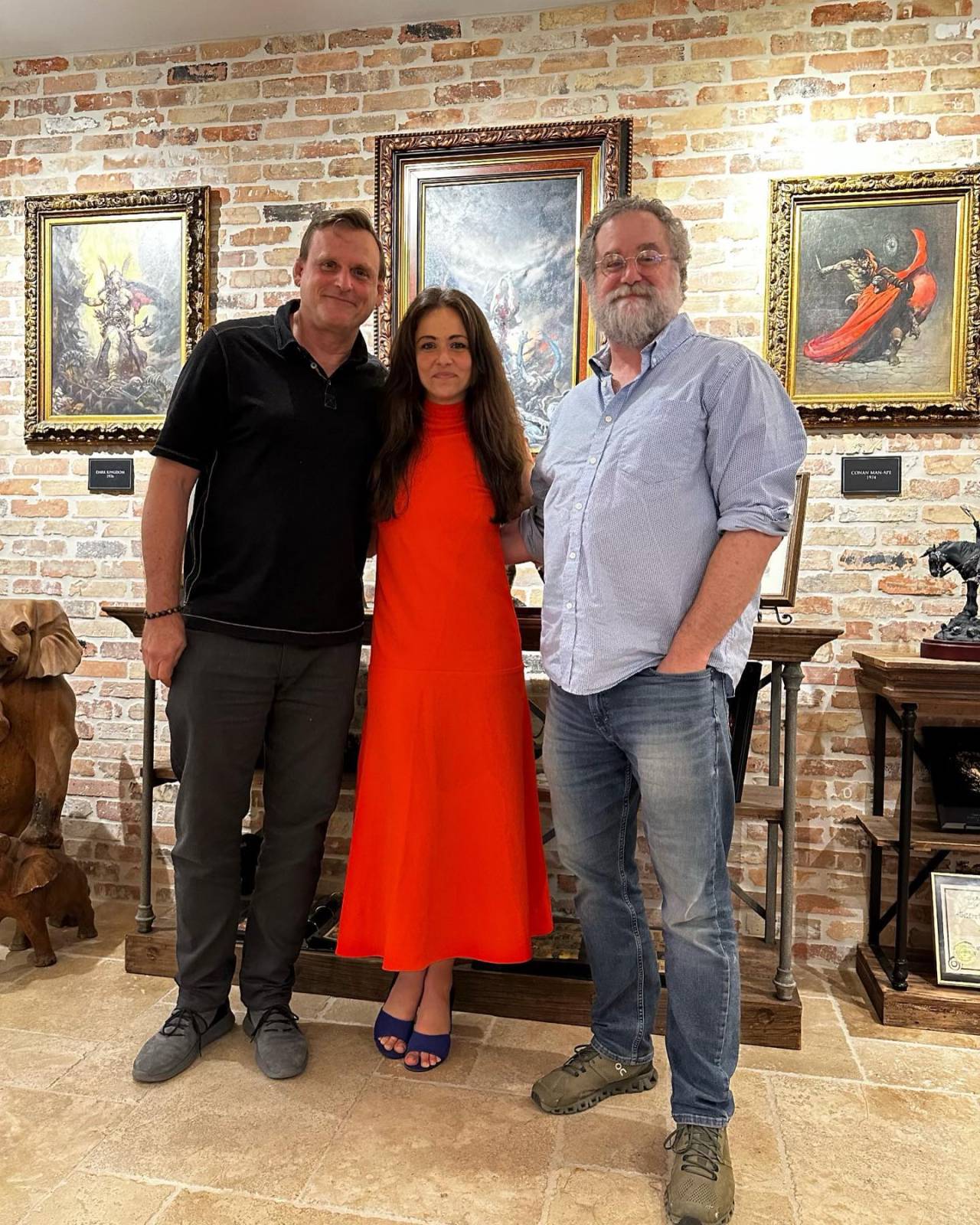 Finally, The Norman Rockwell Museum in Stockbridge, Massachusetts, is currently hosting "Norman Rockwell: Cover Artist." As the Museum points out, "Dreaming up ideas for magazine covers and putting them to canvas was Norman Rockwell's true passion. Although he painted Boy Scout calendars for most of his life, in addition to countless advertisements and story illustrations, magazine cover assignments gave Rockwell the freedom to create images that have come to symbolize American life in the early twentieth century." If you've never had the chance to see his paintings up close and in person, this exhibit is a revelation. (And there are several other shows going on at the NRM at the same time, including "Eloise and More: The Life and Art of Hilary Knight" [which closes March 12th] and "Norman Rockwell Drawings, 1914-1976" [which closes March 26th].)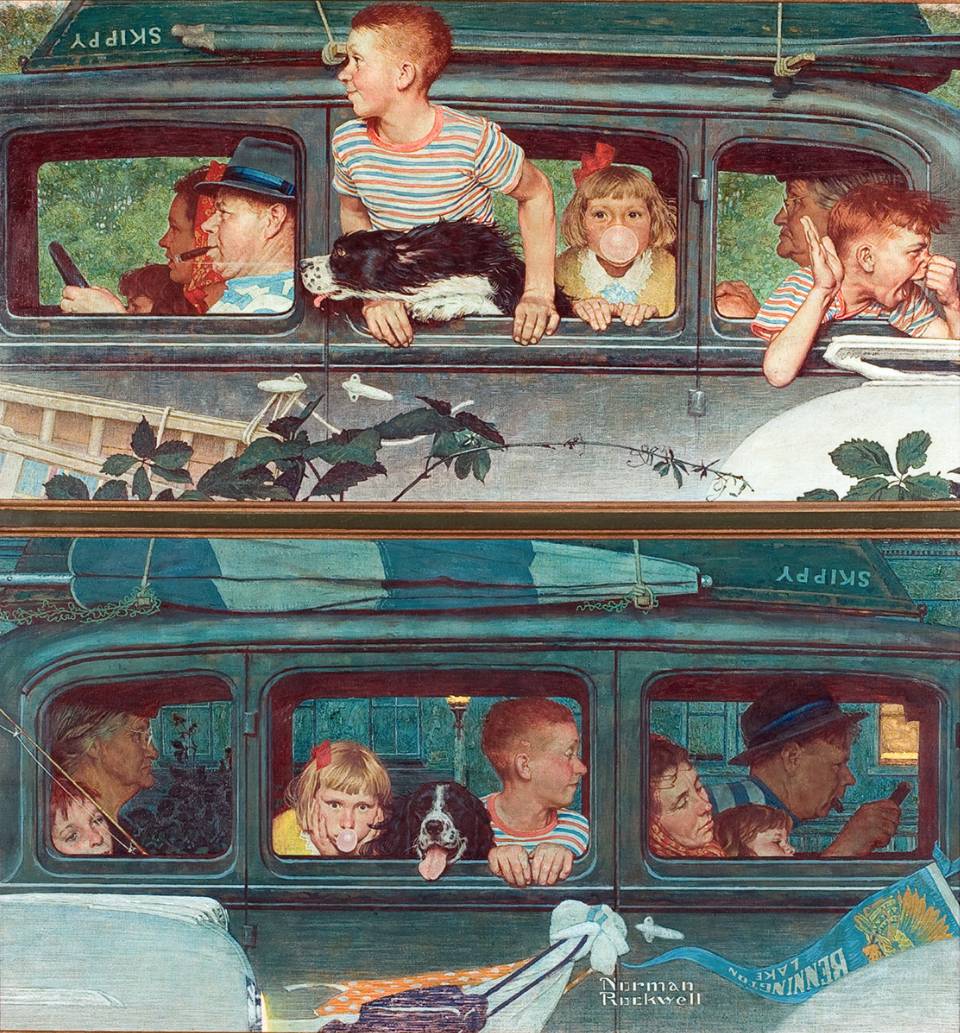 And if you're still feeling adventurous, ArtNet recently posted an article about famous artist studios that are available to tour, including N.C Wyeth's and Thomas Hart Benton's. Hit the link to see if there's one near you.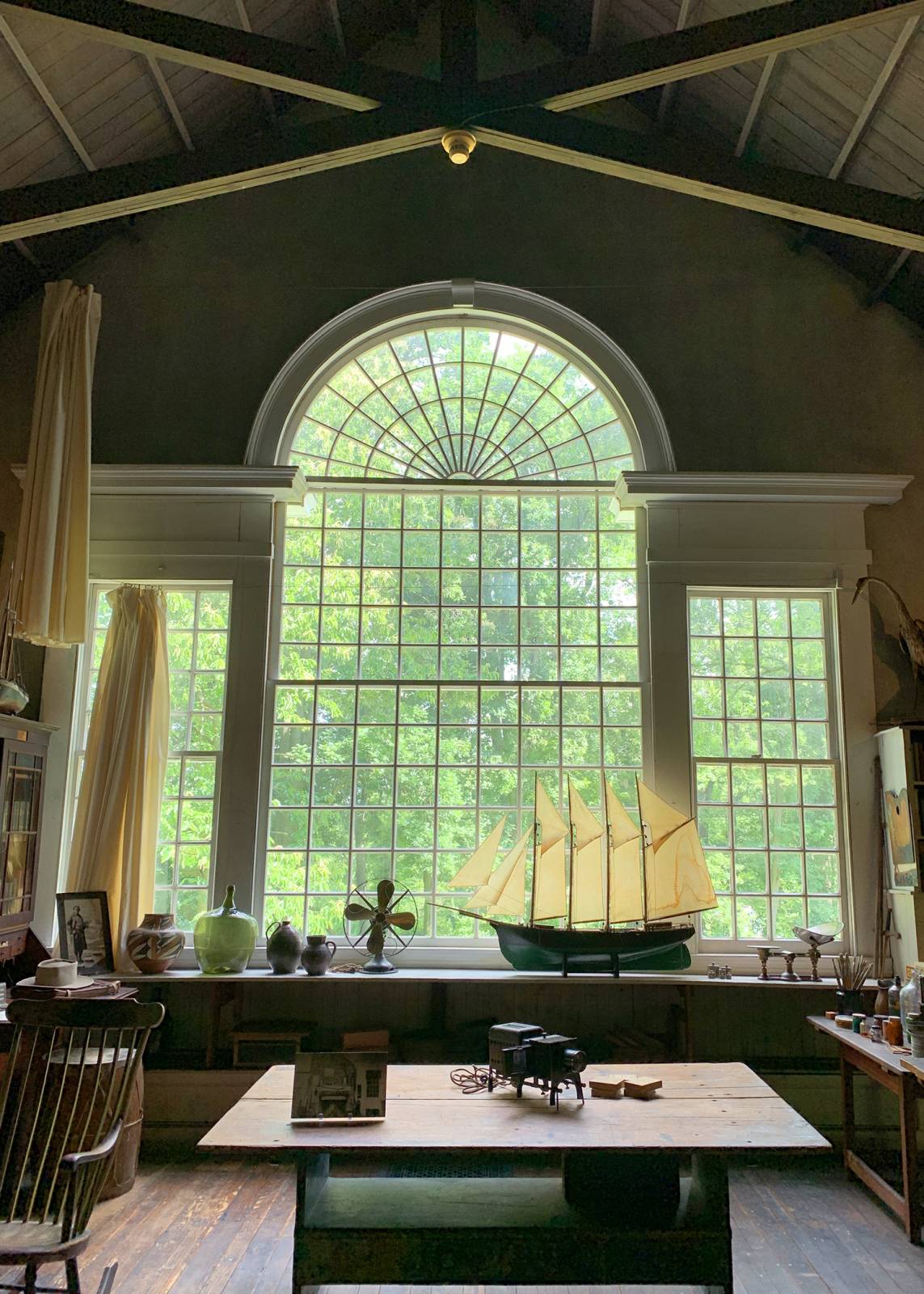 Above: A glimpse inside N.C. Wyeth's studio.
If any MC readers know of other exhibitions of interest, either in the U.S. or abroad, please feel free to mention them in the comments section.