In my artistic process, I try to create abstract color fields and environments that come from the intuitive side of me. I just let go and let the work come through. In my painting entitled Harlequin, I worked with various painting knives, sticks and scraper tools to create a very layered, tactile environment.
When I am working intuitively, I paint without thinking too much. Staying in a state of being open, responding to the surface, is very important. In order to make sure you are keeping up with what is coming through, you need to move. If you start to think too much, you shift to a left brain mode and that is when things get stiff. When my energy levels drop or the signals that I am receiving stop, slow down or fade, I put the piece aside and look at it on another day.
With the piece featured above (Harlequin), I did an intial throw down of paint and let it dry, having no idea what would revel itself. After seeing it in the studio for a bit of time, I just felt it needed black to add a graphic element to the highly color-infused background. I began by adding palette knife marks onto the surface in black. I instinctly wiped out areas at the top with one of my silicon scraper tools. It looked and felt like a mask. So, I went with it. When you build up color and then remove it in areas, interesting things begin to happen.
Then, I started responding to what was coming through by adding and subtracting from the surface to bring out the subject that was emerging. I have so many alternative, non-traditional tools that I use to create. I have written several articles on Muddy Colors about my tools and approaches to painting. If this approach is of interest to you, you should check them out!
Currently, I am working on an entire video on Painting Brushes and Tools (June/July 2023) for Muddy Colors. It is part of a three-part series. The first one entitled Painting Surface and Grounds released on the Muddy Colors patreon page in March and will be available to the public soon. The last one in the series is called Painting: Pigments, Mediums and Varnishes.(Sept/Oct 2023)  I also have another video called Igniting the Creative Process: Backgrounds, Borders and Beyond also available through Muddy Colors!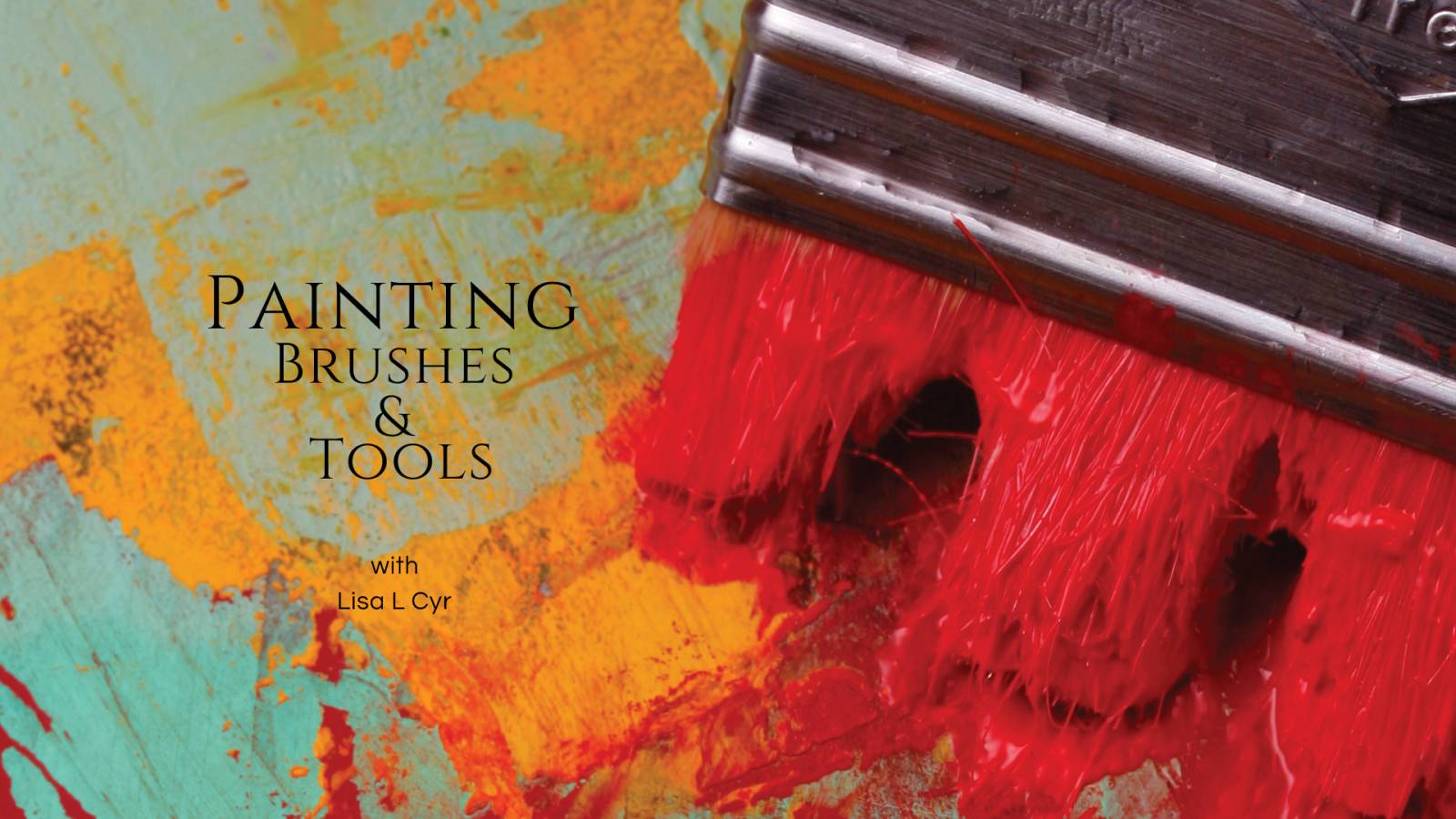 One of the last things I do when I am painting is to pull out the details of a subject. I begin by adding mostly shadow shapes for the features. This allows me to see the figure grapically. I need to see where the features work with the abstact surrounding marks that build the facial structure. Trying to put an existing face (photo of a model) exactly on a more imagined one will kill the dynamic quality. Instead, I think of the features as separate and let them work with the design.
The legendary ilustrator, painter and teacher Harvey Dunn once said, "Let the picture lead the way."  What does that mean exactly? Is the picture going to suddenly start marching off the page, leading you somewhere? Does a big hand come out, pointing the way? Is there an app that will translate this for us? Of course not. So, what is the artist really telling us?
Dunn, like many artists from every generation and art movement, is talking about the intuitive process of listening that comes from building a long-term relationship with our art. This relationship is something that evolves over time and it is very much like the relationships we build with our pets. Even though we don't share the same language, we understand what our pets are telling us. If you ask any pet owner, they will swear that they know exactly what their pet is thinking and wants. And I agree with them.
For us to speak as well as understand the language of our work and process, we need to go through a getting-to-know period that builds trust and a positive mindset. I would like to share with you some insights that I have learned from being an artist as well as an author who has profiled creative beings from almost every discipline on a global scale.
Last year, I created a podcast entitled Rediscovering Your Creative Self.  The audio series focuses on developing a relationship with the creative spirit that resides within and making daily lifestyle changes that enhance creativity to build a more creative and playful mindset.
Throughout the weekly audio program, I explore topics such as battling the inner critic, handling creative block, working through anxiety and self-doubt and interrupting the patterns that bind. I also cover managing fears, seeing mistakes as rites of passage, knowing when to open and close doors, riding the wave of triumphs and tribulations, avoiding distractions, coping with naysayers that keep one from seeing the light that resides within and so much more!
The audio series is part of the my NAVIGATING THE LABYRINTH OF THE CREATIVE MIND endeavor. The project uniquely intermixes self-reflection and personal storytelling with exploratory mixed-media techniques and expressive approaches to artmaking, elevating the creative consciousness and guiding each person on his or her path to discovering that creative spark.
Art and creative expression are powerful vehicles to combat the toxic environment that penetrates the global consciousness. From political, social and economic upheaval to global warming and the COVID-19 worldwide pandemic, stress and anxiety are at an all-time high. The culture is looking for an outlet to release the tension that is building exponentially. Scientific studies have shown that artmaking and creativity can significantly decrease cortisol levels, aiding those who suffer from anxiety, depression and mental trauma. As an art community, we need to lead by example, showing others outside the discipline, the power of art!
Let me share with you a Rediscovering Your Creative Self podcast episode that I did recently called My Cat Says Hello. In this episode, I talk all about developing a relationship with your work. Check it out!
And, by the way, my cat Mickey says hello!
copyright Lisa L. Cyr, Cyr Studio LLc all rights reserved