Time to dive into another auction! Sotheby's Old Master & 19th Century Paintings Day Auction, Part I is coming up in a week. I love looking for treasure in these auction listings. Sotheby's rarely disappoints!
Let's start with this stunning painting.
Sir George Clausen, R.A., R.W.S., R.I.
Head of a girl (Emmy Wright)
I love the details in the face especially with the small unblended brushwork. It is a look that I have been exploring lately so this painting is resonating for me. I also love how Clausen lost some edges in the shadow side and the small shifts in temperature throughout the painting. The little flecks of red in her cheeks and that hot transition of the hair from the forehead is beautiful.
Sir Lawrence Alma-Tadema
Past and Present Generations
I don't think there is a Tadema painting out there that I don't love for some reason or another. 🙂 One of the things I love about Tadema is he rarely took the easy way. He always seemed to seek out more in his work. Look at that row of marble busts and all those portraits.
John William Godward
Dolce far niente
The title of this painting can be translated into "Sweet Doing Nothing" or "Sweet Nothings". This was a popular subject and there was a whole genre with the name.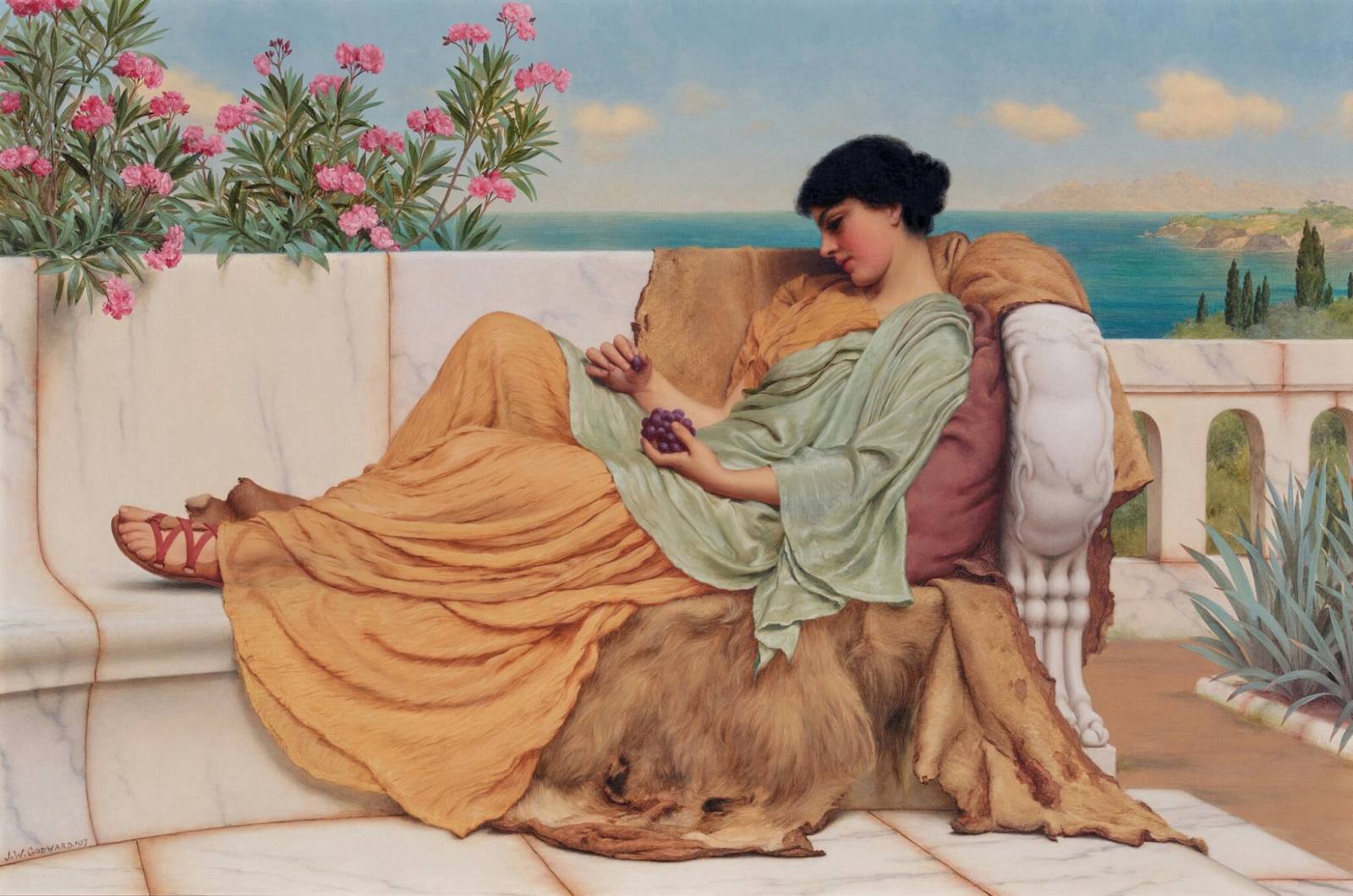 Sir Frank Dicksee, P.R.A.
Portrait of Mrs Henry Reiss
I came to love Dicksee for his narrative paintings, but he was an excellent portraitist!
Édouard Dantan
The stakenets at Villerville
I love this Dantan painting. The complexity of the shapes and the little glimpse into the past is beautiful. It looks as if they are preparing nets for the tide coming in. It is a great ambitious painting and it must have been quite the feat to capture this moment.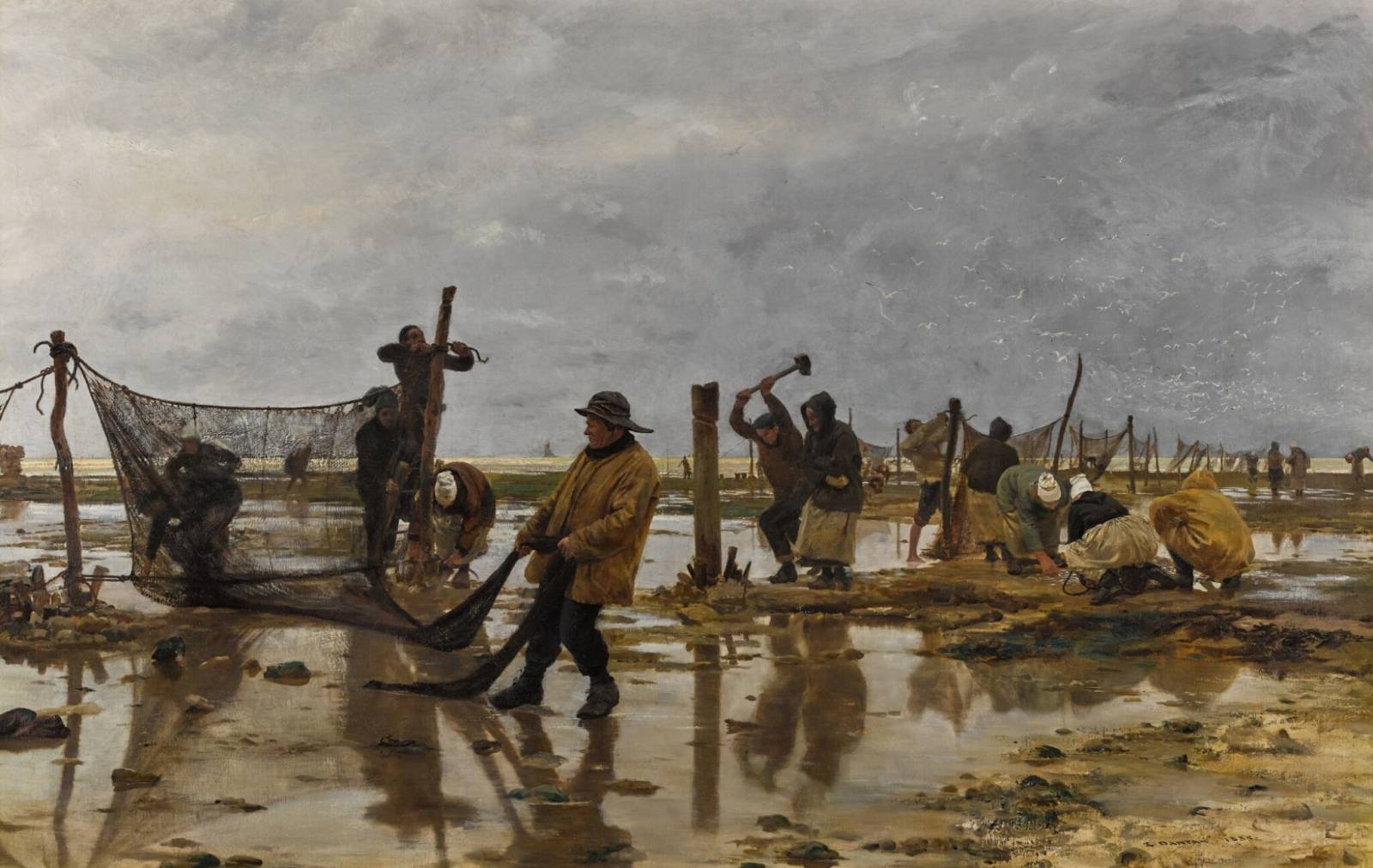 Fernando Álvarez de Sotomayor
El rapto de Europa
I love just about everything Greek Mythology related, but I especially love this palette and application of paint!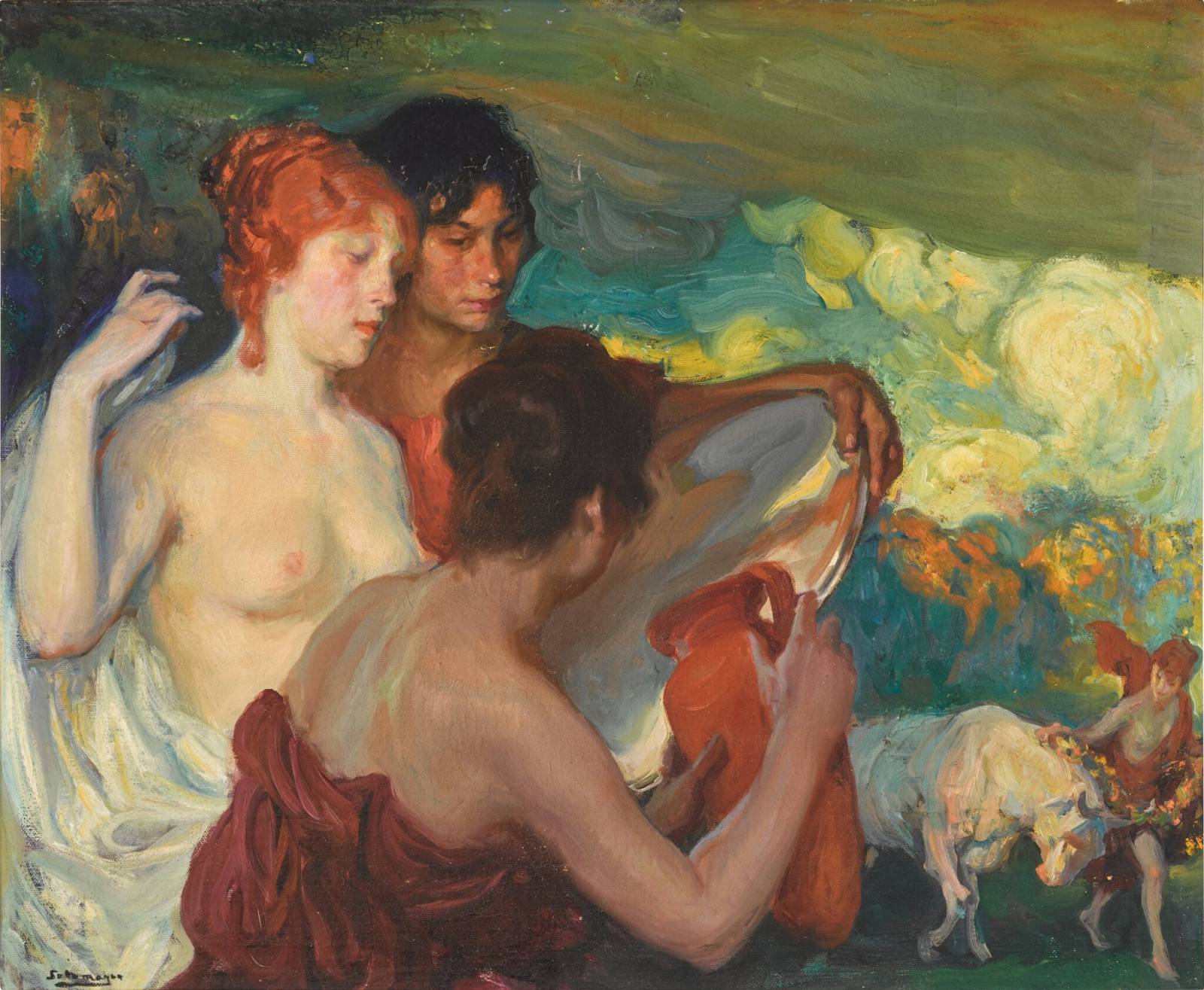 I hope that you find these paintings as inspiring as I do!