The Hirschl & Adler Gallery of New York City is currently hosting a small exhibition of William Bouguereau's work, as well as a few pieces of his contemporaries, entitled "Bouguereau & His Milieu". The show is extremely small, just eight pieces, but the opportunity to see five Bouguereau paintings in a single room is quite rare and definitely warrants the visit. Though I have not seen it yet, I would assume it also presents the seldom seen opportunity to view these paintings up close. At large exhibitions, curators tend to hang the Bouguereau's so annoyingly high, all you can admire are the toes.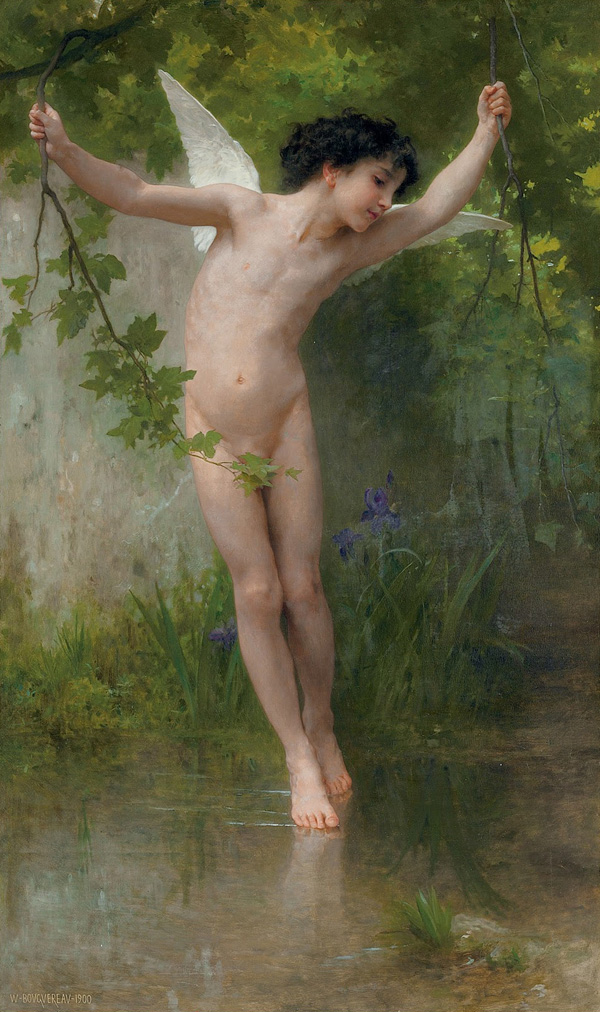 The show hangs from March 31st – April 30th, 2011. The Hirschl & Adler Gallery is located in the Crown Building, at 730 Fifth Avenue, New York,  NY.
As usual, thanks to Matthew Innes for tipping me off to this. Matthew's blog is the 'go-to' spot for upcoming gallery shows, especially those based on figurative realism.