High Rises       Oil on Panel
This past weekend I was interviewed in relation to an exhibition of my work here in Brooklyn, (at the Brooklyn Waterfront Artists Coalition) with the conversation touching on my childhood love of the comic book character Iron Man.  The interviewer, KMO, pulled out some great questions, forcing me to engage and objectify my interest in Iron Man.  To my surprise, I found a very real and obvious connection between him and my love of astronauts, which I had heretofore never actually put together.
What makes Iron Man so appealing in many ways is that he could be you or I.  Tony Stark does not possess superhuman strength, otherworldly super powers, or live as an alien species.  He is human but happens to be a billionaire and have developed an amazing suit of technological wonder.   In a similar way, astronauts are just like Iron Man, accomplishing feats beyond the realm of the commoner and possessed of extraordinary abilities and intelligence.
Admittedly, Tony Stark's achievements are nearly superhuman, but compared to a Kryptonian birthright, it was as real as a superhero could get to a 15 year kid.  I could be Iron Man, or an Astronaut, if I could just get one of those suits!  Thus in many of my childhood drawings, Iron Man was a frequent visitor.
It was from this passion for metal wrapped superheroes that my desire to conquer the difficulties of bringing suits of armor to life within my illustrations.  Ask any painter, and they will tell you painting a reflective metal surface/object is no easy task.  Careful observation is required, and even better results will be realized if you can create a still life and setting which contain all the information needed to visualize your illustration.  Spending extra time to acquire the right references pays off BIG when tackling metal!


I have a few secret weapons when it comes to rendering these metallic illusions, but not so secret that you need to be a billionaire to acquire them!  A quick trip to the local five and dime and into New York's China town has landed me the perfect items to help along my metal suited creations.
Thus my concept of the day here is Reference and Environment.  Below is a little sample of the results of what I will be teaching on the topic of metallic surfaces and portraiture at a forth coming three day Master Class in Illustration at TLC Workshops in Seattle, Washington, July 11-13.  A few spots are still open for those of you in the Seattle Area: http://www.tlcworkshops.com
Couple a passion for metal with that of portraiture, and you've got me signing the tune of Iron Man from my youth!  I can still smell that India Ink as I traced in the lines of a drawing of him as a 17 year old.
"I…am…Iron…Man….."
Iron Man      began during the Illustration Master Class 2008   24″ x 36″   Oil on Panel
Earth to Universe   Oil on Panel
Construct of Time      Oil on Panel
Mirari – Orb of Desire    Oil on Panel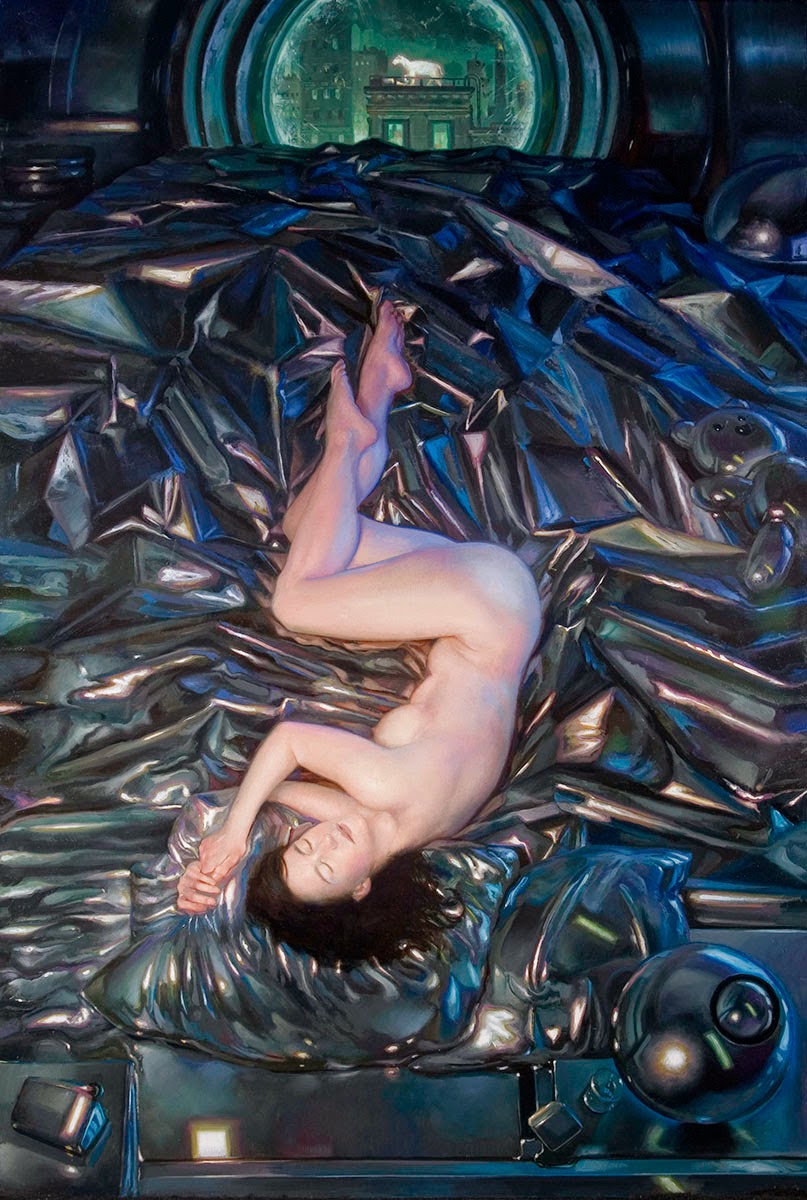 Do Androids Dream of Electric Sheep    24″ x 36″   Oil on Panel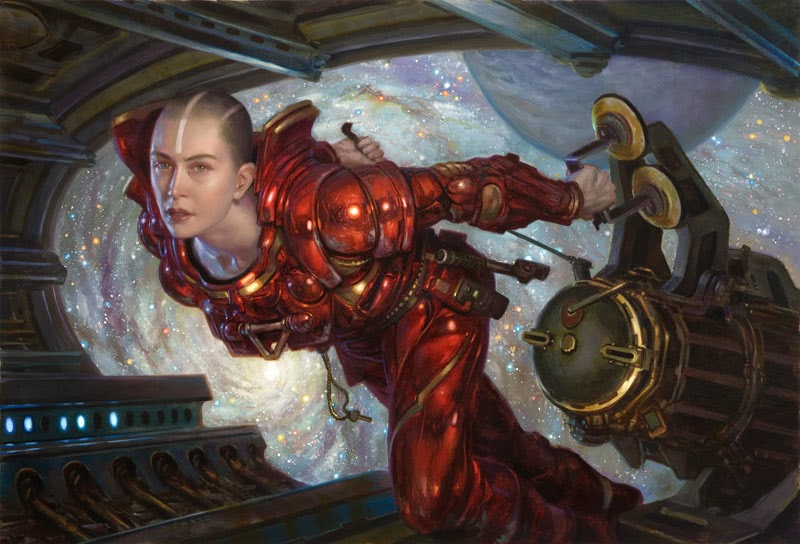 The Mechanic    created for my first instructional DVD   24″ x 36″   Oil on Panel
Iron Man    created by the 17 year old Donato