Detail from Jon Whitcomb – Dressing her Holiday Hair
One of my favorite sites to find excellent hi-res images is Heritage Auctions.  Their May 2015 auction has some great lots and sometimes some real gems go for very affordable prices.
The current auction has work ranging from Dean Cornwell, Robert McGinnis and Michael Whelan to some great unattributed gouache paintings for Coca-Cola and some fun cheesy pulp covers.  Some of the images are NSFW but when you create an account you can enable a filter.
The best part though, is the very high resolution and accurate scans that are made of the images.  Here are some highlights from the show.  Be sure to click on them to see them at high res (you might need to right click and open in a new tab/window to see them full size), or head on over the the site and check out all the lots.  There are nearly 500 images!
Dean Cornwell – Sir Walter's Farewell
Cool to zoom in and see the quick sketch lines of this preliminary study
Harold Anderson – A Good Table is an American Tradition
 Harold Anderson, not to be confused with Harry Anderson, is a wonderful artists who has lively and expressive brushwork.  Look how he simplified so much of the information in this painting.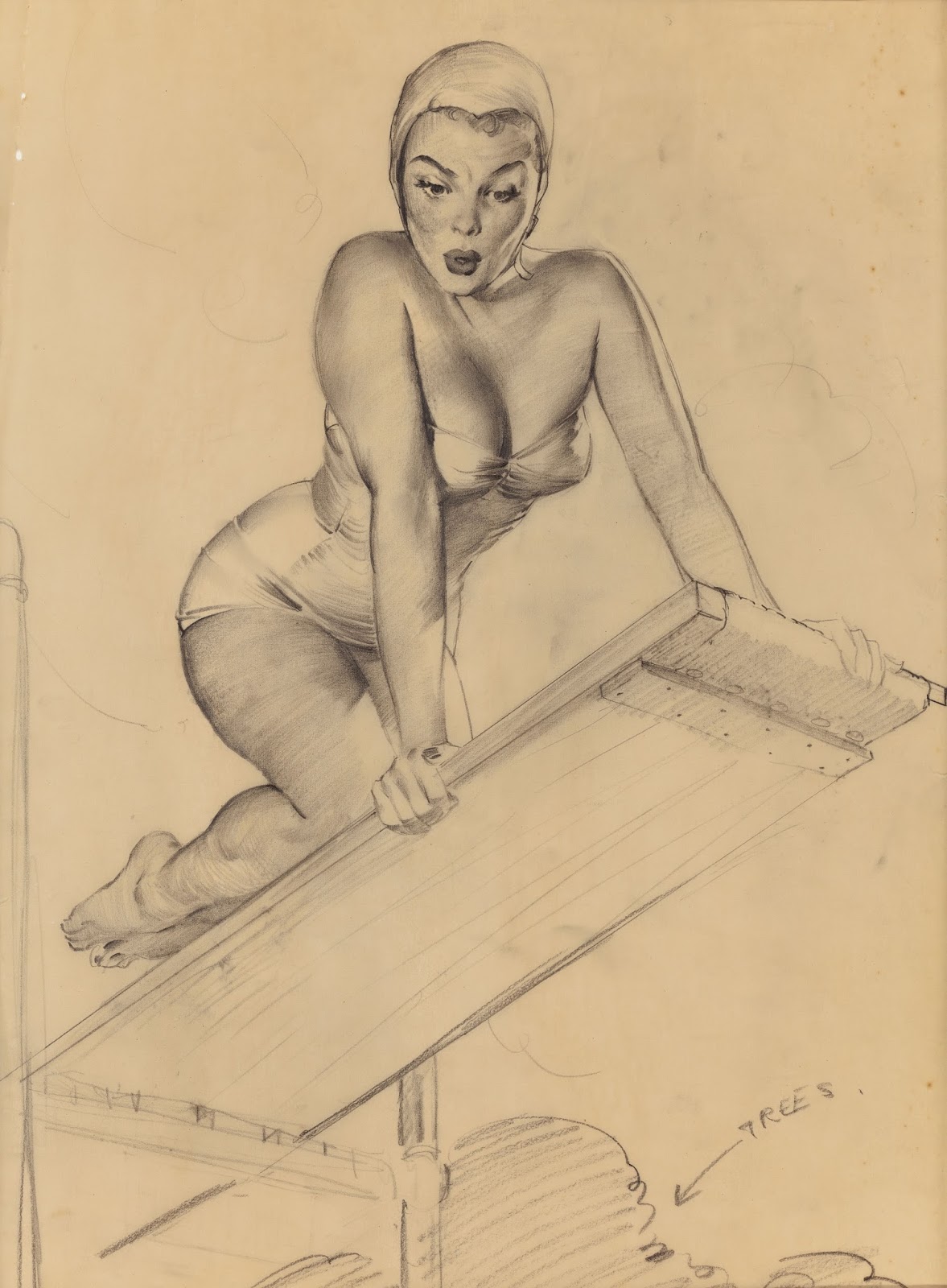 Gil Elvgren – High and Shy – charcoal
Gil Elvgren – High and Shy
 James Avati is an artist whose work I was aware of until I found some on Heritage's site.  The work there seems to be mostly for adventure and pulp novels, but there is a quality in the surface that is very nice.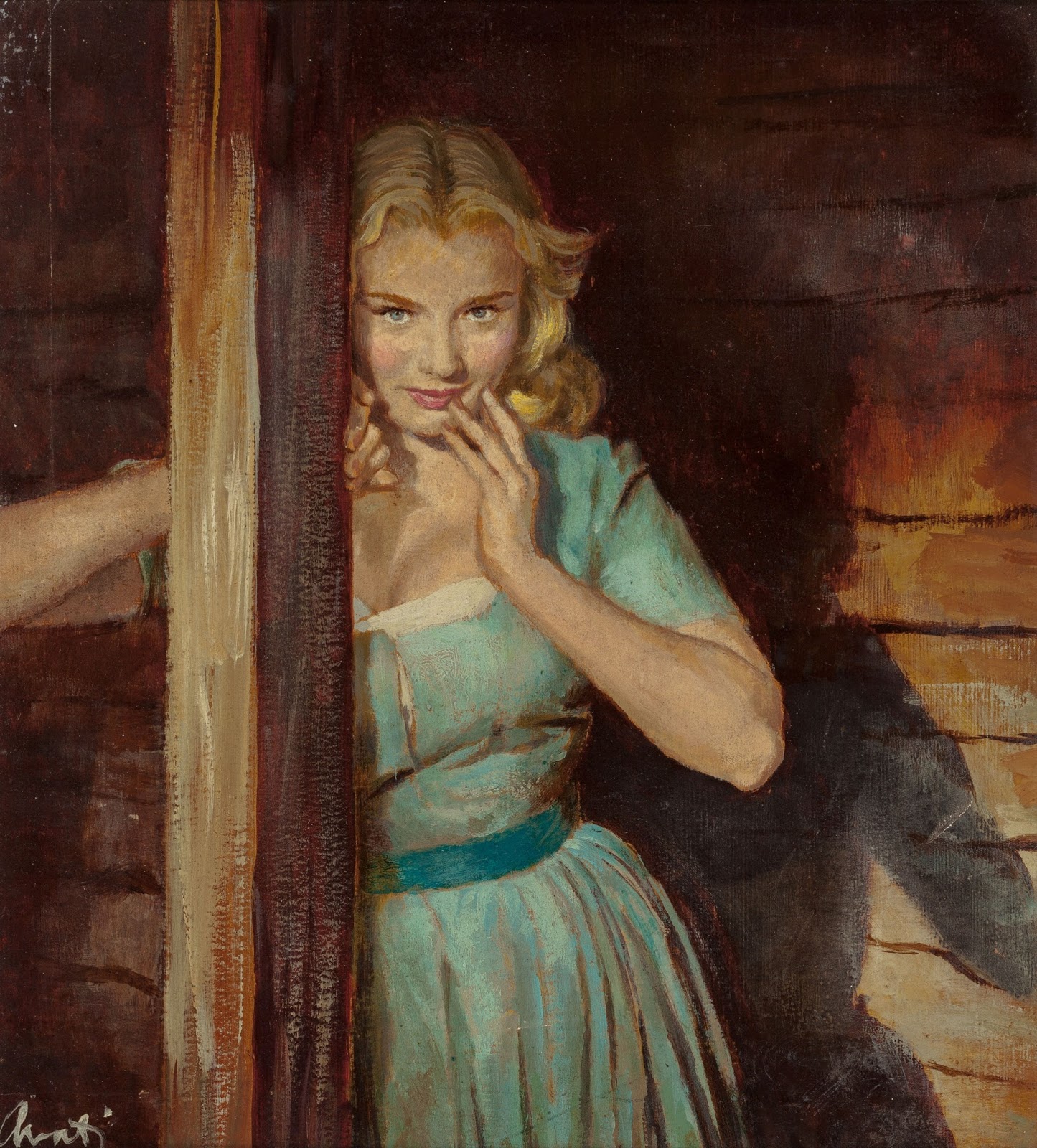 James Avati – A Swell Looking Girl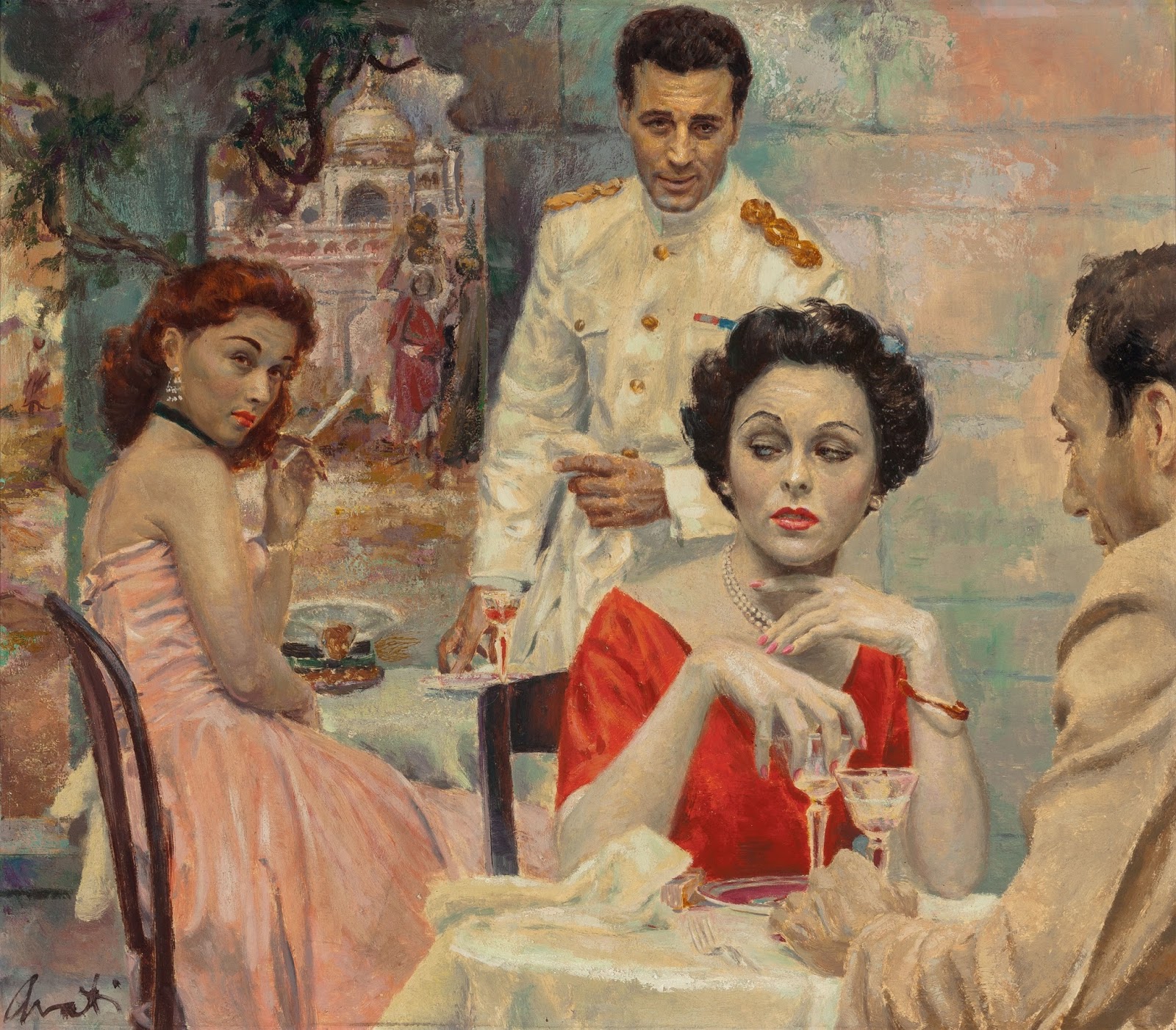 James Avati – Rage of the Soul
John Berkey – Up in Space
 Jon Whitcomb could put down gouache with the best of them:
Jon Whitcomb – Dressing her Holiday Hair
 Check out this Leyendecker study!
Leyendecker – Upset Stomach
Michael Whelan – A Spell for Chameleon
Norman Rockwell – Ford Holiday Greeting Card
I don't know Robert MacGuire's work, but it looks like he did a lot of romance covers and he was quite good… even if the titles of the pieces are somewhat unfortunate.
Robert MacGuire – Fatherhood Fever – crop
Robert MacGuire – Fatherhood Fever
 This illustration is unattributed, but it is very beautiful.  If anyone knows who painted it, please let me know!
Unsigned – Red Cross Roll Call
There are a whole series of unattributed gouache paintings from Coke ads that are very well executed.  Also, the woman below looks ALOT like my mom who was a fashion and pageant model.  Interesting.
Another Coke ad.  Oil and Gouache.  I think that woman is mentally bashing this guy over the head with that bowling ball.  The shifty side ways glance is a giveaway.  One a side note, look how small the serving size of the soft drink is!  Considering the ice, that is maybe 4 ounces of soda.  This was before American waistlines blossomed.
Victor Livoti.  Another artist new to me.  Cool efficient style.  Mixed media, some of which looks like gouache again.  Lots of killer gouache work.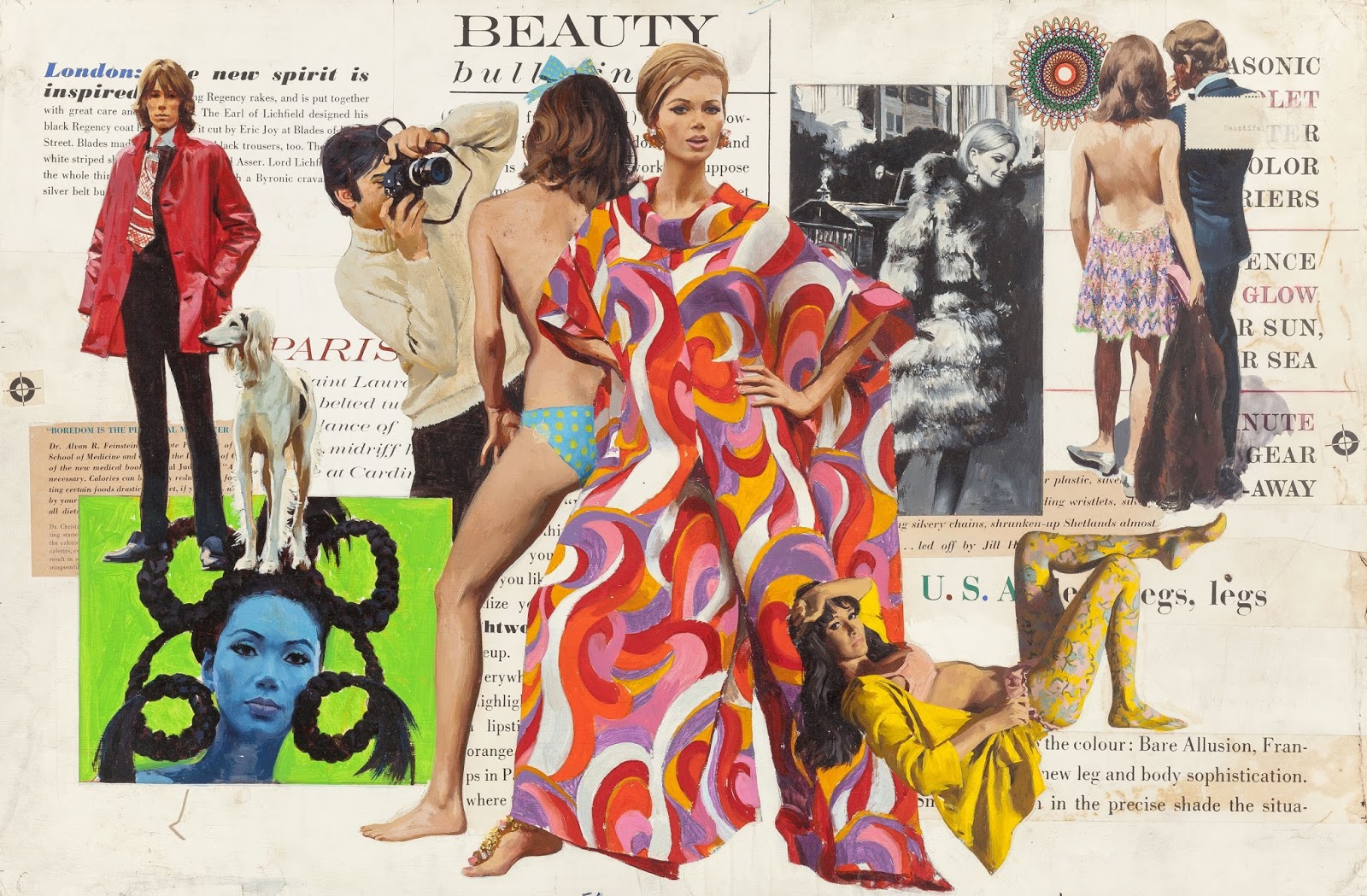 Victor Livoti – The Beautiful People
Walter Baumhoffer – Great Son, Cosmopolitan – crop
Walter Baumhoffer – Great Son, Cosmopolitan 
Lastly this great piece by Philip Lyford.  Strong composition and excellent economy of brush work.  The head of the foreground figure is brilliant.  Seriously.
Philip Lyford – Spreading the News
So go on over to Heritage and check out the inventory and maybe even get lucky and win an auction or two!