Balance       12″ x 16″     Oil on Panel
by Donato
Ever have those days when there is not enough time to do what you want?  The way you want to do it?  I am treading that water now.
 I do not always get to create paintings I truly call my own, as my schedule is booked and I make my living with commissions for both commercial and private clients. But when the opportunity arises on a small window of time, I embrace the moment to make a different kind of art and fill it with passionate, focused work.  Knowing that there are these kinds of images and moments keeps me painting like a professional and delivering the work my clients expect of me, while i take the chance to experiment with these personal works.  Always my goal is to move towards that bright spot on the horizon, regardless if it is from a private, commercial, or personal work.
To keep my sanity, I am sharing a few paintings of one aspect of the art I love to create – that of hands.
UPDATE:  Forgot to add this new hand painting from the San Diego Comic-Con, Gandalf at Moria: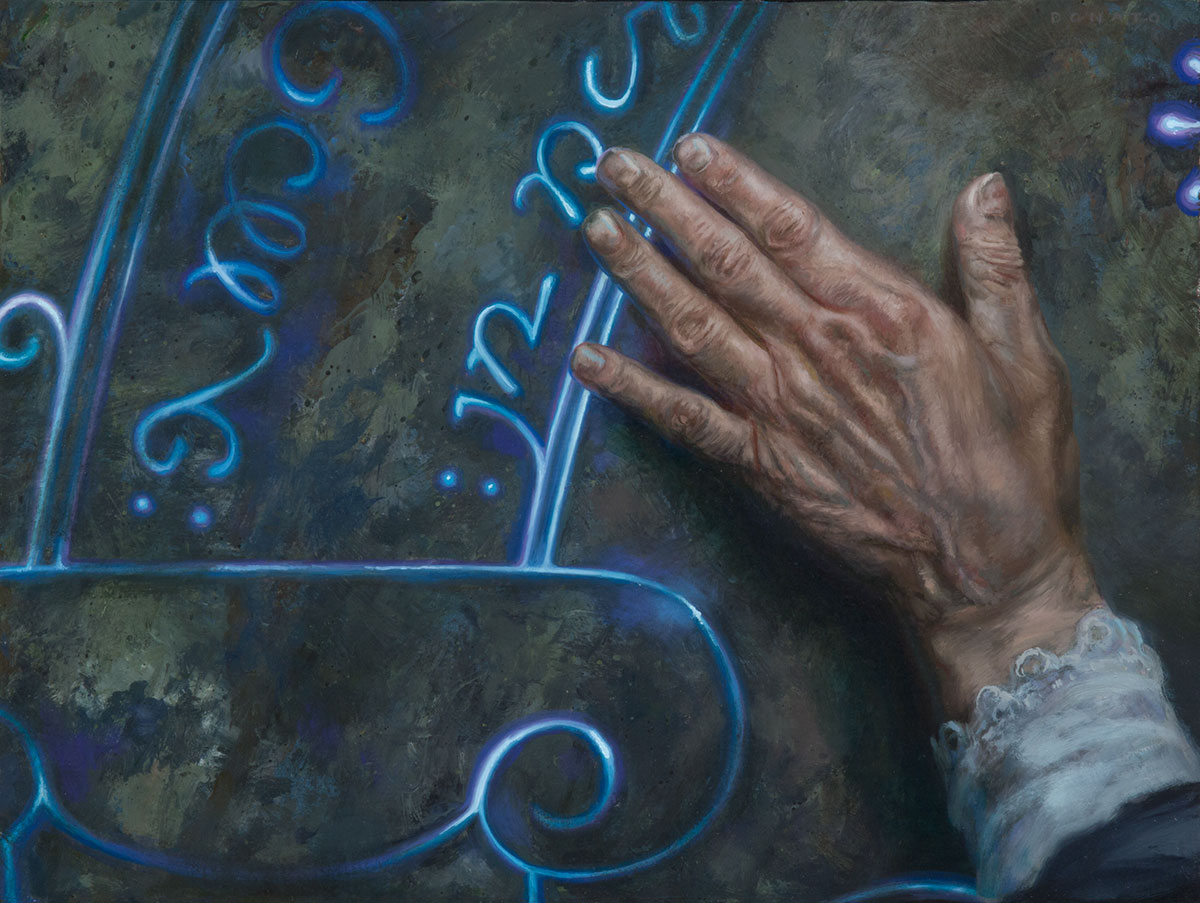 The Doors of Moria    12″ x 16″    Oil on Panel
Fukushima   16″ x 20″   Oil on Panel
Judgement    11″ x 14″  Oil on Panel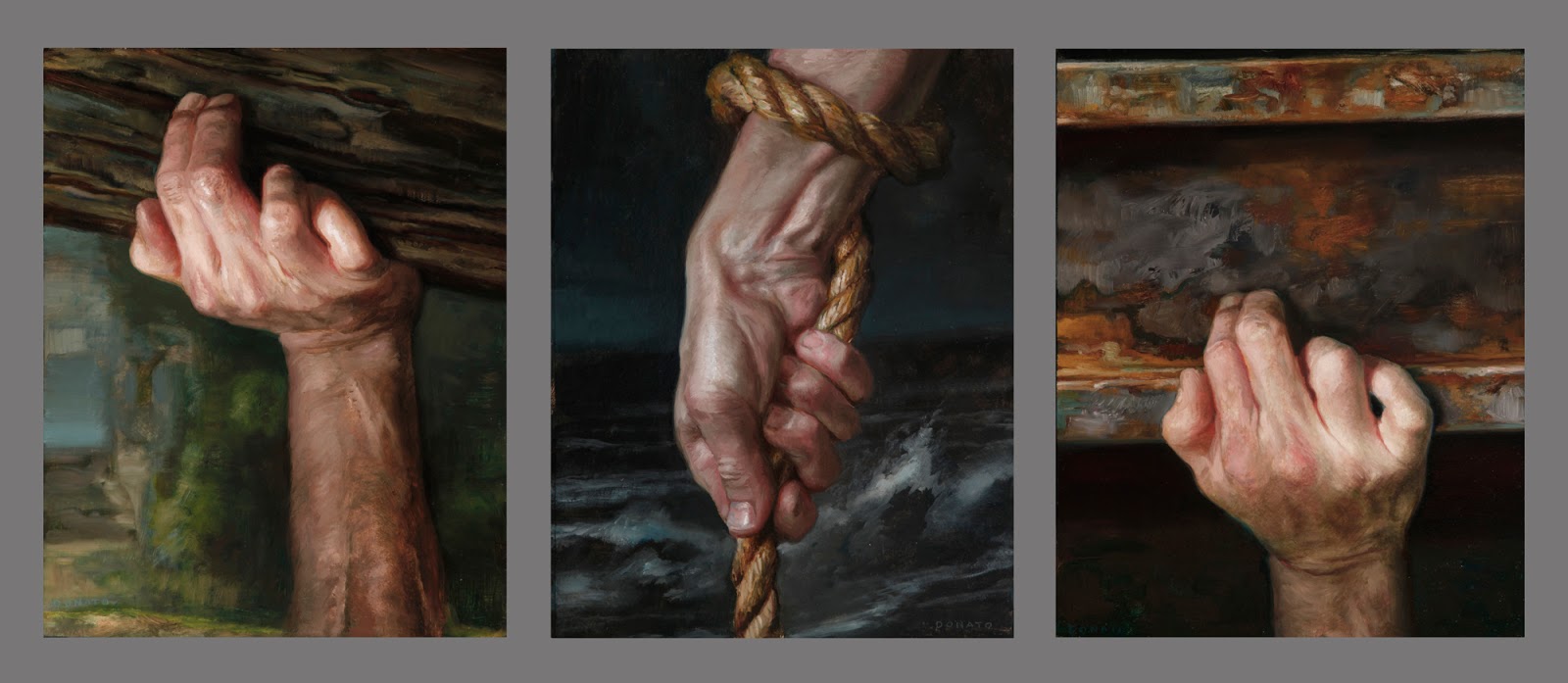 Burdens         each 11″ x 14″       Oil on Panel