Even before I had a career as an artist, I was an artbook collector. Unfortunately, there's only so much bookshelf space in my home and I've slowed down considerably as that space limitation has been tested.  This also dovetailed with a realization that I own quite a lot of books that I have not spent nearly enough time looking through. The result, in short, is that I maintain my collection carefully and I'm not afraid to thin the herd when necessary.  To buy a new book now, I really need to want it. And when I saw that the new Bernie Fuchs book was finally available, I really wanted it.
This morning was my first chance to sit down and give the Fuchs book my undivided attention and it did not disappoint. Slowly leafing through each page, I started wondering if it might be the most inspirational art monograph I've looked through in recent memory. Many times I was so impressed by his composition that I expressed it out loud (despite that my cats are rarely interested) and his dreamy, nostalgic, yet precise and accurate rendering has me recommitted to exploring the balance of realism and abstraction in my own work. These paintings are mostly between 3-5 decades old and they hit me powerfully, leaving me excited to be bolder in my own compositions and rendering. I was already a big fan of Fuchs, but getting a concentrated dose (and a well curated, well presented one as well) touched me deeper than even expected.
And afterwards I started thinking about my favorite artbooks. Favorite by artist? Favorite by educational value? Rarest? Favorite by inspirational value? Favorite as an object in and of itself?
But the question that seemed most interesting to me ended up being: If I could only keep ten (and ignoring dedications and remaques for this decision), what would they be and why? And so here are my ten

The Life and Art of Bernie Fuchs, The Illustrated Press, 2017
Sanjulian: Periode 1970-1984, Glenat, 1984
Sanjulian is probably my favorite 70s gothic horror artists, and boy could he compose a montage. And those two features are on full display in this book. I also have some later volumes of his work, and those are good, but the era and subject matter that this book covers is where it's at for me. When I was first starting out, I looked at this book often for guidance in composition and how to suggest story rather than tell it.
Why it makes the cut: I can't get tired of that pure 70s Gothic vibe

Alla Prima: Everything I Know About Painting (Richard Schmid), Stove Prairie Press, 1998
Whenever I'm asked for recommendations on educational books about painting, this is always number one. Schmid lays out his philosophy in pretty basic chapters (Drawing, Values, Edges, etc.) and it feels very plainly stated for a beginner audience. The magical thing is that you can read it even as an expert and still come away with valuable information. I first read this book as a student. When I've revisited it over the years, I continue to find all kinds of wisdom layered in that I'd missed on earlier readings. Add to that dozens of beautiful images that would make it worthwhile even without the text and it's a top ten for sure. There's a newly updated and expanded version that I have not read, but I'm interested to check it out.
Why it makes the cut: It's a timeless source of technical wisdom that doesn't feel at all technical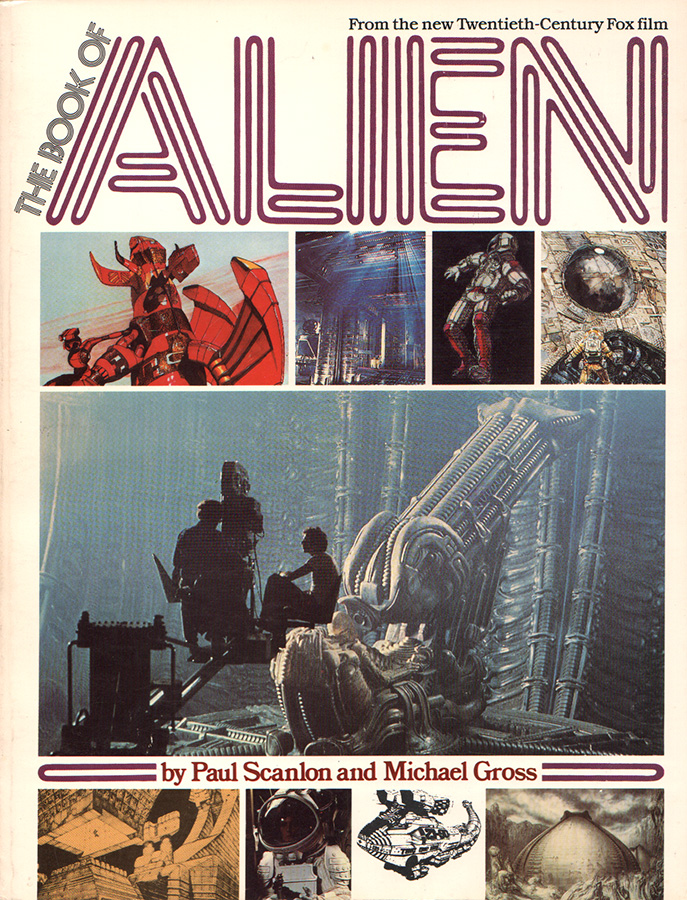 The Book of Alien, Heavy Metal Books, 1979
 Alien is easily one of my favorite movies and I have several books that are in some way connected to it (Alien Vault, Aliens Set Photography, the Prometheus Artbook, along with several Giger books) and those are all great, but there's something extra about this humble, slim softcover that came out right around the release of the original movie. It has a great mix of concept art, set photos, and stills, and I think also the fact that it exists with no knowledge of the franchise gives it a (now) unique lens to appreciate the film through.
Why it makes the cut: Visually, I just really connect with the vibe and atmosphere of Alien and this book captures it for me in its most authentic form.
19th Century Russian Landscape Painters of the Four, unknown publisher, 1991
I think I bought this from Gallery Nucleus some years back, but it was a bit tricky to write about because the text is completely in an alphabet that I can not read. I finally realized I could just look up the ISBN (9787533017095) and that lead me to some used Amazon listings with a bit more info (like the title). But ultimately, I don't know nearly enough about the four Russian painters featured here. That said, the book is packed front to back with great reproductions of largely unknown (to me) gorgeous painterly landscapes. We really need more books on Russian painters in the US.
Why it makes the cut: All I know is I reliably turn to this book every few months to help me tackle some aspect of an environment or background.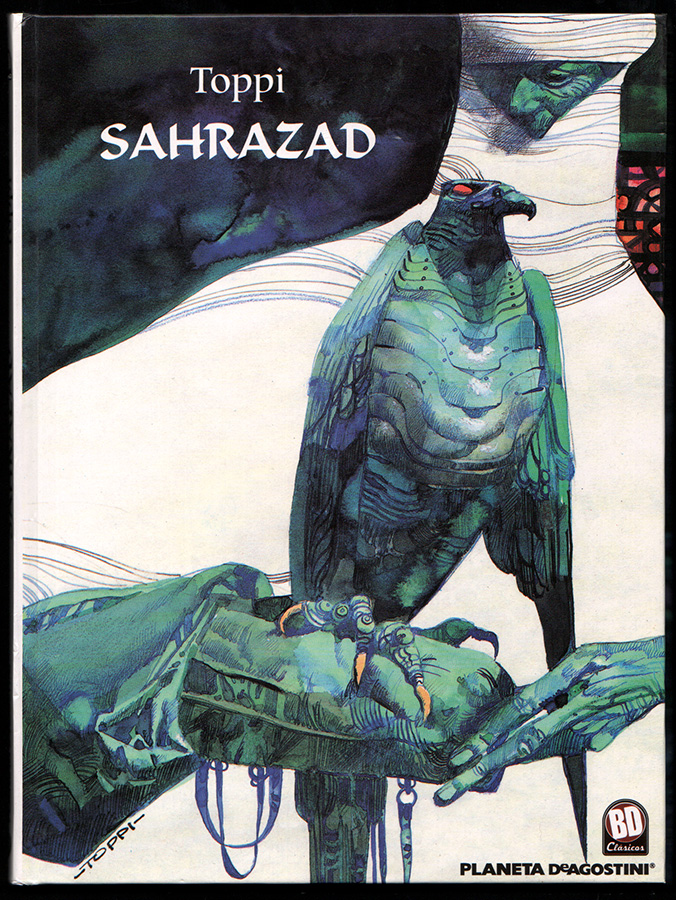 Toppi: Sahrazad, Planeta DeAgostini, 2005
Another foreign language book that I can't completely understand (though Italian is a bit easier to decipher) but hits me so hard with visuals that it doesn't even matter. I have seen some Toppi books that are more like typical illustrator monographs, mostly stand-alone pages of beautiful work, but seeing him lay out a sequential story is next level.
Though mostly just line art, there's a sequence in colored inks and washes that are some of the most beautiful comic pages I've ever seen.

Why it makes the cut: A great inspiration for dynamic, innovative composition and design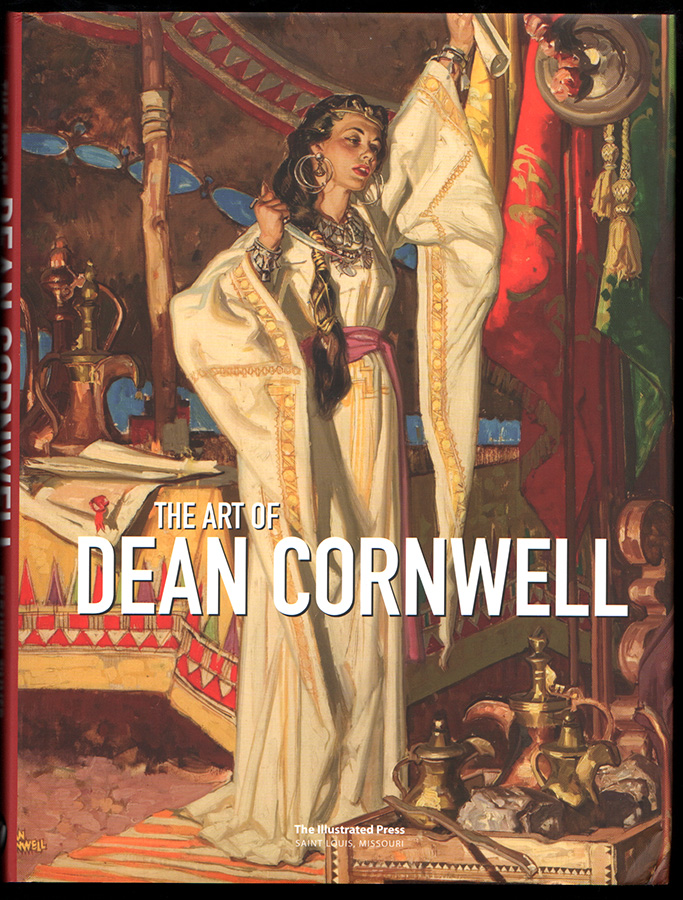 The Art of Dean Cornwell, Illustrated Press, 2016
If this is a safe space to share, I'll tell you now that prior to seeing this book I was not a huge Dean Cornwell fan. I knew he was probably pretty good, but the random bits I'd been exposed to didn't fully gel. When I finally got my hands on this one, I was blown away. Much like the Fuchs book (same publisher) it is just an astonishing overview of the career of a master painter and visual storyteller. And like the Fuchs book, it's the kind of collection that makes me reevaluate my own work and technique and push myself that little bit harder. I really hope these guys can get a Mead Schaeffer book together one of these days…
Why it makes the cut: It makes me want to be a better painter
J.C. Leyendecker, Abrams, 2008
Leyendecker, on the other hand, was already one of my guiding lights when this book released. I'm not sure I can say much other than it's a must-have for anyone who digs his work. This collection is pretty expansive, with what must be a couple hundred good reproductions (albeit some on the small side) all together.

Why it makes the cut: The lessons in designing through shape and silhouette that can be found in this book make it a regular reference.
Antonio Lopez, Poligrafa, 2004
I'm always attracted to artists who can make something look real while also delighting in abstraction and paint. It's a contradiction that I think engages a viewer much more deeply than highly polished rendering styles. Reproductions of Antonio Lopez Garcia's work might not seem very abstracted at a glance, but that's because you lose the scale of the originals. That said, even shrunk down in a book I find they have an uncanny truth to them. They're just so right. Accurate and precise, but painterly and fractured. There are other books that essentially cover the same works included in this one, but I just happen to like this edition.

Why it makes the cut: A powerful reference for how much life a painting can have, regardless of subject

Mirage (Boris Vallejo), Del Rey/Ballantine, 1982
When it comes to an art book as its own statement, Mirage is my standard of excellence. In comparison to some elaborate art object volumes that have been released in recent years, it might seem pretty humble, but I look at it as a minimalist masterpiece. The presentation is clean, serious, and direct. Conceptually, it is extremely cohesive without ever feeling redundant. Every image adds to the overall world with such unique character that it feels surprisingly expansive, yet it only contains 32 paintings and 12 drawings. Less is more? Looking at this book feels like a museum exhibition: memorable, well curated, and treated with the highest respect for the work. Of course, this couldn't be pulled off if the work itself didn't fully deliver.

Why it made the cut: As inspiration both in presentation as well as demonstrating a powerful body of work with a clear vision, it is hard to top.