We go back to the Delaware Museum of Art today! Part 3 of my posts on the museum adds some more Howard Pyle paintings (is there ever enough?!), but also a couple Loomis works, an Albert Moore and a few others. Here are links to part 1 and part 2.
Side note – If you didn't hear that we have launched a new site, we have! One of the benefits is that you can now access the full-sized images. Right-click on the image and open the link in a new window or tab. Some of the shots of the paintings are very large with great details!
Let's start with a few Pyles and move onto some additional artists.
It is hard to call any one painting of Pyle's his most iconic, but this painting below could be a contender.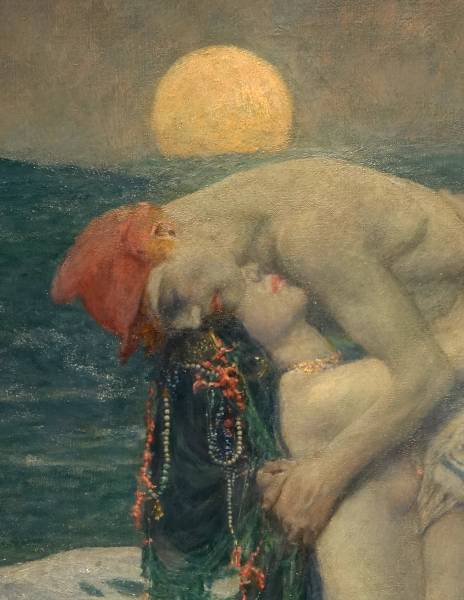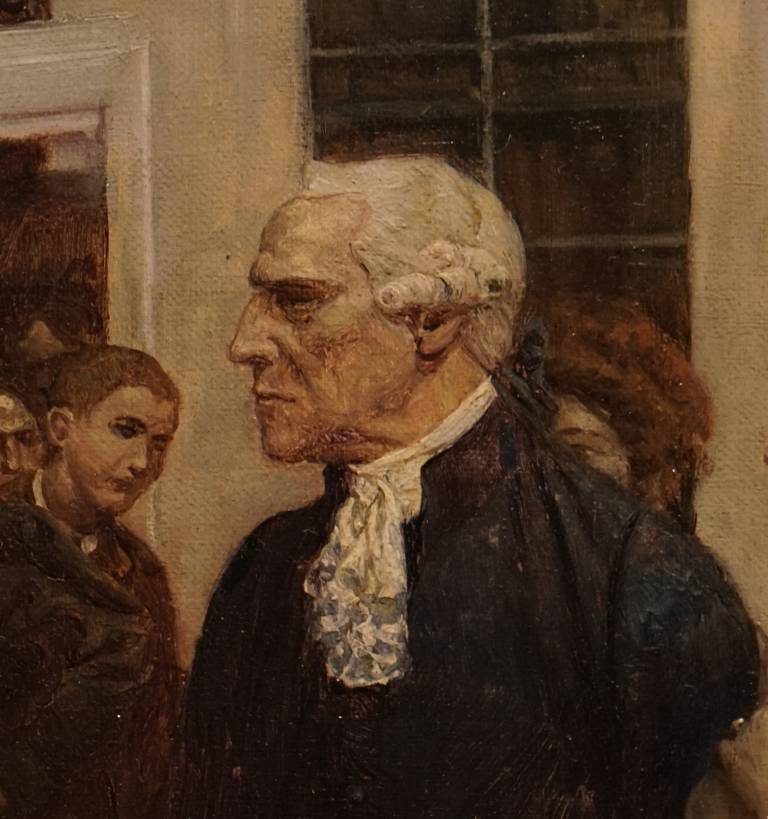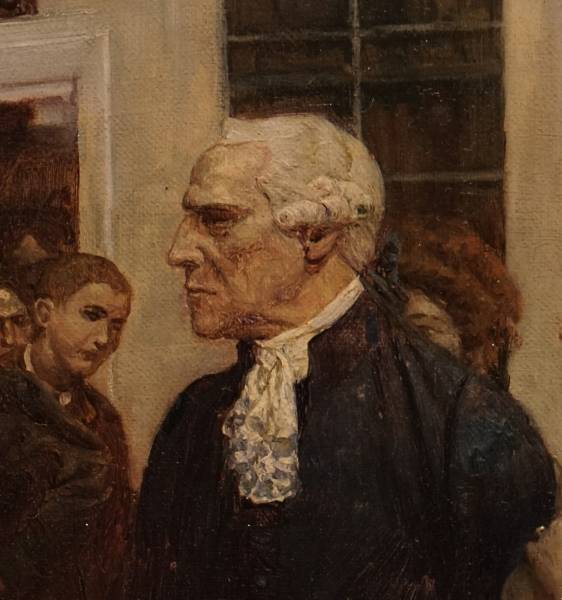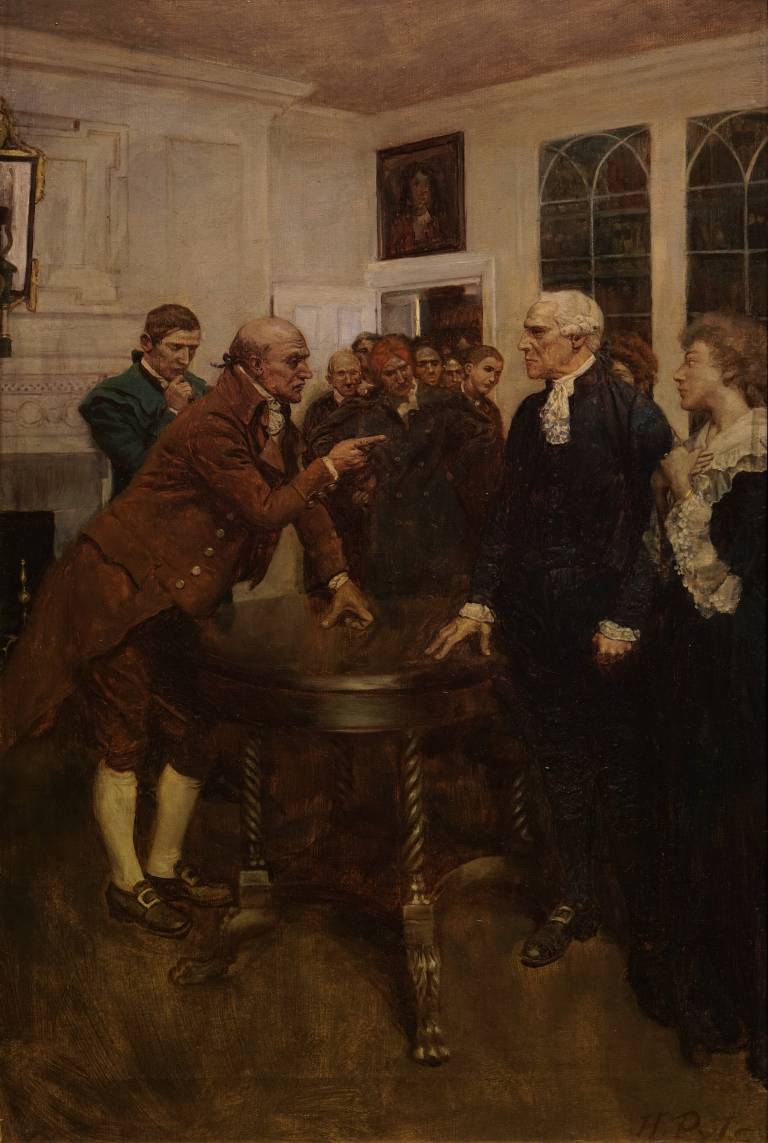 This guy's face has long been the stuff of my nightmares. 🙂 What a great character Pyle created!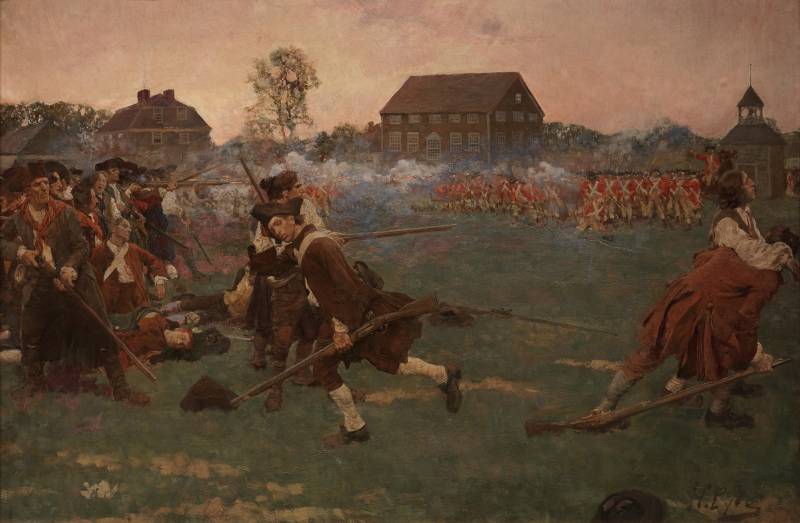 Frank Schoonover!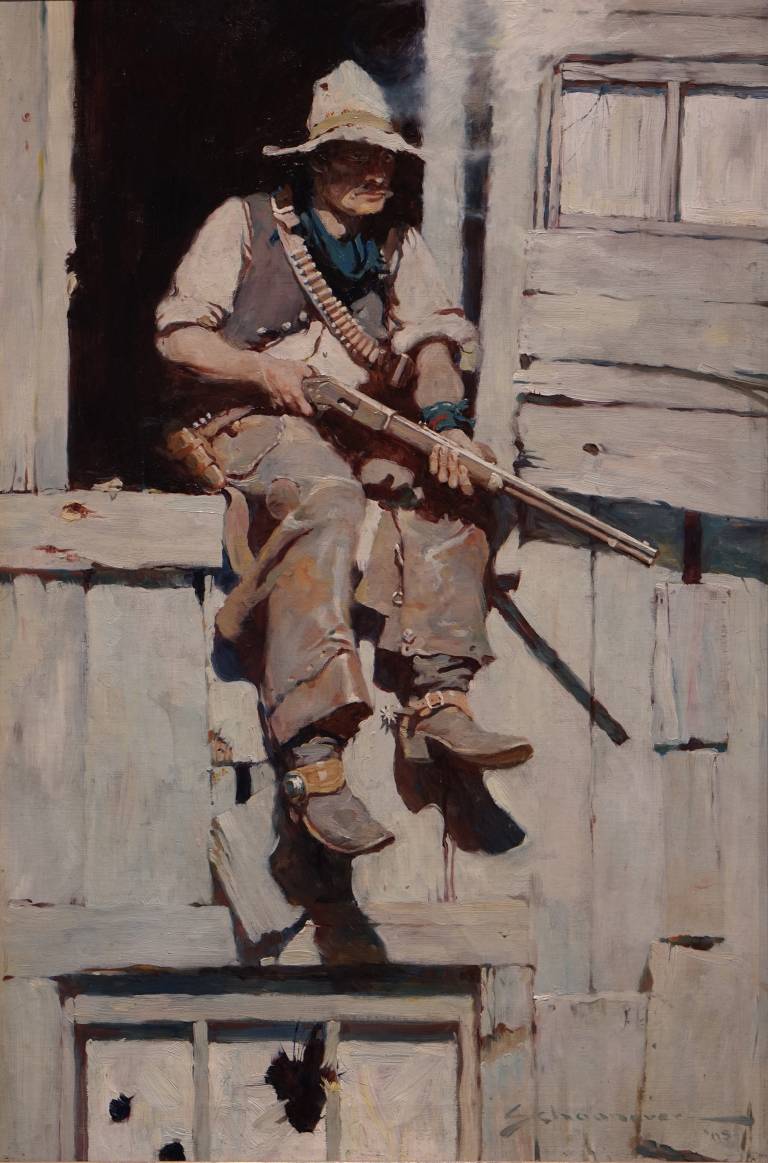 The small drift of smoke off the gun-hand's hat is my favorite part of this painting. It's perfect. I love the cooler temperature it creates and the soft, diffuse edges it creates.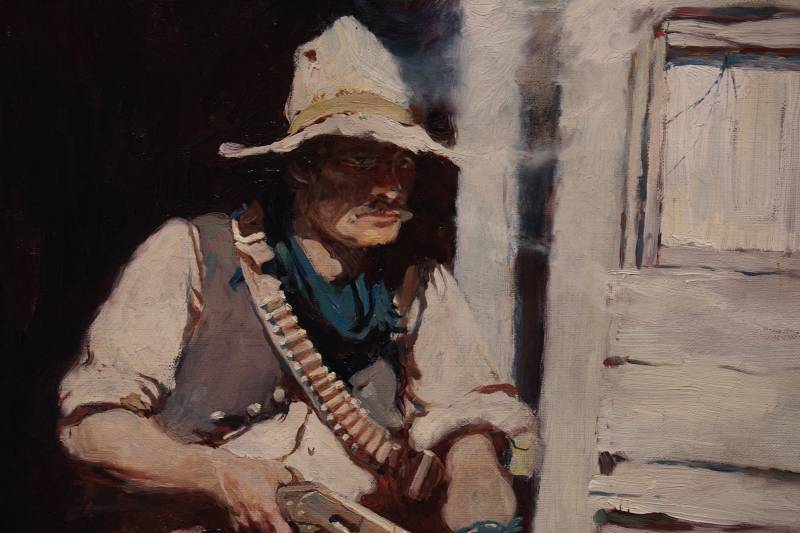 Someday I want to paint something with the confidence and bravado that Schoonover painted the chaps below.
Seeing a Loomis in person is a real treasure. I didn't realize how much paint Loomis used until I saw one in person. Most of the time they are photographed to hide the textural aspects for reproduction.
How beautiful and luscious is the brushwork in the hair below!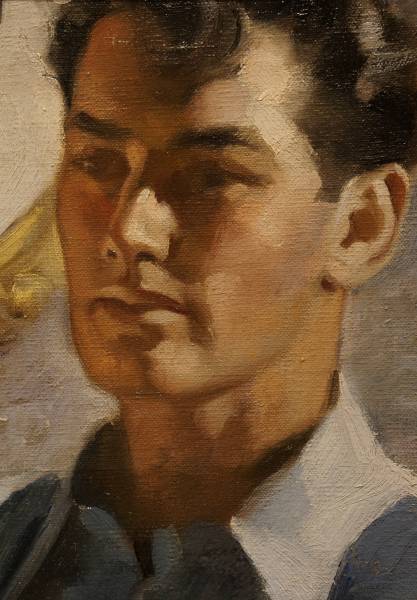 This painting below, by Gayle Porter Hoskins, Facing Each Other At Last, The Girl White, Shaking, Her Eyes Aflame (1909) is sadly quite relevant today. The scene was illustrated from the novel, The Winning Chance, by Elizabeth DeJeans. From the placard in the museum:
"One critic noted that this novel dealt with "the problem of the American girl," that is, how can a working woman succeed without sacrificing her virtue to predatory male bosses? Here, a secretary faces her employer's sinister proposal "that there are other and more profitable terms by which she may continue" in his service. The dramatic gestures and facial expressions may reflect Hoskins' love of the theater. He founded the Wimington Drama League in 1933″
Lastly, a wonderful little study for Albert Moore's painting, Two Women on a Sofa. I love seeing studies, unfinished works and preparatory drawings. It's wonderful to see ideas developed and there is usually a freshness to the studies that is so appealing. The image below is a wonderful example.
I have one more post coming up on the Delaware Museum of Art! Part 4 will wrap up my visit to this great little museum.