This solstice-y time of year brings a lot of the best and worst of us all, but after a year of us all wrestling with the worst let's ring out the final major holiday of the dreadful poo tornado that has been 2020 with some old, weird holiday magic? That's how we're doing it in Greglandia this year, and everyone's invited. It's certainly a weird world out there and I find it intimately comforting that it has been for quite some time.
SO… to that, here we have a small collection of some of my personal holidays loves.
MARI LWYD
A truly magical and strange Welsh tradition, Mari Lwyd is one of the lesser known darker xmas traditions, but a huge warm thing for those in the know…. in a dead horse skull kind of way. The tradition entails the use of an eponymous hobby horse which is made from a horse's skull mounted on a pole and carried by an individual hidden under a sackcloth.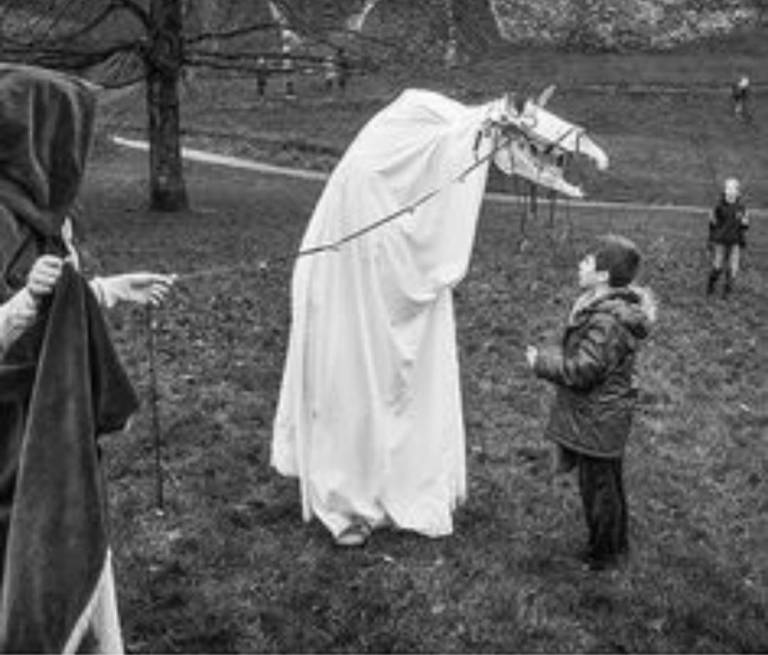 VICTORIAN XMAS CARDS
These are amongst my most favorite of things and a hobby love I know many of you share… looking at YOU Mike Mignola. The victorians relationship with life and particularly with death by today's standards is both deeply unfamiliar and bizarre, and it's a lot of why I am so fond of this era. Sandwiched in between a near prehistoric, prescience culture and the modern era, these confusing folk cloaked so many of the their choking social strictures in the most magnificently odd ways… be it an obsession with warring frogs, Krampus delights or the ever dark sense of mind that they thought murdering a robin in December as a votive for good fortune. No one else celebrated murder, battling nature, and the morbid as an Xmas delight that the Victorians. Here are some classical favorites.
Their sense of general anthropomorphic weirdness is near unparalleled, and is certainly every Scrooge's go to for an alt holiday cheer to friends and family:
KRAMPUS and a VENGEFUL SANTA
But what they really excelled at are mean Santa/Krampus delights, even at times involving firearms and scenes typically relegated to Lucifer torturing his prey in Hell. As I said, the true holiday spirit for a culture that held hands with death at too young an age and an over high morbidity rate: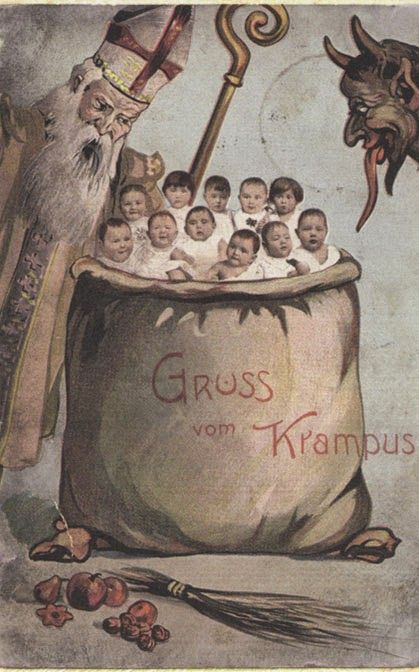 So from Nancy, Mr T, and whoever the hell those guys are at the bottom, I want to wish you all a tremendously happy holidays, during this undeniably terrible and stressful time in our lives. Thanks for spending another year with us here at Muddy Colors, and reading our thoughts and tips and overall artful dancings. We look forward to seeing you in 2021 and hopefully soon, ACTUALLY SEEING YOU in PERSON when it isn't an act of deadly gambling to do so.