It has been a while since I visited Heritage Auctions, but they never disappoint. Their illustration auctions are always full of a great range of works. From comics to golden age illustration to campy and kitschy works. I find myself tempted to bid on many things!
The upcoming April 25th Illustration Art auction is full of some treasures and if you can't afford them, then the next best is the fantastic quality of the lot images. I think Heritage does the best of all the auction houses documenting their lots and the images are really large. This makes them a great resource for artists. Check out some of the lots from the upcoming auction!
This is a very faint image, but I imagine it is true to the original drawing. I love seeing Nagel's drawings!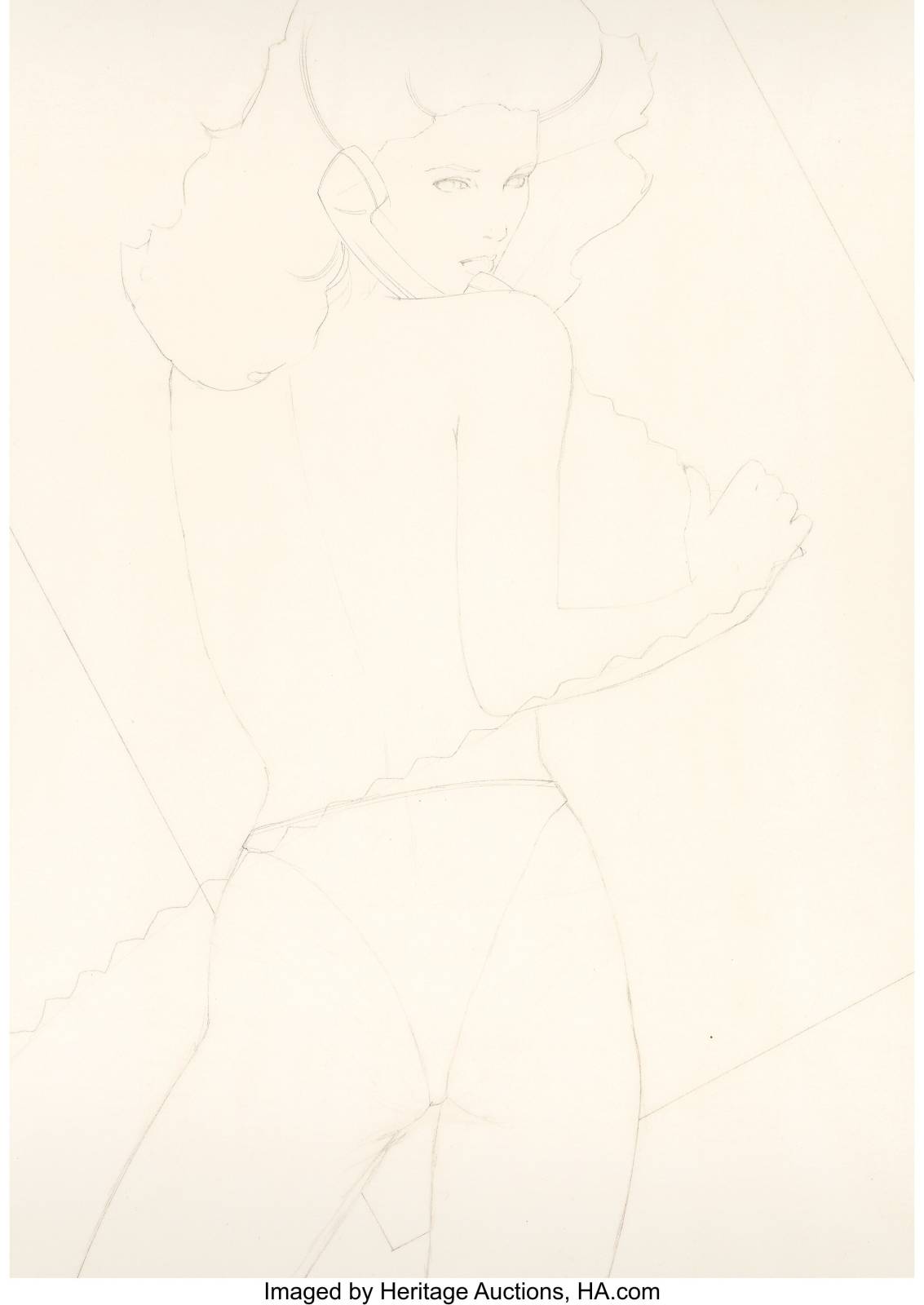 This is a gorgeous Robert McGinnis painting! I love the palette here. McGinnis often used really unique color choices.
I think I might love the Hildbrandt's drawings even more than their paintings!
The same applies to Gil Elvgren's drawings. He was so masterful with pencil and charcoal. Incredible!
This James Avati is so well painting. The color choices are gorgeous. Incredible the skill and effort put into what doesn't seem like a particularly important work but it's so well done. Be sure to view it full size.
The next two images are again from Elvgren. Cool to see the final painting and the preliminary drawing. I like the drawing the most!
Another killer palette from McGinnis!
Harry Anderson is here too! Some of the older illustrations that would have been printed in 1 or 2 colors are compelling to me. Anderson was such a master of simplifying the information down to just the important elements. I'd compare him to Sargent. I think he's be held in even higher esteem had he been born one generation earlier.
This Haddon Sundblom life study is spectacular! Such a great simplification of form and detail. Look at that hand holding the discus!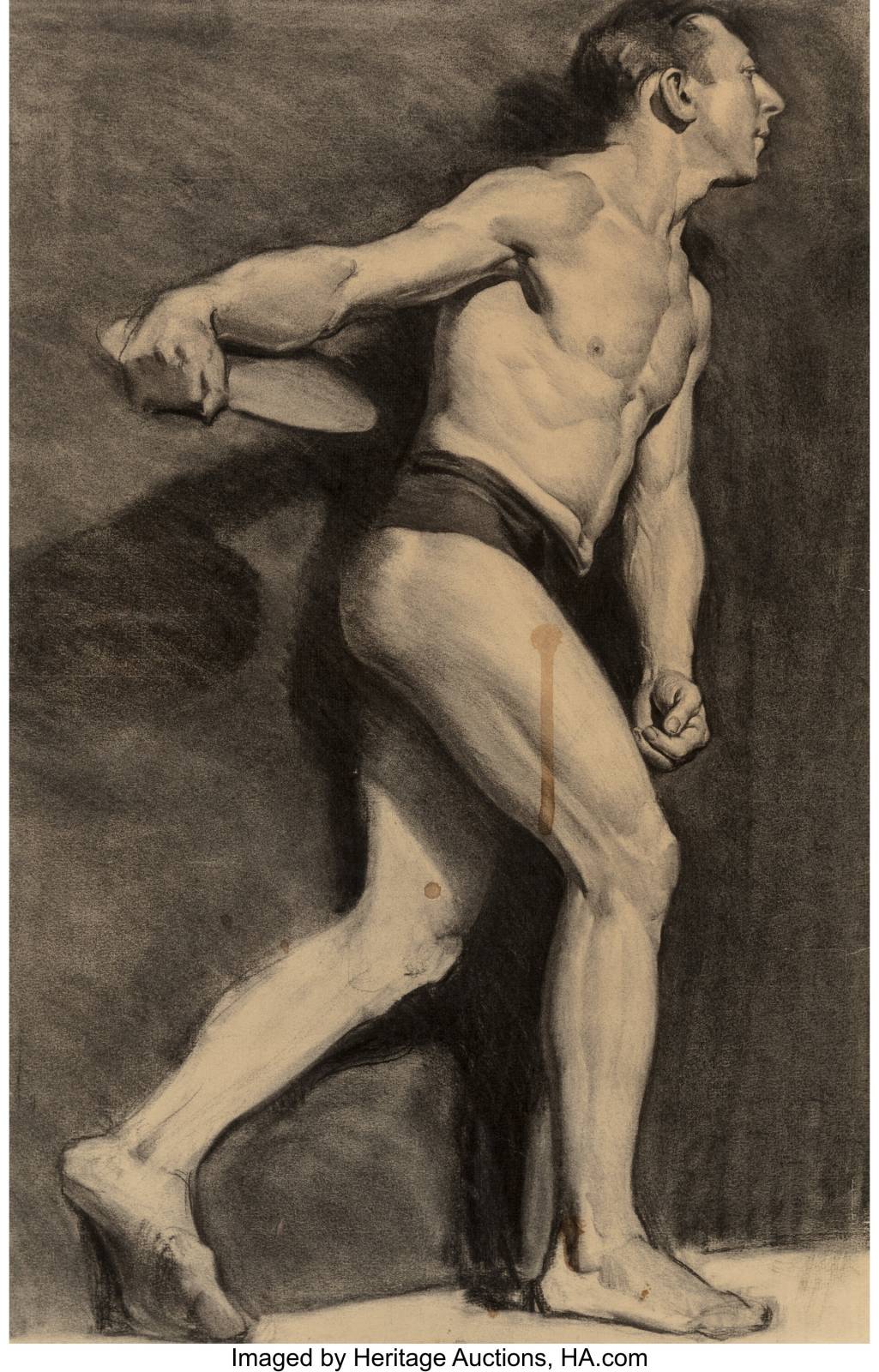 I hope you find these images compelling and be sure to check out the rest of the lots in this auction!