When it comes to a smooth, lightweight and rigid ground, an aluminum composite material (ACM) panel is the substrate to use. The surface is durable and versatile, allowing for creative applications in both drawing and painting media! For many artists, it is the working surface of choice.
Typically, aluminum composite panels come in two options. For projects up to 24" x 24", you can use a standard 3mm ACM panel that consists of two aluminum panels adhered to a solid core substrate like polyethylene.
For larger paintings, a honeycomb ACM panel is preferred because of its additional rigidity. Even at such a large size, the honeycomb panels are the best large-scale, lightweight painting substate. For instance, a 4' x 8', 6mm thick aluminum honeycomb ACM panel is about 19 pounds which is amazing, especially when it comes to such a large rigid working surface.
You can get an ACM panel unprimed or primed with an acrylic or an oil/alkyd ground. The most universal surface would be an aluminum (ACM) panel with an acrylic priming like the Artefex Tempanel. It is very smooth as well as absorbent. For a non-absorbent surface, you can use an oil/alkyd primed ACM panel with a lead white ground like the Artefex Oleopanel. This surface is for oil painting only and is coveted by painters who do not want their oil colors sinking in.
Aluminum ACM panels also provide a unique substrate for other surfaces, like paper and canvas, to be mounted on top. An Artefex Chartapanel consists of either Arches Watercolor paper or Strathmore 400 series paper mounted on top of an ACM panel. If canvas is your surface of choice, you can get that surface adhered to an aluminum ACM panel as well. You can choose from a cotton/polyester canvas surface (Artefex Alcotpanel) or a linen canvas surface (Artefex Allinpanel) that is mounted on an aluminum (ACM) panel. These options make a once flexible working surface more durable and rigid.
As an artist, you can also adhere canvas or paper to an ACM working surface. However, there are difficulties in doing so. You do not want air bubbles and unwanted particles to be trapped underneath. Manufacturers have the appropriate equiment that take the adhering issues out of the mix for artists. If you have never used an ACM panel before, you may want to get a trial pack of surfaces!
In addition to being a smooth, rigid, lightweight surface, aluminum ACM panels can be custom cut using a CNC cutting machine. All you need to do is provide a vector file (SVG file) with your design. Here is the custom cut 16″ ACM panel that I designed and gave to Artefex to cut.
The decorative format has intricate cuts that were able to be done even at a small scale. In addition, Artefex custom engraved the backside of the specialty cut panel with a custom logo that I created. If you are working on a show and want to include something on the backside of your works to make them unique and signature, custom engraving is the way to go! All you need to do is give Artefex a vector-based file (SVG fileprefered) or a JPEG file. Custom Engraving can be done on the backside of a panel where the design can be as large as to 18" x 18" and displayed in two tones.
Below is my designed that was engraved in two tones!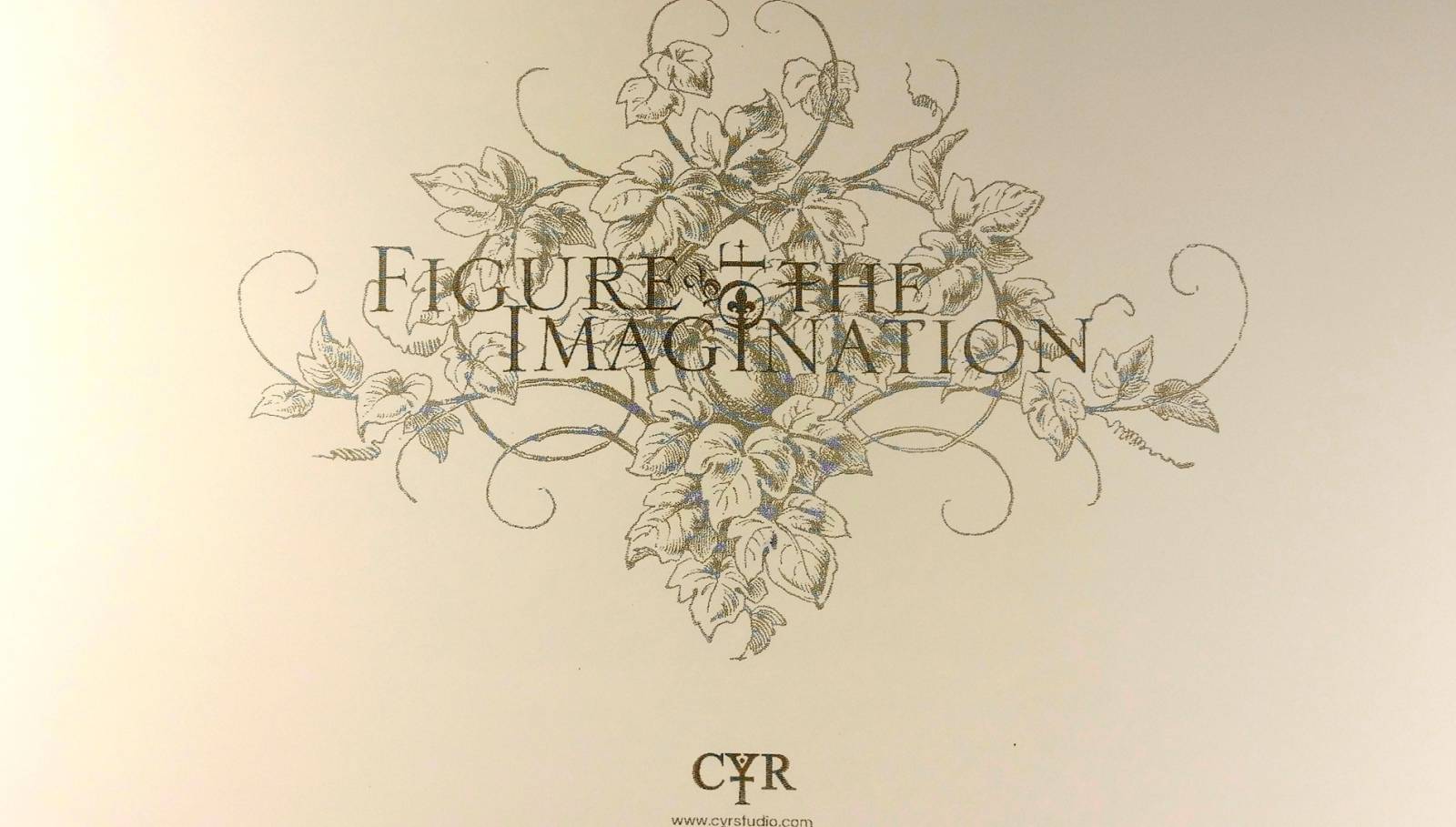 For more detailed information on ACM panels and other substrates for painting, check out my recently released Muddy Colors video entitled Painting Surface and Grounds!
In this video, artists will learn about how to properly select, prepare, size, prime and creatively texture a variety of flexible and rigid painting substrates and unique constructs. Step-by-step demonstrations on stretching paper, applying canvas to stretcher bars, glueing canvas to wood, sizing and priming decorative wood surfaces as well as how to plan and design works in unique formats, like diptychs, triptychs, and multi-pieced constructs, are included. From wood, metal, layered constructs, custom cut panels, engraved surfaces and inlaid constructs to canvas, paper and illustration board, a variety of substrates are explored.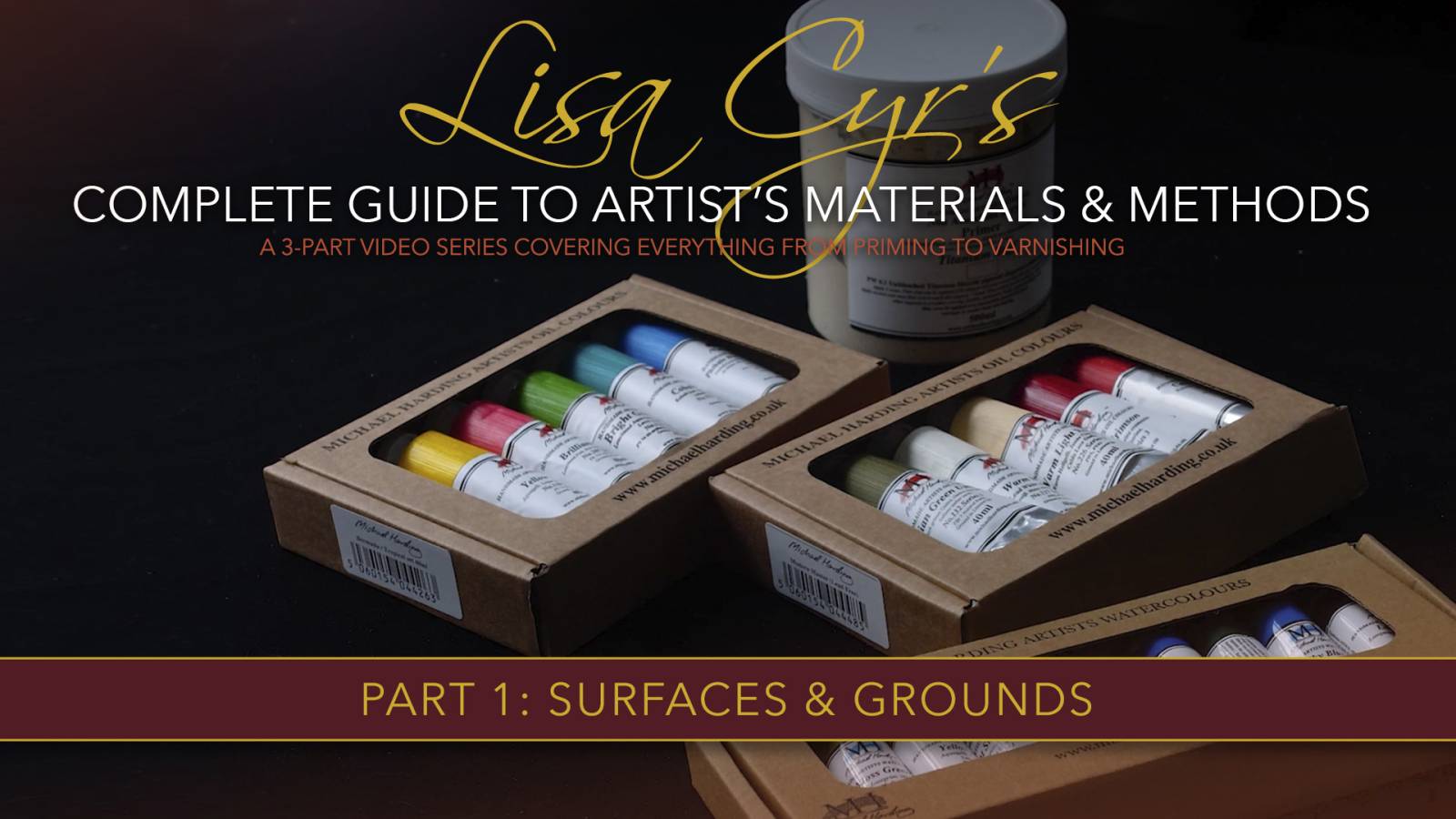 You can check out a sneak-peek of just some of the rigid surfaces here:
copyright Lisa L. Cyr, Cyr Studio LLC