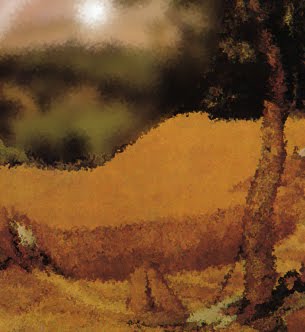 By John Jude Palencar
Hi Folks – Just a quick post this week. I stumbled across this tweet a few days ago.
Some of you may already be aware of the Google Art Project. Although some people think Google is evil and doesn't give a rat's ass about copyright or artist's rights (myself included). They do occasionally venture into an area, that will, in some ways benefit the artists or art student.
Please check the link below for some super high resolution images of selected paintings from the collections of various museums from around the world. In some cases you will be able to get closer than a gnat with a magnifying glass. There is also a virtual tour of some galleries. Although there is nothing better than seeing the original art in person… you are able in some cases to view the technique at a micro scale. Enjoy!