A short and simple post today as I am working on a portrait and need to keep going while the surface is wet.  These photos are fairly self explanatory, and I apologize for not that many color oil progress shots,  but once I get working in the studio, I hate to stop!
Initial lay in of figures and composition in graphite.  Note the reference for the previous painting of RiverRun still on my drafting table.
Final drawing – very simple and rough due to the limited time constraints on this image.  Less than two weeks remained to finish this image and color check the other paintings before the deadline.
Sealing the drawing with Acrylic Mat Medium.
Acrylic washes to establish tone and movement, as well as the patterns created from the twisting swords.
Up on the drafting table, ready for oils.
First pass on the background/swords in oils.  Flying fast with the paint here!
Development of the figures in oil paint and mediums.  Note subtle modifications/changes of the figures from the references into the final oil painting.  They are more suggestions, than concrete sources of information.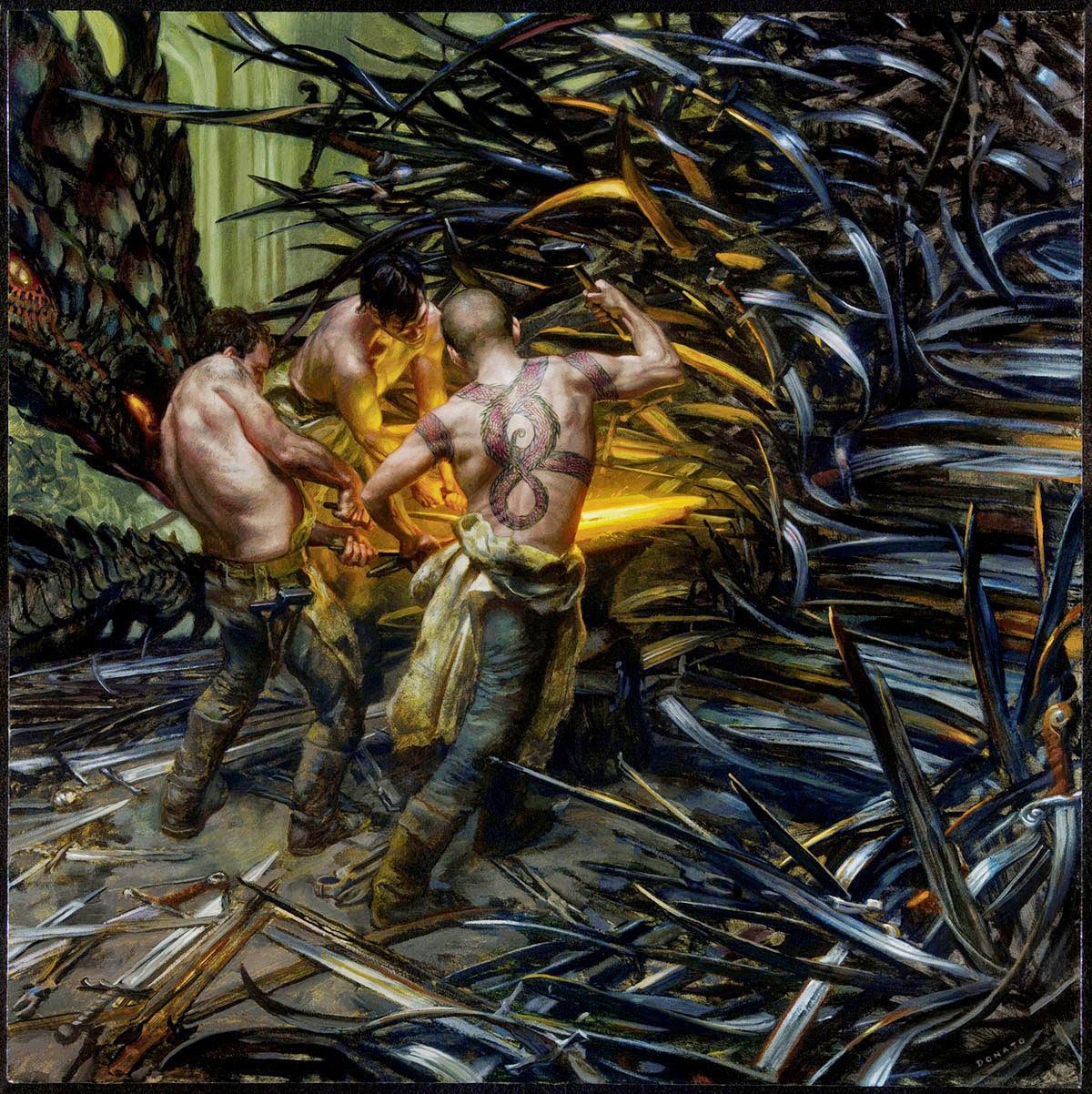 Final Art: 'Forging the Iron Throne',  30″ x 30″, Oil and Oil Mediums on Panel, 2014