Above: "Beckoning" by Laurie Lee Brom. Oil on canvas.
I'm taking a short break from writing Part 4 of my publishing basics series: it'll run in a couple of weeks. In the meantime I thought I'd mention that, since Halloween was just last Friday, 'tis the season for spooky art exhibitions! The Copro Gallery in Santa Monica is hosting "Roadside Attractions," a group show curated by Chris Velasco. Featuring work by such luminaries as Wayne Douglas Barlowe, Laurie Lee Brom, Allen Williams, Justin Slattum, Stephanie Inagaki, and Clive Barker (all shown here), the show runs until November 8. Hit this link to see the entire exhibition.
Above: "The Legions of Hell" by Wayne Douglas Barlowe. Acrylic on board.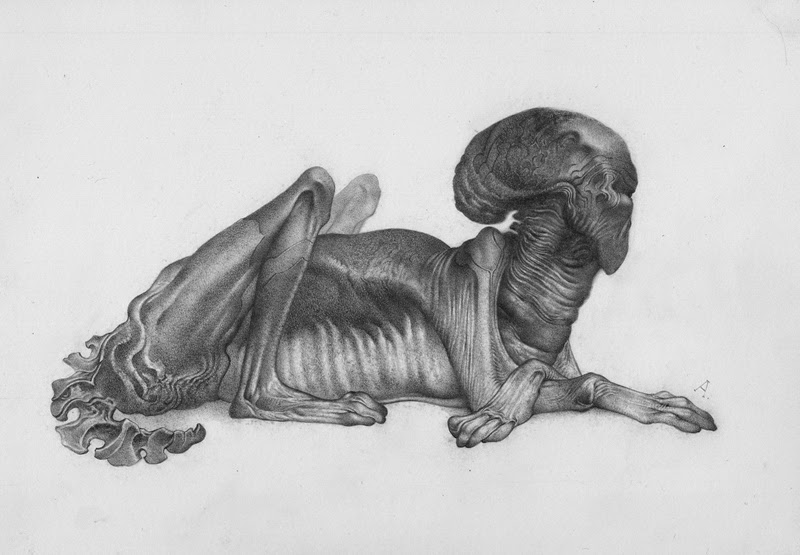 Above: "The Traveler" by Allen Williams. Graphite on paper.
Above: "Shine" by Justin Slattum. Oil on canvas.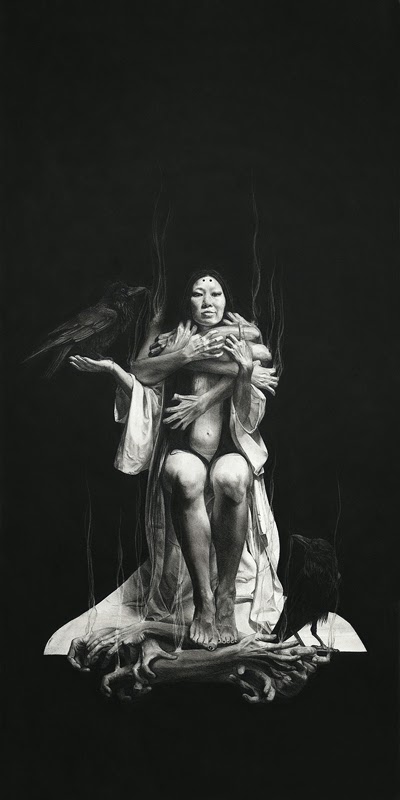 Above:
 "The Exorcism of Disembodied Souls" by 
Stephanie Inagaki
. Charcoal of Rives BFK.
Above:
 "Hybrid Boy" by 
Clive Barker
. Oil on wood.