I was recently commissioned by Baen Books to do the cover for 'Penric's Progress', a collection of 3 novellas by Lois McMaster Bujold, that revolve around the adventures of a young wizard.
The hero of the story, Penric, becomes possessed by a 'demon', which is actually an amalgam of the spirits of 10 different females, including that of a mare and lioness. These spirits imbue Penric with certain magical abilities, and a vast wealth of knowledge. The process of hosting such a demon is called 'mounting', but it is unclear as to whom is riding whom exactly.
Because this was to be the cover of an anthology, I did not want to depict a specific scene from one of the books, as any one scene simply wouldn't do service to all 3 of the stories. Instead, I wanted to capture a sense of what the series is about as a whole.
I gave my client 3 different concept to choose from. In each, I wanted to depict an apprehensive hero, surrounded and influenced by the spirits that possess him.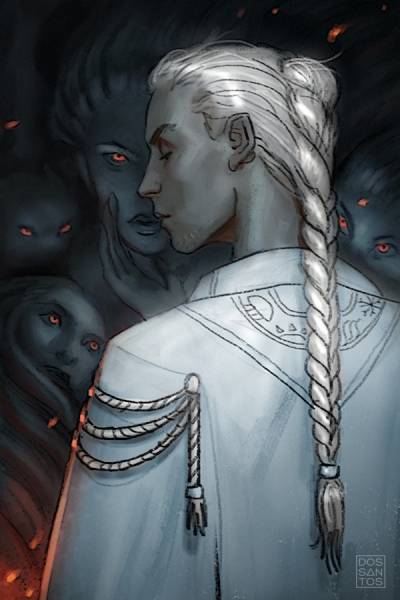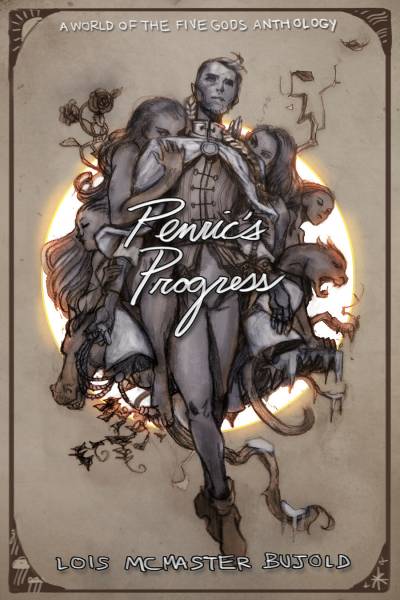 Because the composition of the third sketch was a bit unconventional, and didn't leave an obvious space for type, I also submitted a version with mock type on it to help convey where the title might go.
The client decided on the third sketch. Once I had their approval, I set about painting the final image. That process started with a photoshoot.
I hired a local artist to pose for me who had the look I wanted for the female figures. It just so happen that her partner also had a look I could use too, so I ended up photographing them both. The confidence and chemistry that came from shooting two partners resulted in a really fantastic photoshoot, full of sensual nuances that likely would not have happened between two strangers.
Once I had some good photo reference, I went about re-drawing my image onto Strathmore 500 series illustration board.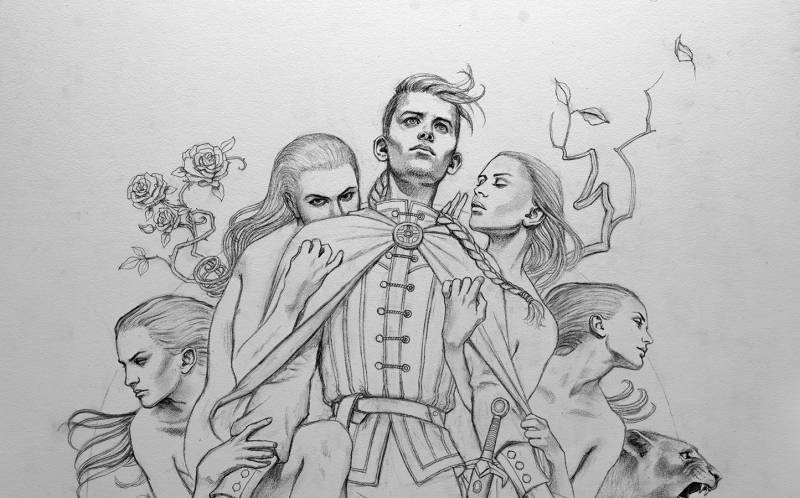 I tend to do my underdrawing in pencil, and render things pretty tightly, and quite dark. This allows me to paint over the underdrawing, and still see the drawing beneath. The pencil show through long into the painting process, allowing me to be a little looser with my color mixing, and doing a lot of the work for me.
Below is the the final painting that I submitted to the client.
Ultimately, a few revisions had to be made to the image to suit the client's needs, such as a longer tunic, and changing the hero's sword to a book. The client also chose to use a type design different from my initial suggestion, which admittedly didn't showcase the author's name as large as it probably should have. Lois McMaster Bujold is a science fiction legend, who has won six Hugo Awards and three Nebula Awards. Her Miles Vorkosigan saga is a massively popular science fiction mainstay.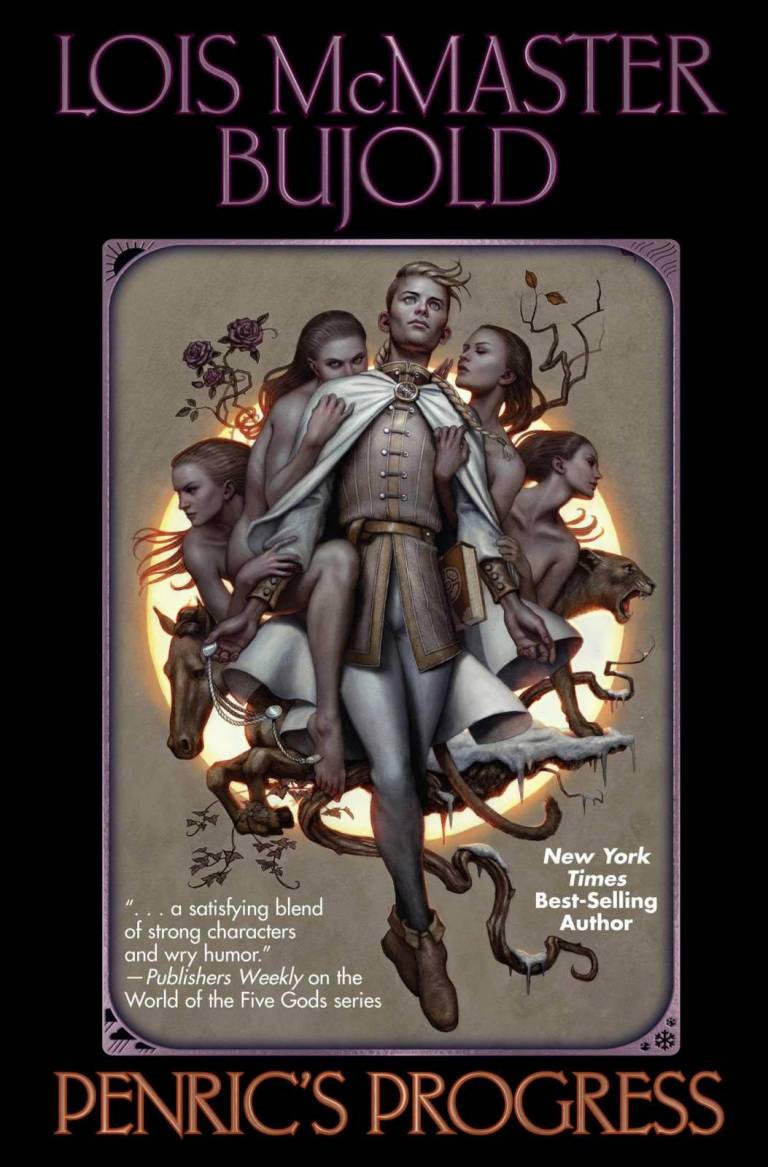 Penric's Progress will available this January 2020, from Baen books. More info here: https://www.goodreads.com/book/show/46403954-penric-s-progress